Rocket Neon Sign – Brighten Up Your World with a Vibrant Glow
— Elevate Your Décor with a Striking Rocket Neon Sign
At BgNeon, we extend a warm welcome to our esteemed clients seeking premium LED neon signs. Our core competence as a Chinese LED neon sign manufacturer is a source of pride, and we take pleasure in serving customers from across the globe. Our forte lies in the creation of bespoke LED neon signs that enhance the exclusivity of any given environment. We are delighted to showcase our Rocket Neon Sign on this product page, an enchanting piece that imbues a futuristic appeal to your residential, corporate or celebratory setting.
Quick Details
Material: LED Neon Tube
Base Board Material: 5mm transparent or black acrylic/metal base
Backboard Type: Square/cut by shape/ invisible Backboard
Neon Colors: Yellow, Orange, Red, Blue, Green, Pink, Purple, White, etc
Neon Tube: 6mm, 8mm, 10mm, 15mm (RGB)
Operate Voltage: 12V
Plug: US, UK, AU, EU Plug
Life Span: More than 50000 hours
Get In Touch With Us
Quick Details
Material: LED Neon Tube
Base Board Material: 5mm transparent or black acrylic/metal base
Backboard Type: Square/cut by shape/ invisible Backboard
Neon Colors: Yellow, Orange, Red, Blue, Green, Pink, Purple, White, etc
Neon Tube: 6mm, 8mm, 10mm, 15mm (RGB)
Operate Voltage: 12V
Plug: US, UK, AU, EU Plug
Life Span: More than 50000 hours
Rocket Neon Sign Product Description
The Rocket Neon Sign, which takes the form of a rocket, embodies the principles of exploration, innovation, and ambition. This LED neon sign is a superb instance of conventional artistry merged with contemporary LED technology, yielding a visually stunning encounter. It is a superb option for those with a predilection for modern design who aspire to assert themselves boldly in their environment.
The Rocket Neon Sign, which is a creation of BgNeon, serves as a testament to our steadfast dedication to achieving excellence in our products. Our production methodology is characterized by scrupulous attention to minute particulars, thereby ensuring an impeccable final output that emanates quality and refinement. Every neon sign is fashioned from adaptable LED tubing, enveloped in a sturdy acrylic sheath, which not only guarantees its endurance but also accentuates its safety features.
Product Features:
Eye-Catching Design: The Rocket Neon Sign features a striking and captivating design that imparts a sense of thrill and stimulation to any given environment.

Superior Craftsmanship: Our proficient craftsmen meticulously manipulate and contour the LED tubing with utmost precision to fashion an impeccable depiction of a rocket, thereby guaranteeing a visually captivating outcome.

Brilliant Illumination: The sign contains LED lights that emit a captivating radiance, resulting in a welcoming ambiance. This brilliant illumination has the ability to mesmerize and captivate observers.

Easy Installation: The Rocket Neon Sign is an impressive achievement within the field of installation, characterized by a straightforward installation process that harmoniously incorporates into any wall with great ease. The installation kit has been meticulously designed, and the pre-drilled openings ensure a seamless and effortless installation. The procedure is astoundingly uncomplicated, affording an astounding level of productivity and effortlessness for persons possessing varied levels of expertise.

Energy-Efficient: Our employment of LED technology ensures that our signage exhibits energy efficiency, thereby enabling you to indulge in the resplendence of the sign without incurring exorbitant power consumption expenses.

Customization Services: Our organization provides a range of customizable options for your Rocket Neon Sign. The services offered comprise the provision to choose the dimensions and hues of your signage, along with the privilege to append customized scripts.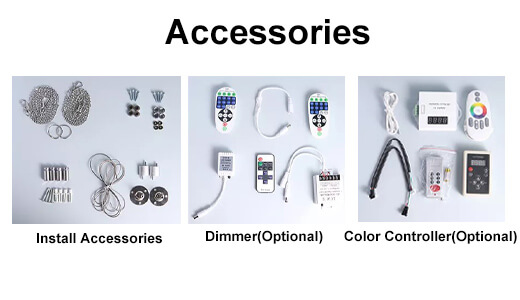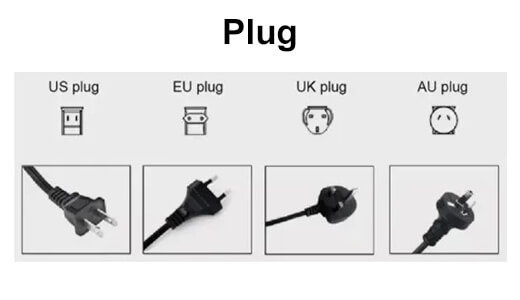 At BgNeon, the purchase of our product is highly recommended due to several reasons.
First and foremost, we take great pride in the exceptional level of artistry that we bring to bear in the creation of our Rocket Neon Signs. Our exacting attention to detail ensures that each and every sign we manufacture is produced to the most exacting of standards, thereby guaranteeing the absolute pinnacle of quality for our discerning clientele.

Secondly, it is imperative to acknowledge the significance of personalization. Consequently, we provide an extensive array of customization options that empower you to curate an exclusive neon sign that resonates with your individuality and predilections.

Furthermore, we are dedicated to furnishing expeditious and reliable shipping services to our esteemed clientele across the globe. This unwavering commitment ensures that your Rocket Neon Sign is delivered promptly and securely.

Thirdly, our pricing scheme is exceedingly competitive while ensuring that there is no compromise in the quality or design of our products. This is in line with our conviction that exceptional merchandise should be accessible to one and all.

Lastly, our unwaveringly committed support team is perpetually at your disposal to provide prompt assistance with any queries or apprehensions that may arise, thereby guaranteeing a seamless and delightful shopping experience.


No Minimum Order Quantity


Strong Customization Capability

Fast Lead Time: 2-3 working days

100% On-Time S&E Guarantee



Q: May I request a custom design for my Rocket Neon Sign?
A: Indubitably! Our sundry array of customization alternatives affords you the opportunity to fabricate a bespoke design that embodies your unique predilections. In the event that further clarification is needed, we strongly urge you to avail yourself of the aid proffered by our support team without hesitation.
Q: What is the duration for shipping?
A: The shipping duration is contingent on your location. Typically, the delivery of your Rocket Neon Sign takes approximately 7-14 business days from the time of purchase.
Q: Is the installation process of the Rocket Neon Sign easily manageable?
A: Yes, it may be argued that the manageability of the installation procedure of the Rocket Neon Sign can be confirmed to be facile. The inclusion of pre-drilled apertures and a comprehensive installation kit that enables a smooth suspension or attachment to any vertical surface contribute to this simplicity. Furthermore, the provision of detailed guidelines expedites the installation protocol and thus, further streamlines the process.
Conclusion
Enhance your residential or occupational space with the captivating Rocket Neon Sign provided by BgNeon. The cutting-edge technology and flawless artistry are integrated into this remarkable innovation. The delightful design, the outstanding luminosity, and the adaptable characteristics render our Rocket Neon Sign a superb complement to any domicile, professional milieu, or event. BgNeon is renowned for its proficiency and dedication to excellence, which are also manifested in the Rocket Neon Sign. Delight in the refinement and eminence that distinguish BgNeon. Place your order for the Rocket Neon Sign today and embark on a splendid journey of sophistication and refinement.