Rose Neon Sign: Customized Elegance for Any Space
— Unleash Your Creativity with a Custom Rose Neon Sign
Welcome to BgNeon, the distinguished location for superior LED neon signs. Are you seeking to augment your space with a touch of sophistication, romance, or individualization? Our bespoke Rose Neon Signs proffer a breathtaking optical encounter that amalgamates the timeless exquisiteness of roses with the contemporary magnetism of neon illumination. Whether you aspire to enrich your abode's aesthetics, elevate your commercial branding, or devise a distinctive gift, our Rose Neon Signs are an impeccable solution.
Quick Details
Material: LED Neon Tube
Base Board Material: 5mm transparent or black acrylic/metal base
Backboard Type: Square/cut by shape/ invisible Backboard
Neon Colors: Yellow, Orange, Red, Blue, Green, Pink, Purple, White, etc
Neon Tube: 6mm, 8mm, 10mm, 15mm (RGB)
Operate Voltage: 12V
Plug: US, UK, AU, EU Plug
Life Span: More than 50000 hours
Get In Touch With Us
Quick Details
Material: LED Neon Tube
Base Board Material: 5mm transparent or black acrylic/metal base
Backboard Type: Square/cut by shape/ invisible Backboard
Neon Colors: Yellow, Orange, Red, Blue, Green, Pink, Purple, White, etc
Neon Tube: 6mm, 8mm, 10mm, 15mm (RGB)
Operate Voltage: 12V
Plug: US, UK, AU, EU Plug
Life Span: More than 50000 hours
Rose Neon Sign Product Description
The Rose Neon Sign is a meticulously constructed LED neon sign that has undergone intricate design processes to capture the captivating beauty of a blooming rose. Each sign is customized to meet individual preferences, guaranteeing that it flawlessly complements one's personal style and vision. With the application of cutting-edge LED technology, we have achieved an enchanting visual display that closely emulates the alluring radiance of conventional neon signage, while simultaneously providing unparalleled durability and energy efficiency.
At BgNeon, we take immense pride in our adeptness at transforming your imaginative concepts into tangible realities. Upon placing an order for a Rose Neon Sign with us, you can anticipate an unparalleled work of art that is both enthralling and motivational. Our team of proficient craftsmen meticulously manipulate LED neon tubing to fashion a true-to-life rose design that impeccably embodies the quintessence of natural allure.
Product Features:
Individuation: Each and every Rose Neon Sign is masterfully fashioned with utmost care to cater to your distinct and individualized tastes, endowing you with the liberty to handpick the measurements, shades, and ideas that seamlessly sync with your visionary perspective.
Premium Quality: With an unwavering commitment to precision, our neon signs are meticulously crafted from superior materials to guarantee durability and deliver an awe-inspiring visual impact.
Energy Efficiency: Our cutting-edge LED technology exhibits exceptional energy efficiency in contrast to traditional neon signage, thereby offering a lighting solution that is not only financially viable but also environmentally sustainable, owing to its significantly reduced power consumption.
Easy Installation: The installation of the Rose Neon Sign is a facile and uncomplicated process, owing to its mounting alternatives that are user-friendly and explicit directives. The absence of specialized expertise renders the experience trouble-free.
Versatility: Our Rose Neon Signs are exceedingly multifaceted and adjustable, given that they can be customized to suit any location, whether it be a dwelling area, sleeping quarters, workplace, or even a commercial establishment. This versatility allows for personalization to correspond with a broad range of aesthetic preferences and requirements.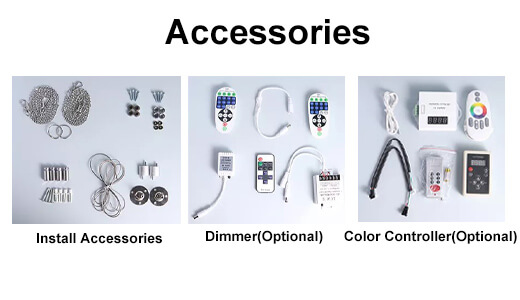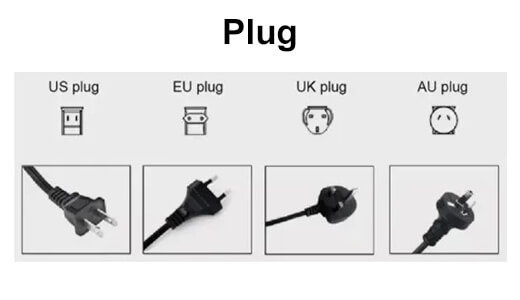 At BgNeon, we aim to provide customers with an unparalleled customer experience by proffering cutting-edge LED neon signs. The following are the reasons why opting for our Rose Neon Sign would be a prudent choice:
Exquisite Artisanship: Our adept artisans meticulously handcraft every neon sign with the utmost care, guaranteeing excellent quality and an unwavering focus on minutiae.
Endless Customization: A vast array of customization options is at your disposal, affording you the opportunity to realize your distinct vision and fashion a singular Rose Neon Sign.
Global Shipping: Regardless of your geographical location, our exceptional merchandise can be mailed right to your front door, guaranteeing a smooth and dependable shopping venture.
Outstanding Customer Support: Our committed customer support staff is at your disposal every step of the way, ensuring your utmost contentment with the ordering process.


No Minimum Order Quantity


Strong Customization Capability

Fast Lead Time: 2-3 working days

100% On-Time S&E Guarantee



Q: May I customize the size and hue of my Rose Neon Sign?
A: Certainly! We provide an array of customization possibilities, comprising of size, hue, and blueprint. Kindly inform us of your preferences, and we shall fashion a unique Rose Neon Sign that accurately aligns with your vision.
Q: What is the duration that would be necessitated for the delivery of my order?
A: Our exquisite Rose Neon Signs require a production duration of approximately 2 to 3 business days, ensuring that every detail of your order is flawlessly crafted. The shipping duration may vary depending on your location, however, our unwavering commitment to delivering your order promptly remains steadfast.
Q: What is the timeframe necessary for the transportation of my purchase?
A: Behold! The wondrous journey of your Rose Neon Sign from creation to your doorstep typically spans a mere 2 to 3 sunlit workdays. Alas, the shipping times may fluctuate depending on your grand location, but our relentless pursuit of swift delivery remains steadfast.
Q: In the event that my Rose Neon Sign arrives damaged, what options do I have for recourse?
A: Our esteemed team employs the most fastidious care to guarantee that all products are securely packaged and safely shipped. Nevertheless, in the improbable event that a damaged Rose Neon Sign is received, we implore you to promptly reach out to our esteemed customer support. We shall prioritize the resolution of this matter with the utmost urgency, all for the sake of your complete contentment.
Conclusion
Elevate your surroundings with the everlasting allure of our bespoke Rose Neon Signs. Possessing unrivaled artistry, boundless personalization alternatives, and an unwavering dedication to fulfilling our patrons' needs, BgNeon is the ultimate haven for top-tier LED neon signs. Allow your ingenuity to flourish and establish a captivating ambiance with a Rose Neon Sign that truly embodies your distinct taste. Secure your very own today and be enthralled by the grandeur and charm of our exquisite masterpieces.