Celebrate in Style: Sweet 16 Neon Sign for a Birthday Party
— Make Your Sweet 16 Unforgettable with a Custom Neon Sign
Elevate the commemoration of your Sweet 16 with a stunning neon sign that is sure to illuminate your event and leave an indelible impression on your guests. In order to create a truly unique and personalized experience, we offer a remarkable degree of customization options for your sweet 16 neon sign. Allow the vibrant colors to imbue your celebration with a playful charm and leave a lasting impression on all those in attendance. Secure your order now and make your celebration an unforgettable one.
Quick Details
Material: LED Neon Tube
Base Board Material: 5mm transparent or black acrylic/metal base
Backboard Type: Square/cut by shape/ invisible Backboard
Neon Colors: Yellow, Orange, Red, Blue, Green, Pink, Purple, White, etc
Neon Tube: 6mm, 8mm, 10mm, 15mm (RGB)
Operate Voltage: 12V
Plug: US, UK, AU, EU Plug
Life Span: More than 50000 hours
Get In Touch With Us
Quick Details
Material: LED Neon Tube
Base Board Material: 5mm transparent or black acrylic/metal base
Backboard Type: Square/cut by shape/ invisible Backboard
Neon Colors: Yellow, Orange, Red, Blue, Green, Pink, Purple, White, etc
Neon Tube: 6mm, 8mm, 10mm, 15mm (RGB)
Operate Voltage: 12V
Plug: US, UK, AU, EU Plug
Life Span: More than 50000 hours
Sweet 16 Neon Sign Product Description
The Sweet 16 Neon Sign is a visually appealing and ornamental sign that is customarily employed to commemorate a young woman's sixteenth birthday, which is a significant and noteworthy occasion in various societies. The sign is expertly fashioned from LED neon tubes that are contoured into alphabetic characters or figures to form the phrase "Sweet 16" in vivid and lively hues.
The commemoration of a young girl's 16th birthday, commonly known as the "Sweet 16," is deemed a significant milestone in numerous cultures worldwide. The etymology of Sweet 16 celebrations can be traced back to ancient civilizations such as the Aztecs and the Incas, who celebrated a girl's transition to adulthood at approximately 15 or 16 years of age. During the roaring twenties and thirties, there existed a widespread custom of commemorating a young lady's 16th birthday as a momentous event in the United States, predominantly among affluent households. In those halcyon days, the Sweet 16 gala was frequently an elegant affair, comparable to a debutante ball, symbolizing a young girl's inclusion into society as a mature individual.
During the 1950s and 1960s, the Sweet 16 festivities experienced a surge in popularity and were often intertwined with prevalent cultural phenomena, particularly the genre of rock and roll music. The event subsequently underwent a transformation into a more relaxed affair, frequently featuring a dance or a live musical performance, and has since become a customary rite of passage for adolescent girls. Presently, the Sweet 16 celebration remains in vogue and may manifest itself in a plethora of customs and traditions, contingent upon the culture and region. While the precise rituals and customs may fluctuate depending on the region and culture, the Sweet 16 celebration is generally regarded as a momentous and indelible occasion in the life of a young woman.
Sweet 16 Neon Signs have gained popularity as a decorative item for individuals seeking to impart a fun and playful ambiance to their celebration. These signs can be tailored with diverse colors, fonts, and designs to suit the occasion. They are an increasingly popular method of infusing a lively and celebratory air into any Sweet 16 event.
Our Sweet 16 Neon Sign is an impeccable addition to any Sweet 16 affair. Crafted from premium quality materials, this sign is engineered to endure and to provide a remarkable and attention-grabbing supplement to your party decorations. The sign showcases the words "Sweet 16" in striking and vivid neon letters, ideal for imparting a playful and fun-filled element to your celebration. The LED lights utilized in this sign emit a vibrant and radiant glow guaranteed to captivate the notice of all who enter the room.
The LED sign diverges from conventional neon signs in terms of its energy efficiency and low-maintenance characteristics. These qualities eliminate concerns regarding high energy bills or the replacement of bulbs. The Sweet 16 Neon Sign is easily installable and includes all necessary components for setup, such as a power adapter and hanging hardware. The sign serves as an ideal approach to infuse personality and style into your Sweet 16 celebration, making it an unforgettable occasion.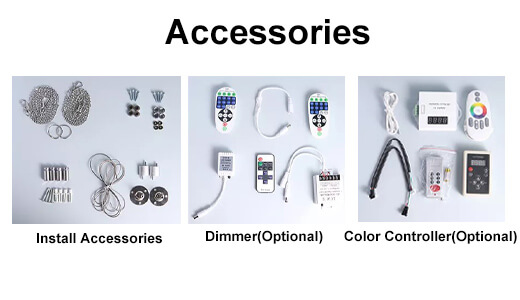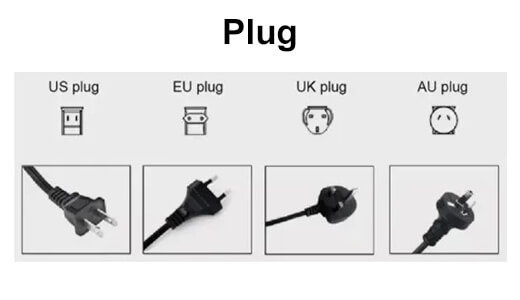 Quanzhou BgNeon Industrial Co., Ltd. is one of the largest manufacturers and exporters of LED neon signs in China. Our organization is dedicated to the conception, construction, and manufacturing of LED neon signs. Our merchandise boasts superior excellence, affordable cost, expedient turnaround, energy efficiency, and ecological soundness. Additionally, we impose no minimum order threshold and are capable of producing a customized set to your exact specifications.


No Minimum Order Quantity


Strong Customization Capability

Fast Lead Time: 2-3 working days

100% On-Time S&E Guarantee



What is a Sweet 16 Neon Sign?
A Sweet 16 Neon Sign is an ornamental article that is intended to infuse a lighthearted and fashionable element into a Sweet 16 commemoration. It showcases the phrase "Sweet 16" in vivid and striking neon characters that radiate a vivid luminance, rendering it a remarkable inclusion to your festivity embellishments.
How is the Neon Sign powered?
The Neon Sign that we offer is energized by means of electricity. The sign comes equipped with a power adapter that is capable of being connected to any standard outlet. Moreover, the sign's composition has been designed in such a way as to require minimal upkeep while also being characterized by an energy-efficient performance.
Can I customize my Neon Sign?
Yes, it is indeed possible to personalize your Neon Sign in order to achieve an unparalleled uniqueness. The option to handpick the color of the neon letters as well as the style of the sign is available to you. Furthermore, you have the liberty to incorporate your very own personal message or design, thereby enhancing the exclusivity of your Neon Sign. Learn more about our OEM service
Is the Neon Sign easy to install?
Yes, the installation of the Neon Sign is a straightforward task, facilitated by the provision of all requisite components such as the power adapter and hanging hardware. In a few easy steps, including simply plugging in the device and hanging it up, one can readily commence utilization.
Is the Neon Sign safe?
Yes, the proper use of the Neon Sign ensures its safety. Its low-voltage and cool-to-touch design renders it suitable for deployment in any environment. Nevertheless, given its electrical nature, vigilance and prudence must be exercised during its use.
Can I use the Sweet 16 Neon Sign for other occasions?
Yes, the Sweet 16 Neon Sign is indeed versatile in its application, as its vivid and captivating aesthetics render it a valuable asset to any celebratory gathering or festivity, ranging from commemorations of one's birth to the union of two individuals in matrimony and beyond.