Get Ready for Halloween with Trick Or Treat Neon Sign
— Creepy, Spooky, and Fun: Trick Or Treat Neon Sign for Halloween Décor
Prepare yourself for the Halloween festivities and leave a lasting impression on your trick-or-treaters with the inclusion of a Trick Or Treat Neon Sign. Enhance the eerie atmosphere and extend a warm welcome to your guests in a manner that exudes sophistication. Undoubtedly, a quintessential addition to the Halloween enthusiast's repertoire, it is ideal for embellishing your abode, hosting gatherings, or organizing trick-or-treating activities.
Quick Details
Material: LED Neon Tube
Base Board Material: 5mm transparent or black acrylic/metal base
Backboard Type: Square/cut by shape/ invisible Backboard
Neon Colors: Yellow, Orange, Red, Blue, Green, Pink, Purple, White, etc
Neon Tube: 6mm, 8mm, 10mm, 15mm (RGB)
Operate Voltage: 12V
Plug: US, UK, AU, EU Plug
Life Span: More than 50000 hours
Get In Touch With Us
Quick Details
Material: LED Neon Tube
Base Board Material: 5mm transparent or black acrylic/metal base
Backboard Type: Square/cut by shape/ invisible Backboard
Neon Colors: Yellow, Orange, Red, Blue, Green, Pink, Purple, White, etc
Neon Tube: 6mm, 8mm, 10mm, 15mm (RGB)
Operate Voltage: 12V
Plug: US, UK, AU, EU Plug
Life Span: More than 50000 hours
Trick Or Treat Neon Sign Product Description
Prepare yourself to enhance the eerie atmosphere of your Halloween festivities with the Trick Or Treat Neon Sign. This sign is an ideal addition to your Halloween decorations and is guaranteed to make your abode stand out. The sign is crafted from top-notch, pliable LED tubing, and showcases vivid neon hues that will illuminate your evening with an uncanny and enjoyable ambiance.
The sign is uniquely designed to convey a message of "Trick or Treat," making it the perfect prop to welcome trick-or-treaters to your doorstep. Additionally, it can be utilized to adorn your household, workplace, or party venue, creating a disquieting setting that will imbue everyone with the Halloween spirit.
The practice of participating in the activity of trick or treating finds its origins in the esteemed Celtic customs, particularly the Samhain celebration, which observes the conclusion of the reaping season and the commencement of the winter season. In keeping with the Celtic tradition, Samhain signifies a period during which the boundary separating the living from the deceased is especially permeable, thereby facilitating the unrestricted movement of specters and phantoms amidst the living.
To ward off these apparitions and evade the prospect of being haunted, the Celts would ignite bonfires and don costumes to frighten away the ghosts. Additionally, they would leave sustenance and goodies outside their residences as an offering to pacify the spirits.
As Christianity disseminated throughout Europe, the Heathenish observance of Samhain was converted into All Saints' Day and All Souls' Day. During the medieval period, indigent individuals would engage in "souling" activities, traversing from door to door on All Souls' Day, and soliciting for sustenance in exchange for intercessory prayers for the deceased.
The contemporary tradition of partaking in the customary activity of trick or treating can be attributed to its origin in North America at the commencement of the 20th century, particularly during the periods of the 1920s and 1930s. Children would apparel themselves in costumes and proceed door-to-door, imploring for confectionery or other delicacies with the phrase "trick or treat." This phrase perhaps emerged from the custom of adolescents perpetrating practical jokes on Halloween, which was identified as "trick or mischief night." The notion was that if people bestowed threats upon the children, they would avoid being subjected to pranks. This tradition was popularized in the 1950s and 1960s and has since transformed into a quintessential component of Halloween festivities.
Currently, the act of engaging in trick or treating has evolved into a prevalent Halloween tradition that is universally acknowledged and practiced in a plethora of countries worldwide. This celebration has expanded beyond just children and now includes adults who delight in dressing up and partaking in the Halloween festivities.
Regarding the inception of the Trick or Treat Neon Sign, it represents a contemporary interpretation of the classic Halloween custom. This neon sign serves as an embellishing and celebratory means to commemorate Halloween while also imparting an eerie ambiance to one's residence or establishment. The design and implementation of neon lighting have been in vogue for numerous years and have been integrated into sundry products and signage, such as Halloween-themed embellishments like the Trick or Treat Neon Sign.
The installation of the Trick or Treat neon sign is effortless and can be affixed to a wall or positioned on a level plane. Additionally, the sign promotes energy efficiency and poses no risk to safety with its minimal heat emission and absence of toxic gases. The neon tubing is comprised of robust materials that are specifically designed to endure over time, ensuring that this sign will be a staple in your Halloween celebrations for years to come.
For those individuals who are fervent about Halloween and seek to create an eerie and enjoyable ambiance for their Halloween gathering or household ornamentation, the Trick or Treat Neon Sign is an indispensable addition. Thus, we implore you to place your order today and get ready to illuminate your Halloween festivity!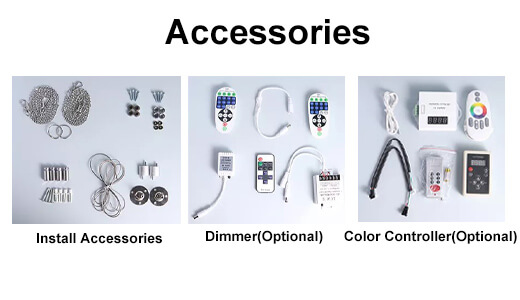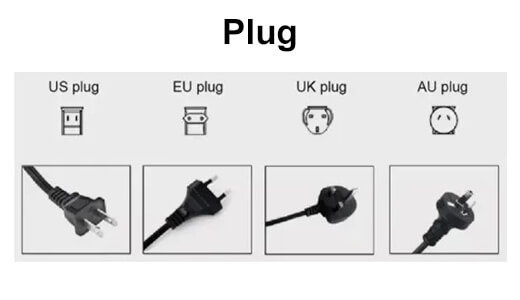 Quanzhou BgNeon Industrial Co., Ltd. is one of the largest manufacturers and exporters of LED neon signs in China. We have a steadfast commitment to the conceptualization, creation, and fabrication of LED neon signs. Our products are widely recognized for their exceptional quality, affordability, speedy manufacturing, energy efficiency, and environmentally friendly nature. We have no minimum order quantity and can produce a set for you.


No Minimum Order Quantity


Strong Customization Capability

Fast Lead Time: 2-3 working days

100% On-Time S&E Guarantee



Is the Sign safe to use?
Yes, the Trick Or Treat Neon Sign is safe to use. The aforementioned product is fashioned with superior-grade, long-lasting constituents and has been crafted to emanate minimal warmth whilst being completely devoid of any hazardous fumes.
Is the Sign easy to install?
Yes, all of our Neon Sign is easy to install. The product is accompanied by a 12V power adapter and has the capability of being mounted on a vertical surface or positioned on a horizontal surface.
Is the Neon Sign safe to use outdoors?
We do not advocate utilizing the Neon Sign in an exterior setting since it has been exclusively fashioned for internal usage. Nevertheless, we proffer alternatives for neon signs that are appropriate for outdoor deployment.
Can I replace the LED tubing if it gets damaged?
No, the LED tubing is non-replaceable, although the sign is constructed from robust materials and is engineered to endure, therefore enabling its utilization for numerous Halloween festivities.
Can I use the Sign in a commercial setting?
Yes, the application of the Trick Or Treat Neon Sign is plausible in a commercial milieu, particularly in a Halloween gala or occasion. Further details on modification alternatives for commercial purposes can be obtained by contacting us.
What is the size of the Sign?
The dimensions of the Sign are roughly 16.5 inches in length and 7.5 inches in width, although it is possible to alter the size to suit the customer's unique design and specifications.