Personalized Tropical Neon Sign
— Bring the Tropics to Your Space with Personalized Tropical Neon Sign: Add a Pop of Color and Fun!
Elevating one's abode or gathering with tropical neon signs is an efficacious method of metamorphosing the atmosphere into a tropical oasis. The enchanting allure of the tropics is marvelously encapsulated within the vivid and captivating neon signs which exude a paradisiacal aura, thereby elevating any space in which they are displayed. Whether one is embellishing their residence or organizing an event with a tropical theme, our neon signs are a quintessential tool in capturing the essence of the tropics, rendering a visually stunning display. Our neon signs, ranging from palm trees to flamingos, are thoughtfully designed to encapsulate the quintessence of the tropics, infusing a sense of amusement and adventure into the designated space.
Quick Details
Material: LED Neon Tube
Base Board Material: 5mm transparent or black acrylic/metal base
Backboard Type: Square/cut by shape/ invisible Backboard
Neon Colors: Yellow, Orange, Red, Blue, Green, Pink, Purple, White, etc
Neon Tube: 6mm, 8mm, 10mm, 15mm (RGB)
Operate Voltage: 12V
Plug: US, UK, AU, EU Plug
Life Span: More than 50000 hours
Get In Touch With Us
Quick Details
Material: LED Neon Tube
Base Board Material: 5mm transparent or black acrylic/metal base
Backboard Type: Square/cut by shape/ invisible Backboard
Neon Colors: Yellow, Orange, Red, Blue, Green, Pink, Purple, White, etc
Neon Tube: 6mm, 8mm, 10mm, 15mm (RGB)
Operate Voltage: 12V
Plug: US, UK, AU, EU Plug
Life Span: More than 50000 hours
Tropical Neon Sign Product Description
Tropical Neon Signs are a form of ornamental lighting that employs LED neon tubes fashioned or configured to depict tropical-themed imagery or motifs. These neon signs are typically fabricated with vibrantly colored LED neon tubing and are contoured to embody elements such as palm trees, flamingos, pineapples, surfboards, or other iconic symbols associated with tropical destinations.
Tropical Neon Signs serve the purpose of constructing an enthralling visual display and imparting a touch of the tropics to interior spaces such as domiciles, offices, taverns, eateries, or gathering venues. They are frequently utilized for home embellishment, beach-themed celebrations, tiki bars, or as arresting signage in establishments catering to a tropical or beach-themed aesthetic.
The term "tropical" pertains to a geographic locality that is typified by a warm climate, profuse vegetation, and copious precipitation. These regions, frequently situated in close proximity to the equator, are undeniably intriguing and captivating. They encompass such awe-inspiring areas as the Amazon rainforest, Southeast Asia's stunning landscapes, the vibrant and diverse Caribbean, as well as specific portions of Africa and Central America that are remarkably distinctive.
Tropical climates are renowned for their elevated temperatures, marked humidity, and distinctive rainy and dry seasons. The lush vegetation found in tropical regions is comprised of an extensive variety of botanical species, such as arboreal specimens flourishing in tropical rainforests, palm trees, extraordinary blooms, and other exceptional flora. Moreover, tropical regions are recognized for their assorted and vivid fauna, housing numerous species of tropical birds, insects, mammals, and marine life that are exclusive to this part of the globe.
The notion of "tropical" frequently connotes a serene, exotic, and lively milieu that is defined by vibrant hues, verdant flora, and a feeling of excitement and ease. This tropical aesthetic has gained popularity in a variety of design and decoration genres, such as home decor, fashion, hospitality, and event planning, frequently incorporating elements such as tropical patterns, exotic motifs, and vivid color palettes. Tropical-themed elements, including Tropical Neon Signs, are utilized to construct a visual manifestation of the tropical ambiance and instill tropical vibes into interior spaces or events, eliciting a sensation of paradise and adventure.
The emergence of tropical-themed neon signs as a means of encapsulating the very essence of tropical regions, and subsequently bringing forth the vivacious hues, exotic imagery, and unencumbered ambiance of such destinations into internal spaces, represents a notable development. The employment of neon signs in tropical-themed decor and events has garnered significant traction in recent years, serving as a distinct and captivating approach to engendering a tropical atmosphere within domiciles, workspaces, and venues for social gatherings.
In contemporary times, there exists a vast array of tropical neon signs that are readily accessible to the general public, offering an assortment of designs, sizes, and color schemes. These indications provide individuals with the prospect of infusing their surroundings with a tropical flair, thus generating a unique and aesthetically alluring display. With tropical neon signs showcasing an assortment of icons such as palm trees, flamingos, pineapples, and surfboards, more and more individuals are opting for this voguish and adventurous tropical motif.
Transforming one's space into a tropical paradise can be achieved through the acquisition of our stunning Tropical Neon Sign. This sign is specifically designed to capture the essence of the tropics and is available in customizable sizes, designs, and color combinations to suit various preferences and styles. With this product, individuals can add a tropical flair to their spaces and evoke the carefree and exotic vibes of the tropics.
Our Tropical Neon Sign is made with high-quality materials, ensuring its durability and longevity. As a statement piece, it promises to be a captivating visual display due to its bright and energy-efficient neon lights. This feature will draw attention and help to create a welcoming ambiance within the space.
Our Tropical Neon Sign is an ideal addition for beach-themed parties, home decor, or any event where there is a desire to infuse color and style. It certainly serves as a conversation starter. Whether you are seeking to decorate your living room, bedroom, office, or event space, this neon sign will immediately transport you to a tropical oasis, thereby imbuing the space with beach vibes.
Boasting easy installation and a robust design, our Tropical Neon Sign represents a hassle-free approach to enhancing your space and creating a personal paradise. Hence, waiting is unnecessary. By incorporating our captivating Tropical Neon Sign into your space, you will add a touch of tropical flair and relish the enchanting atmosphere of the tropics throughout the year.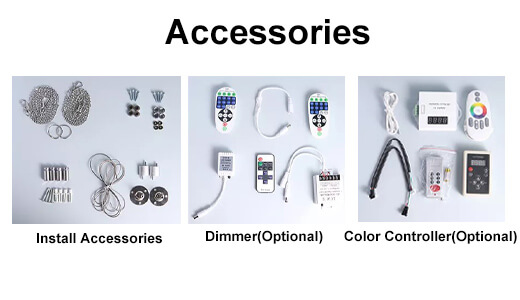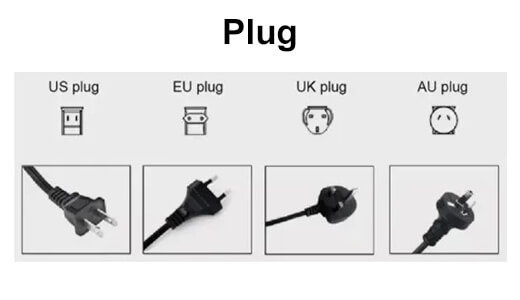 Quanzhou BgNeon Industrial Co., Ltd. is one of the largest manufacturers and exporters of LED neon signs in China. We are devoted to the creation, advancement, and manufacture of LED neon signage. Our merchandise boasts elevated caliber, economical value, expedited turnaround, energy conservation, and ecological sustainability. Additionally, we do not have a minimum quantity requirement and can fashion a set tailored to your specifications.


No Minimum Order Quantity


Strong Customization Capability

Fast Lead Time: 2-3 working days

100% On-Time S&E Guarantee



What colors are included in the Neon Sign?
Our Neon Sign exhibits a plethora of vivid hues, meticulously crafted to encapsulate the very spirit of the tropics. The chromatic spectrum incorporated in the sign is subject to variation contingent upon the design and style you elect. Learn more color option
What material is the Neon Sign made of?
The Neon Sign that has been created is composed of premium quality materials, comprising of durable LED neon tubing and a robust acrylic backing, which has been formulated to guarantee its endurance and resilience.
Is the Neon Sign easy to install?
Yes, the Neon Sign has been meticulously crafted to allow for effortless installation. A comprehensive installation manual, tailored for user convenience, is included along with all the essential hardware components required for mounting.
How big is the Neon Sign?
The dimensions of all of our neon signs are subject to customization, tailored to the specific preferences and requirements of our clientele.
Can the Tropical Neon Sign be used outdoors?
Our standard Neon Sign product has been specifically crafted for indoor deployment and is not recommended for outdoor placement. Adverse exposure to outdoor elements can prove detrimental to the neon tubing and adversely impact the performance and functionality of the sign.
In the event that it is necessary to utilize the sign in an open-air setting for an extended duration, kindly elucidate the situation to our proficient customer service personnel. We possess the capability to construct waterproof neon signs specifically tailored for outdoor use.
Is the Neon Sign suitable for commercial use, such as in a business or event setting?
Yes, our Tropical Neon Sign is a fitting choice for commercial applications, and its implementation can engender a mesmerizing visual spectacle in a business or event milieu. For inquiries about bulk orders or any tailored commercial needs you may have, kindly reach out to us.
Can I customize the design or size of the Neon Sign?
Yes, we provide bespoke designs and customized dimensions for neon signs. Kindly forward your design illustration to our email address [email protected], and we assure you of a prompt response within one business day.
Is the Tropical Neon Sign energy-efficient?
Yes, the Tropical Neon Sign that we offer employs energy-efficient neon lights that have been specially designed to consume minimal electricity. Despite this, the output of these individuals is distinguished by a remarkable luminosity and liveliness that is certain to capture one's attention.
Does the Neon Sign come with a warranty?
Yes, our Neon Sign is accompanied by a warranty that spans 1 year. For further insight regarding the extent and regulations of this warranty, kindly reach out to us through the contact information provided in the product's warranty details.