Unicorn Neon Sign – Light up Your World with Magical Charm
— Handcrafted Custom Unicorn Neon Sign for an Enchanting Atmosphere
Welcome to BgNeon, the foremost location for superior LED neon signs. As a reputable Chinese producer with a specialization in personalized LED neon signs, we possess a great sense of satisfaction in crafting exceptional designs that bring your creative vision to fruition. Within this particular product page, we showcase our captivating Unicorn Neon Sign, an enchanting and fanciful ornament for any setting. Delve into a world of enchantment and marvel as you investigate the extraordinary features and advantages of this remarkable work of art.
Quick Details
Material: LED Neon Tube
Base Board Material: 5mm transparent or black acrylic/metal base
Backboard Type: Square/cut by shape/ invisible Backboard
Neon Colors: Yellow, Orange, Red, Blue, Green, Pink, Purple, White, etc
Neon Tube: 6mm, 8mm, 10mm, 15mm (RGB)
Operate Voltage: 12V
Plug: US, UK, AU, EU Plug
Life Span: More than 50000 hours
Get In Touch With Us
Quick Details
Material: LED Neon Tube
Base Board Material: 5mm transparent or black acrylic/metal base
Backboard Type: Square/cut by shape/ invisible Backboard
Neon Colors: Yellow, Orange, Red, Blue, Green, Pink, Purple, White, etc
Neon Tube: 6mm, 8mm, 10mm, 15mm (RGB)
Operate Voltage: 12V
Plug: US, UK, AU, EU Plug
Life Span: More than 50000 hours
Unicorn Neon Sign Product Description
The Unicorn Neon Sign is an exquisite work of art meticulously fashioned with precision and meticulous attention to detail. Our skilled artisans imbue mythical unicorn figures with vibrant LED neon, enabling you to incorporate a touch of enchantment into your home, office, or event space. The sign's captivating design and soft, radiant illumination generate a magical ambiance that brings joy to both adults and children alike.
Our Unicorn Neon Sign is crafted by hand using supple LED neon tubing, ensuring its robustness and longevity. The design showcases the graceful outline of a unicorn, complete with a flowing mane and a spiraling horn, all brought to life with radiant LED lights. The aforementioned signage is obtainable in a myriad of dimensions and hues, thereby catering to an individual's peculiar predilections. This renders it an exclusively unparalleled and customized augmentation to one's area.
Product Features:
Exceptional Craftsmanship: The creation of our Unicorn Neon Sign is characterized by a remarkable degree of expert artistry, where our proficient craftsmen assiduously handcraft every component, guaranteeing the attainment of meticulous precision and a seamless final product.
Durable and Safe: Our neon signs exhibit exceptional longevity and safety characteristics, attributable to the utilization of premium-grade materials and state-of-the-art LED technology. This methodology not only ensures a prolonged lifespan but also amplifies energy efficiency.
Customization Possibilities: The available customization possibilities for the Unicorn Neon Sign are truly remarkable and exceptional. Such possibilities allow for exclusive adaptation to cater to individualized preferences. The range of options presented is highly diverse and encompasses a wide spectrum of sizes and hues, thereby providing the unique opportunity to create an unparalleled aesthetic.
Easy Installation: The facile installation of this particular signage is distinguished by its uncomplicated and straightforward procedure, as stated by the manufacturer. The bundle includes pre-perforated perforations and a mounting apparatus, which empowers the operator to showcase the sign with no complication in any chosen area.
Versatile Decor: The sign in question showcases an extensive array of decorative functions, rendering it a remarkably versatile embellishment that can be employed in a multitude of environments, encompassing but not restricted to, sleeping quarters, nurseries, communal spaces, festivities, or occasions. Its existence in these diverse realms is correlated with an augmented sensation of allure and sophistication.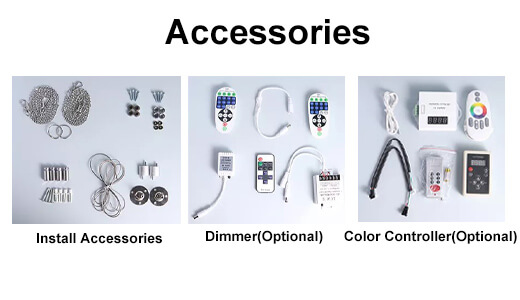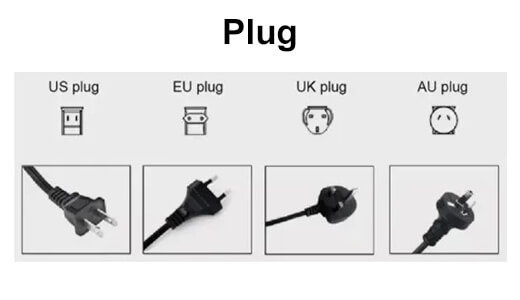 Why Buy This Product from BgNeon:
Premium Quality: At BgNeon, we are dedicated to providing unparalleled merchandise that surpasses your anticipations. Our Unicorn Neon Sign is meticulously fashioned using only the most superior components to ensure both resiliency and aesthetic allure.
Customization Expertise: Our company's forte lies in the ability to fashion personal neon signs that meet your exact specifications. At BgNeon, we take immense pride in transmuting your imaginative designs into a captivating reality.
Global Shipping and Dropshipping: Our company provides worldwide shipping services to cater to customers from all corners of the globe who seek to enjoy our Unicorn Neon Sign. We also offer dropshipping options for businesses to optimize their operations.
Excellent Customer Service: Our organization boasts of a committed team of customer support personnel who are readily available to assist clients throughout the entire ordering process. Our principal aim is to furnish a cohesive and gratifying patron encounter.


No Minimum Order Quantity


Strong Customization Capability

Fast Lead Time: 2-3 working days

100% On-Time S&E Guarantee



Q: May I make a solicitation for a personalized hue for the Neon Sign of the mythical creature, the Unicorn?
A: Absolutely! BgNeon has an extensive array of chromatic choices available for your Neon Sign of the Unicorn. Kindly communicate your inclinations, and we will create a unique item customized to your stipulations.
Q: Might you be able to furnish particulars concerning the length of the shipping procedure?
A: The length of the shipping process is contingent upon the customer's geographic location. Our team is resolutely committed to expeditious order processing and timely delivery within a designated 2-3 business day timeframe. Following the dispatch of your order, a tracking number will be issued to facilitate monitoring of its current status.
Q: Is it possible to utilize the sign in an outdoor setting?
A: The realization of the Neon Sign's potential, showcasing the iconic entity known as the Unicorn, within an outdoor environment, hinges on the existence of allocated areas, fortified terraces or pavilions, for instance. It is important to note that the signage is vulnerable to moisture and, therefore, requires safeguarding against harsh weather elements, particularly precipitation. Moreover, it is crucial to acknowledge that the fundamental function of the sign is designed for indoor usage.
Conclusion
Elevate your surroundings to a heightened state of aesthetic appeal through the inclusion of our Unicorn Neon Sign, a truly enchanting exemplar of artisanal mastery and artistic passion. This exquisite creation possesses the power to imbue any setting with a touch of the mystical, evoking a sense of magic and wonder in all who behold it. Boasting customizable features, unparalleled quality, and superlative customer service, BgNeon stands as your preeminent partner for all your LED neon signage requirements. Illuminate your world with the hypnotic allure of the Unicorn Neon Sign and unleash the full potential of your imagination. Place your order today and embark on an odyssey of whimsy and astonishment.