Create a Haunting Atmosphere with a Zombie Neon Sign
— Get Ready for Halloween with a Zombie Neon Sign
Introduce an element of the undead into your interior design with our zombie-inspired neon sign. This exceptional article is an essential addition to the collection of any enthusiast of the horror category. Its superior craftsmanship and attention to detail will undoubtedly elevate your space and imbue it with an eerie ambiance. Acquire this one-of-a-kind and visually striking item today.
Quick Details
Material: LED Neon Tube
Base Board Material: 5mm transparent or black acrylic/metal base
Backboard Type: Square/cut by shape/ invisible Backboard
Neon Colors: Yellow, Orange, Red, Blue, Green, Pink, Purple, White, etc
Neon Tube: 6mm, 8mm, 10mm, 15mm (RGB)
Operate Voltage: 12V
Plug: US, UK, AU, EU Plug
Life Span: More than 50000 hours
Get In Touch With Us
Quick Details
Material: LED Neon Tube
Base Board Material: 5mm transparent or black acrylic/metal base
Backboard Type: Square/cut by shape/ invisible Backboard
Neon Colors: Yellow, Orange, Red, Blue, Green, Pink, Purple, White, etc
Neon Tube: 6mm, 8mm, 10mm, 15mm (RGB)
Operate Voltage: 12V
Plug: US, UK, AU, EU Plug
Life Span: More than 50000 hours
Zombie Neon Sign Product Description
In search of a distinctive and captivating addition to your Halloween decorations? Our zombie neon sign is a fitting solution. This exceptional sign is meticulously fashioned with top-notch materials and showcases a luminous, energy-efficient LED light source that will undoubtedly set apart your space.
The roots of Halloween zombies can be retraced to the Haitian Vodou religion, also identified as Voodoo. Within Vodou, zombies are deemed as resurrected corpses subjected to the control of a sorcerer or priest. Allegedly, they lack free will and are exploited as senseless laborers or soldiers.
The concept of zombies as reanimated beings who emerge from their graves and crave human flesh gained popularity in Western society through the medium of movies and television programs. One of the earliest instances of this portrayal is the film "Night of the Living Dead", directed by George A. Romero in 1968, which depicted zombies as carnivorous monsters that were born out of radiation from a fallen satellite.
Since that juncture, zombies have garnered notoriety as a well-established constituent of the horror genre and are frequently associated with Halloween, a commemoration that can be traced back to the antiquated Celtic festival of Samhain. Samhain denoted the conclusion of the harvesting season and the onset of the darker half of the year. It was hypothesized that on this specific day, the demarcation between the realm of living beings and non-living objects was at its most delicate intersection, thus enabling the ease of movement of apparitions across it.
Over the course of time, Halloween has developed into a commemoration that is linked with apparitions, phantoms, and other preternatural beings, notably zombies. In contemporary times, zombie disguises and embellishments are prevalent preferences for Halloween festivities and occurrences, and the undead have transformed into a crucial component of the holiday's eerie and lighthearted ambiance.
The emergence of the zombie neon sign is plausibly attributed to the widespread appeal of both neon signs and zombie culture. Neon signs have been employed for advertising and embellishment since the early 20th century, and they have become a prominent characteristic of numerous metropolises worldwide.
Zombies have been a prevalent and enduring cultural phenomenon for many decades, as evidenced by their portrayal in movies, TV shows, and books featuring the reanimated dead. It is plausible that the notion of combining these two concepts was conceived, resulting in the creation of the zombie neon sign, which promptly gained traction and popularity among horror enthusiasts and aficionados of the undead.
Presently, zombie neon signs are obtainable in a variety of sizes and designs, and they are highly sought-after for utilization in various settings such as home theaters, bars, restaurants, and other establishments where a peculiar or eerie ambiance is desirable. Their ubiquity has continued to escalate, and they are currently regarded as an indispensable element of zombie and horror culture.
The intricate details of our zombie neon sign are sure to capture one's attention. Through the utilization of bright green and red colors, this sign brings the undead to life, creating a spooky atmosphere within any given space. Lightweight and effortless to install, this sign serves as a convenient addition to one's decor.
This LED neon sign is not solely limited to Halloween festivities, as it serves as an ideal fit for any horror-themed room or home theater. Additionally, it presents itself as an excellent gift for any zombie or horror enthusiast.
Contrary to traditional neon signs, this LED version possesses energy-efficient characteristics and produces no heat, allowing for extended periods of safe use. Furthermore, it boasts a lengthier lifespan and necessitates less maintenance in comparison to the conventional neon sign.
With its visually striking design and superior artistry, the LED neon sign featuring a zombie motif is poised to make a profound statement and metamorphose your living environment. Delay not, procure your own today and reanimate the undead within the confines of your abode.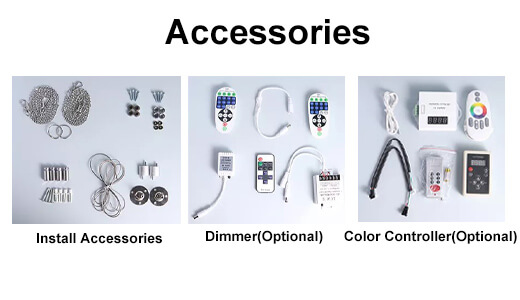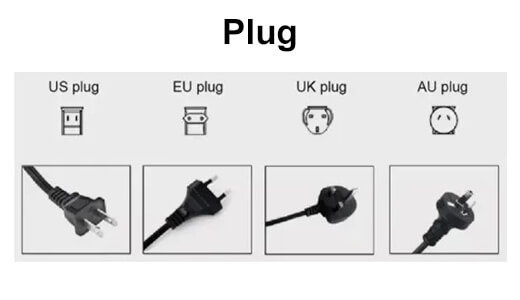 Quanzhou BgNeon Industrial Co., Ltd. is one of the largest manufacturers and exporters of LED neon signs in China. Our dedication lies in the creation, advancement, and fabrication of LED neon signs. Our products demonstrate exceptional standards in terms of quality, affordability, prompt delivery, sustainability, and environmental responsibility. We have no minimum order quantity and can produce a set for you.


No Minimum Order Quantity


Strong Customization Capability

Fast Lead Time: 2-3 working days

100% On-Time S&E Guarantee



Is the neon sign safe to use?
Yes, our neon signage is deemed secure for use, as it is fabricated with top-notch materials and engineered to be both energy-efficient and long-lasting. Furthermore, this particular product is entirely secure for implementation within both domestic and professional environments.
How is the sign powered?
The neon sign is energized by an alternating current adapter that is furnished with the sign. Merely connect it to any conventional electrical receptacle and savor the mesmerizingly exquisite radiance.
Is the sign easy to install?
Yes, our neon signage is characterized by ease of installation, as it is accompanied by a pre-drilled aperture that facilitates convenient mounting. Furthermore, it is accompanied by all the essential hardware, rendering the installation process seamless.
How can I clean my zombie neon sign?
To cleanse one's sign, it is recommended to utilize a dry and gentle textile for wiping purposes. It is imperative to avoid the implementation of any abrasive agents or severe chemicals as such materials possess the potential to inflict damage upon the sign.
Can the sign be used outdoors?
By default, we offer indoor neon signs to reduce costs. However, it is imperative to note that these signs ought not to be subjected to humidity or extreme temperatures. In the event that you require outdoor usage, kindly reach out to us and specify the usage scenario. We are delighted to offer our services in creating waterproof neon signs for outdoor use.
How long will the sign last?
The longevity of the signage is contingent upon its frequency of use and the milieu in which it is situated. With the appropriate maintenance, it has the capacity to endure for several years and impart an exclusive and eerie supplement to your adornment.
Can I return the sign if I am not satisfied with it?
All items within our product line undergo construction post-order placement. Prior to the initiation of production, we shall affirm all particulars with you, inclusive of design schematics, dimensions, pigmentations, and other specifications. Solely upon your endorsement of the absence of any issues, shall we proceed to commence production.
Upon completion of the emblem, we will capture an image of the accomplished work and forward it to you. Following your review and confirmation of the absence of any issues, we shall proceed to dispatch the item via express means. As this is a fully customized product, and thus not amenable to resale, we regret to inform you that we cannot facilitate a return.