Angel Neon Sign – Illuminate Your Space with Heavenly Elegance
— Enhance Your Décor with the Enchanting Angel Neon Sign
Welcome to BgNeon, the preeminent location for superb LED neon signs. Our extensive selection of bespoke neon signs is a source of pride, imbuing any area with a touch of brilliance. We are pleased to showcase our captivating Angel Neon Sign on this particular product page, a representation of otherworldly allure and celestial elegance.
Quick Details
Material: LED Neon Tube
Base Board Material: 5mm transparent or black acrylic/metal base
Backboard Type: Square/cut by shape/ invisible Backboard
Neon Colors: Yellow, Orange, Red, Blue, Green, Pink, Purple, White, etc
Neon Tube: 6mm, 8mm, 10mm, 15mm (RGB)
Operate Voltage: 12V
Plug: US, UK, AU, EU Plug
Life Span: More than 50000 hours
Get In Touch With Us
Quick Details
Material: LED Neon Tube
Base Board Material: 5mm transparent or black acrylic/metal base
Backboard Type: Square/cut by shape/ invisible Backboard
Neon Colors: Yellow, Orange, Red, Blue, Green, Pink, Purple, White, etc
Neon Tube: 6mm, 8mm, 10mm, 15mm (RGB)
Operate Voltage: 12V
Plug: US, UK, AU, EU Plug
Life Span: More than 50000 hours
Angel Neon Sign Product Description
The Angel Neon Sign, an LED neon sign, is an enthralling embodiment of the everlasting fascination with angelic imagery. With meticulous attention to detail, this sign has been fashioned to stimulate awe and conjure up a feeling of enchantment in any setting. Irrespective of whether it is adorned in a residential or commercial space, the Angel Neon Sign is guaranteed to immediately enhance the atmosphere and command the focal point of attention.
The Angel Neon Sign is fabricated with utmost attention to detail, utilizing superior-grade LED neon lights, which guarantee vivid lighting whilst being power-efficient and long-lasting. The sign's refined architecture is an exhibition of the angel's exquisite structure, complete with dainty wings and a luminous halo. The neon signs' ambiance emits an aura of serenity and transcendence, radiating a soft and calming luminescence. Such distinctive characteristic renders them ideal for establishing a tranquil and peaceful haven, whether it be in a personal or commercial context.
Product Features:
Exquisite Craftsmanship: The Angel Neon Sign represents a remarkable exemplification of artistic excellence, underscoring the exceptional expertise of our skilled artisans who dedicate their meticulous attention to every intricate detail. The eventual outcome is an impeccable and enthralling composition that is certain to captivate all onlookers.
High-Quality Materials: Our dedication to excellence is reflected in our utilization of high-quality materials, specifically the finest LED neon lights known for their longevity and energy efficiency. This commitment guarantees the sustained luminance and resplendency of the sign for many years to come.
Easy Installation: The process of installation for the sign is made effortless by the inclusion of pre-drilled holes and a mounting kit, which allows for easy execution on any surface or wall. This simple undertaking can be carried out with ease.
Safe and Eco-friendly: Our LED neon signs have been meticulously crafted with a primary emphasis on safety and environmental concerns, rendering them both secure to handle and environmentally conscious. In contrast to conventional glass neon signs, our LED neon signs emit minimal heat, guaranteeing their secure operation. It is noteworthy that our LED neon signs outperform traditional glass neon signs in their eco-friendliness and advantageous influence on the environment.
Customization Options: The Angel Neon Sign presents a wide array of possibilities for customization, which individuals may avail of. Our BgNeon customization amenities streamline this undertaking by proposing an assortment of options like font, color, and size. This permits you to tailor your neon sign to suit your individual proclivities and distinctive panache.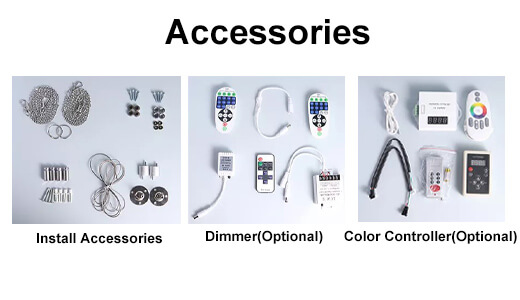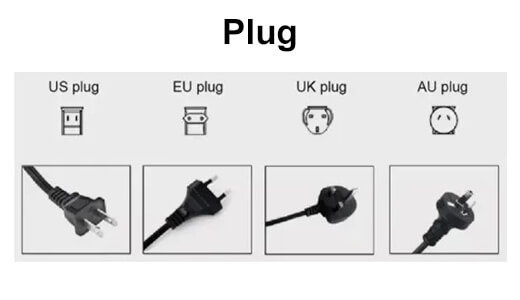 The Justifications for Procuring This Commodity from BgNeon:
Unmatched Competence: BgNeon, as an eminent manufacturer of LED neon signs, holds vast comprehension and proficiency in fabricating superior commodities that exceed customer expectations.
Superior Quality: The commitment to superior quality is an integral aspect of our operations, wherein we steadfastly employ the finest materials and employ skilled artisans to ensure that every sign we produce conforms to our exacting quality standards.
Bespoke Options: We provide a varied array of custom-made alternatives, which furnish plentiful prospects for personalization. This enables you to devise an exceptional Angel Neon Sign that flawlessly coalesces with its environs, engendering a congruous aesthetic.
Global Shipping: BgNeon provides reliable and efficient shipping services on a global scale, ensuring the prompt and secure delivery of your order to any destination, regardless of geographical location.
Exceptional Client Assistance: Our team of passionate and committed support specialists is always at the ready, providing unparalleled client assistance at every turn. Whether assisting in the selection of the most impeccable design or tending to any and all apprehensions that may surface, we are present to navigate through every stage of the process with the highest degree of attentiveness and meticulousness.


No Minimum Order Quantity


Strong Customization Capability

Fast Lead Time: 2-3 working days

100% On-Time S&E Guarantee



Q1. May I indulge in the luxury of customizing the hues of the Angelic Neon Sign?
A1. Indeed, we provide the opulence of customization for colors, sizes, and fonts. Please get in touch with our support team to delve deeper into your requirements.
Q2. Is it harmless to lay hands on the sign?
A2. Without a doubt! Our LED neon signs are designed to be gentle to the touch and produce minimal heat, ensuring safety for all; young and old.
Q3. Can I use the sign outdoors?
A3. The primary design of our Angel Neon Sign is intended for indoor application due to its lack of weatherproofing capabilities. Should you desire outdoor usage, kindly engage with us to explore alternatives.
Q4. What is the lifespan of LED neon lights?
A4. Our LED neon lights are crafted to provide an extensive lifespan of up to 50,000 hours, which guarantees the retention of their exquisite nature and pleasurable functionality.
Conclusion
Indulge in the transcendent allure of our Angel Neon Sign, which boasts of exceptional artisanship, otherworldly luminosity, and personalized alternatives. This emblem bears witness to both finesse and aestheticism, rendering it an ideal selection whether you aspire to embellish your abode or instill a magical ambiance in your enterprise. From BgNeon, the Angel Neon Sign is an impeccable preference to illuminate your world with divine brilliance. Place an order for your Angel Neon Sign today.