Cat Neon Sign | Custom Cat Silhouette LED Light
— Add a Playful Touch to Your Decor with Meow-tastic Illumination
Welcome to BgNeon, the preeminent Chinese manufacturer of superior LED neon signs. Our company boasts a specialized focus on the production of customized LED neon signs, and our global distribution reaches customers across the globe. We are pleased to introduce the Cat Neon Sign, a delightful and tailored lighting solution that imbues any setting with a whimsical touch. This expertly crafted sign offers the perfect opportunity to display one's fondness for feline companions.
Quick Details
Material: LED Neon Tube
Base Board Material: 5mm transparent or black acrylic/metal base
Backboard Type: Square/cut by shape/ invisible Backboard
Neon Colors: Yellow, Orange, Red, Blue, Green, Pink, Purple, White, etc
Neon Tube: 6mm, 8mm, 10mm, 15mm (RGB)
Operate Voltage: 12V
Plug: US, UK, AU, EU Plug
Life Span: More than 50000 hours
Get In Touch With Us
Quick Details
Material: LED Neon Tube
Base Board Material: 5mm transparent or black acrylic/metal base
Backboard Type: Square/cut by shape/ invisible Backboard
Neon Colors: Yellow, Orange, Red, Blue, Green, Pink, Purple, White, etc
Neon Tube: 6mm, 8mm, 10mm, 15mm (RGB)
Operate Voltage: 12V
Plug: US, UK, AU, EU Plug
Life Span: More than 50000 hours
Cat Neon Sign Product Description
The Cat Neon Sign transcends mere functionality as it embodies a fanciful work of art that pays homage to the endearing qualities of felines. The sign is meticulously crafted by skilled artisans, utilizing cutting-edge LED technology and exquisite materials, to impart an aura of mirth and lightheartedness to its surroundings. Its personalized design options allow you to express your affection for these beloved creatures and create a welcoming ambiance.
The Cat Neon Sign is more than just a luminous fixture; it is an enchanting masterpiece that exalts the delightful traits of cats. Each sign is thoughtfully fashioned to capture the very essence of feline allure, emanating a cozy and inviting radiance that elevates any area. Whether it adorns a bedroom, living room, nursery, or a cat enthusiast's sanctuary, this sign infuses a playful charm into your interior décor.
Product Features:
Customizable Design: The customizable design of the Cat Neon Sign affords individuals a unique opportunity to personalize it in accordance with their preferences. The attainment of this objective can be accomplished by means of selecting from a diverse array of design possibilities including, but not limited to, magnitude, hue, typeface, and additional constituents, all of which play a role in the generation of an unparalleled emblem that is customized to reflect one's personal flair. The personalized signage not only demonstrates profound gratitude for domesticated feline associates but also exhibits the distinctiveness of the proprietor.
Premium Materials: Crafted with premium materials, the Neon Sign boasts a high-quality construction that promotes longevity and ensures the maintenance of its whimsical aesthetic over the years. The enduring quality of the artifact is a manifestation of the remarkable artistry that was employed in its fabrication, and it is assumed to persist through the ages.
Charming Illumination: The Cat Neon Sign, drawing its inspiration from the feline species as previously referenced, presents as a charming illumination in the guise of neon signage. This particular sign boasts an enchanting radiance that originates from its amalgamated LED lights. The subtle and enthralling luminosity elicits a welcoming and convivial atmosphere, evocative of the comforting camaraderie of a feline confidant. The Cat Neon Sign provides the occasion to revel in the essence of cats even in their nonattendance.
Energy-Efficient LED Technology: The neon signage we exhibit highlights the utilization of LED technology, which exhibits high energy efficacy, thereby offering exceptional luminosity, while concurrently minimizing energy consumption. This particular characteristic ensures that the alluring radiance of the Cat Neon Sign is experienced without any apprehension regarding excessive energy usage.
Easy Installation: The Cat Neon Sign's installation process is distinguished by its simplicity and ease, which can be attributed to the utilization of mounting equipment that is not only user-friendly and intuitive but also the provision of clear and concise instructions that enable a straightforward process. Due to its simplistic installation procedure, end-users can partake in an uninterrupted encounter whilst configuring the signage. In addition, the sign proffers a significant degree of adaptability in terms of its display options, since it has the ability to be hung from a vertical surface, placed on a horizontal surface, or exhibited in a manner that optimally showcases its imaginative and spirited character.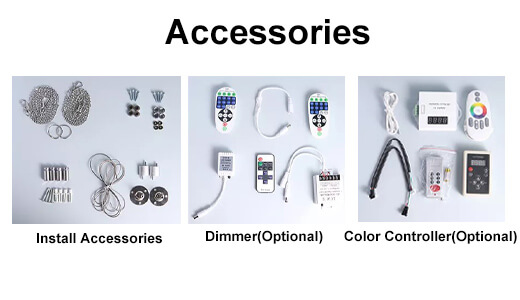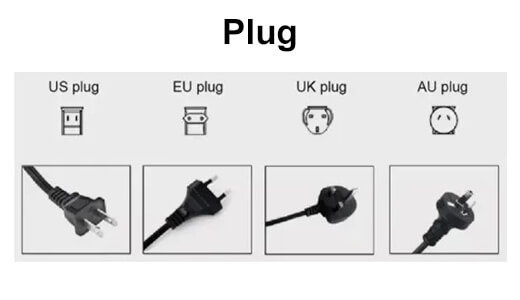 Why Buy This Product from BgNeon:
Superior Quality: BgNeon maintains a steadfast commitment to providing unparalleled quality. Through the employment of scrupulous craftsmanship and stringent quality checks, each Cat Neon Sign is guaranteed to be flawless and long-lasting.
Customization Options: Acknowledging the paramount importance of individualization, we present a wide-ranging assortment of tailoring alternatives to our esteemed patrons. Our clients are able to fashion a one-of-a-kind Neon Sign that embodies their adoration for felines while also infusing their space with a charming allure.
Global Shipping: BgNeon provides dependable global shipping services that guarantee the timely arrival of your Neon Sign, regardless of your geographical location. Our unwavering dedication to expedient delivery is evident, and our objective is to guarantee that your order is fulfilled with promptness and efficiency.
Dedicated Customer Support: Our customer support team comprises extensively trained professionals who exhibit an amiable demeanor. They remain accessible to provide comprehensive guidance at every stage of the process. From addressing your customization queries to providing post-purchase assistance, we are fully devoted to ensuring your complete satisfaction.


No Minimum Order Quantity


Strong Customization Capability

Fast Lead Time: 2-3 working days

100% On-Time S&E Guarantee



Q: May I make a request for a particular design of a cat for my Neon Sign?
A: Certainly! Our services provide customization alternatives that present an array of cat-associated designs. You have the opportunity to choose a design that aptly represents your affection for cats and manifests the desired appearance for your sign.
Q: Is this Neon Sign appropriate for external purposes?
A: The inquiry as to whether the implementation of this specific Neon Sign is suitable for external purposes necessitates meticulous contemplation. Regrettably, the unique configuration of this Neon Sign is exclusively devised for internal employment, hence employing it externally is not advisable as external factors may potentially exhibit deleterious impacts on both its resilience and efficiency.
Conclusion
Illuminate the designated area with fanciful allure utilizing the Cat Neon Sign from BgNeon. This personalized LED neon sign merges the endearing core of felines with enthralling radiance, establishing a pleasurable central accentuation in any given space. With our unwavering dedication to preeminent caliber, worldwide distribution, and devoted patron assistance, BgNeon stands as your reliable origin for remarkable LED neon signs. Commemorate your fondness for cats and imbue a lively embellishment into your interior design with the Cat Neon Sign today!