Illuminate Your Space with Maya Neon Sign – Custom LED Neon Signs
— Elevate Your Brand with Unique Maya Neon Sign Creations
Welcome to BgNeon, a distinguished establishment devoted to producing extraordinary personalized LED neon signage. Our primary offering, the splendid Maya Neon Sign, serves as proof of our steadfast dedication to providing unmatched excellence and artistry. Through an unrelenting emphasis on client contentment and an unrestrained enthusiasm for innovation, BgNeon seamlessly incorporates state-of-the-art technology and ingenious design to enrich your environment and elevate your brand image.
Quick Details
Material: LED Neon Tube
Base Board Material: 5mm transparent or black acrylic/metal base
Backboard Type: Square/cut by shape/ invisible Backboard
Neon Colors: Yellow, Orange, Red, Blue, Green, Pink, Purple, White, etc
Neon Tube: 6mm, 8mm, 10mm, 15mm (RGB)
Operate Voltage: 12V
Plug: US, UK, AU, EU Plug
Life Span: More than 50000 hours
Get In Touch With Us
Quick Details
Material: LED Neon Tube
Base Board Material: 5mm transparent or black acrylic/metal base
Backboard Type: Square/cut by shape/ invisible Backboard
Neon Colors: Yellow, Orange, Red, Blue, Green, Pink, Purple, White, etc
Neon Tube: 6mm, 8mm, 10mm, 15mm (RGB)
Operate Voltage: 12V
Plug: US, UK, AU, EU Plug
Life Span: More than 50000 hours
Maya Neon Sign Product Description
The conception of the Maya Neon Sign is a noteworthy feat epitomized by proficient craftsmen. This LED neon sign is an unprecedented amalgamation of contemporary technology and archetypal neon signage, which provides an individualized and unrivaled illumination resolution. The Maya Neon Sign is fashioned with great care and precision, taking into account even the smallest details, thereby guaranteeing its capacity to captivate and fulfill individual requirements. Consequently, it presents itself as a superb option for commercial establishments, occasions, and private settings.
The term "Maya" possesses a multifaceted meaning that is contingent upon contextual cues. A few plausible interpretations of this term are as follows:
Maya Civilization: The Maya Civilization, a preeminent society that thrived in the Mesoamerican region spanning across modern-day territories of Mexico, Guatemala, Belize, Honduras, and El Salvador, has been duly acknowledged as such, deserving of due recognition. The Maya culture, which persisted from around 2000 BCE to 1500 CE, is widely recognized for its innovative accomplishments in the fields of architectural design, artistic expression, written language, numerical analysis, and celestial observation.
Maya (Software): The software known as Maya is a widely utilized computer animation and modeling tool that was developed by Autodesk. The utilization of this technique is a common occurrence within the domains of film, television and gaming. The implementation of this methodology is frequently observed within the spheres of cinema, television, and interactive entertainment. Its use functions as a modality for the generation of tridimensional animations, the fabrication of optical enhancements, and the composition of digital representations, conventionally denoted as computer-generated imagery or CGI.
Maya (Hindu Philosophy): Maya, a fundamental concept in Hindu philosophy, concerns the deceptive quality of the material world. According to this philosophical perspective, Maya embodies the capacity for delusion, which veils the authentic nature of reality and impels individuals to perceive the world as separate from the ultimate spiritual reality.
Maya (Name): Maya, a name of diverse cultural usage across the globe, is attributed with varying meanings contingent on its origin. In Hinduism, the name Maya, derived from Sanskrit, is associated with the notions of "illusion" and "goddess". Furthermore, the name Maya, of Hebrew descent, denotes "water" or "refreshing".
At BgNeon, our comprehension is that each patron is seeking a highly distinctive experience. For this reason, our Maya Neon Signs are entirely adaptable to correspond with your individualized perception. Should you require a bespoke neon emblem for your corporate branding, a tailor-made contrivance for a specific occasion, or a singular piece of artwork to embellish your domicile, our accomplished assemblage is committed to actualizing your concepts.
Product Features:
Superior Craftsmanship: Our Maya Neon Signs are produced with superior craftsmanship, as our skilled artisans meticulously handcraft each piece to ensure exceptional quality and attention to detail.
Vibrant LED Illumination: Our neon signs feature vibrant LED illumination that utilizes cutting-edge technology to provide a brilliant and uniform glow. This enhances visibility and creates a captivating ambiance for all viewers to enjoy.
Customization Options: The customization options available for your Maya Neon Sign permit you to tailor it to your unique style and requirements. You can select from a vast array of colors, fonts, sizes, and design components to produce a genuinely personalized masterpiece.
Easy Installation: The installation of our neon signs is an effortless endeavor due to the user-friendly installation instructions and accompanying accessories. This feature enables you to showcase your sign in any desired location with ease.
Energy Efficient: LED neon signage exhibits superior energy efficiency by virtue of its significantly reduced power consumption relative to conventional neon signage. This results in long-lasting illumination while simultaneously mitigating energy costs.
Durable and Safe: The Maya Neon Signs proffered by us are manufactured by employing superlative-quality constituents that substantially enhance their exceptional durability, ultraviolet resistance, and secure operability for both interior and exterior environments.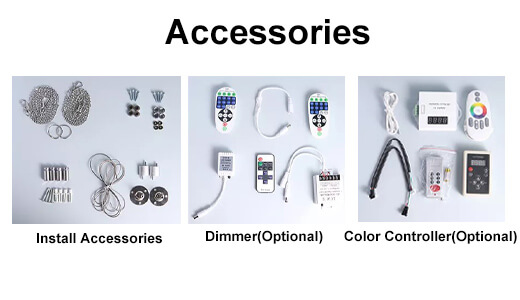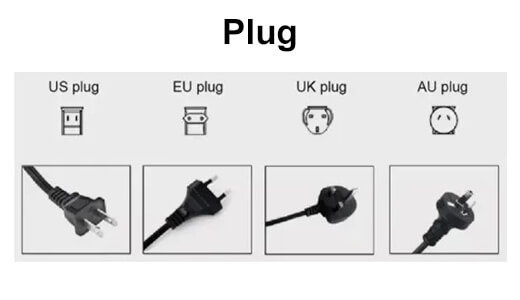 Why Buy This Product from BgNeon:
Unmatched Expertise: As a prominent manufacturer of LED neon signs, BgNeon boasts unparalleled expertise that is a result of years of industry experience combined with a team of skilled craftsmen. The distinct amalgamation of factors ascertains the superiority of our merchandise and the provision of exceptional service to our esteemed clientele.
Customization Without Compromise: We place a high priority on the satisfaction of our customers and take immense pride in our capacity to actualize your concepts into reality while upholding quality. Our customized alternatives are fashioned to facilitate the creation of an exclusive neon sign that flawlessly embodies your brand or style.
Premium Quality Assurance: BgNeon is devoted to the delivery of excellence in its products and services. Through the utilization of exceptional materials and cutting-edge LED technology, we possess the capability to fabricate neon signs that exhibit remarkable endurance and unparalleled quality, thus exceeding the anticipations of our esteemed clientele.
Global Reach: Our direct sales model enables us to offer worldwide shipping, thus allowing individuals from every corner of the globe to have access to the stunning beauty and brilliance of our Maya Neon Signs.
Competitive Pricing: At BgNeon, it is our firm conviction that exceptional quality ought not to come at a premium. In this regard, we provide a pricing structure that is competitive in nature, all while ensuring that the integrity of the final product, in terms of its craftsmanship and constituent materials, remains uncompromised.


No Minimum Order Quantity


Strong Customization Capability

Fast Lead Time: 2-3 working days

100% On-Time S&E Guarantee



Q1. May I offer my personal design for the Maya Neon Sign?
A1. Certainly! We embrace your unique designs and concepts. Our team will closely collaborate with you to ensure your vision is realized in the ultimate output.
Q2. What is the duration of a Maya Neon Sign?
A2. Our LED neon signs possess an average lifespan of 50,000 hours or beyond, granting you enduring and vivid illumination.
Q3. Can Maya Neon Signs be utilized outdoors?
A3. Absolutely, our neon signs are engineered to endure diverse weather circumstances. The aforementioned materials exhibit characteristics of UV-resistance and waterproofness, rendering them robust and long-lasting for employment in both interior and exterior environments.
Q4. Does the company offer installation services?
A4. At present, the dispensation of adept installation services does not fall under the purview of our profferings. Nevertheless, our neon signs are endowed with all-encompassing instructions and accessories that are specifically crafted to streamline the installation process, thereby rendering it an unproblematic and facile task.
Conclusion
Experience the enchantment of bespoke lighting through utilization of the Maya Neon Sign, an individualized LED neon sign that seamlessly amalgamates artistic finesse with contemporary technological advancements. With an extensive array of customization options, unparalleled excellence, and worldwide shipping, BgNeon serves as your ultimate destination for the creation of mesmerizing neon signs that elevate the ambiance of your surroundings, brand, or event. Illuminate your vicinity with the resplendence of Maya Neon Sign and unleash the full extent of your creative potential.