Chicken Neon Sign – Customizable LED Neon Sign by BgNeon
— Chicken Neon Sign: Add a Clucking Good Time to Your Environment
Welcome to BgNeon, the leading producer of high-quality LED neon signs in China. Our proficiency in personalized LED neon sign fabrication and global distribution enables us to serve customers worldwide. We are pleased to present the Chicken Neon Sign, an enchanting and adaptable illuminating resolution that adds a hint of poultry excellence to any ambiance. Unleash your imagination with this exquisitely crafted sign.
Quick Details
Material: LED Neon Tube
Base Board Material: 5mm transparent or black acrylic/metal base
Backboard Type: Square/cut by shape/ invisible Backboard
Neon Colors: Yellow, Orange, Red, Blue, Green, Pink, Purple, White, etc
Neon Tube: 6mm, 8mm, 10mm, 15mm (RGB)
Operate Voltage: 12V
Plug: US, UK, AU, EU Plug
Life Span: More than 50000 hours
Get In Touch With Us
Quick Details
Material: LED Neon Tube
Base Board Material: 5mm transparent or black acrylic/metal base
Backboard Type: Square/cut by shape/ invisible Backboard
Neon Colors: Yellow, Orange, Red, Blue, Green, Pink, Purple, White, etc
Neon Tube: 6mm, 8mm, 10mm, 15mm (RGB)
Operate Voltage: 12V
Plug: US, UK, AU, EU Plug
Life Span: More than 50000 hours
Chicken Neon Sign Product Description
The Chicken Neon Sign is an LED neon sign that embodies the delightful charm of chickens in combination with the captivating glow of neon lights. Its construction is characterized by precision and the use of advanced LED technology and premium materials, all of which contribute to the addition of a touch of whimsy and personality to any environment. The customizable options available for the Chicken Neon Sign enable personalized configuration to suit individual styles, thereby creating a clucking good atmosphere.
The Chicken Neon Sign is not merely a source of illumination, but rather a visual representation of the playful poultry spirit. With meticulous design, each sign captures the essence of chickens, delivering a captivating glow that instantaneously enlivens any space. Whether it is a farmhouse kitchen, a restaurant, or a chicken-themed event, this sign adds a feathered touch of character.
Product Features:
Customizable Design: The Chicken Neon Sign is amenable to customization, granting you the ability to personalize it through an array of design options consisting of size, color, font, and supplementary elements. This affords you the opportunity to fabricate a sign that is in perfect alignment with your style, while simultaneously exhibiting your fondness for chickens.
Premium Materials: The Chicken Neon Sign is fashioned from superior quality materials, thereby providing it with an extended lifespan. The sturdiness of its construction engenders its resiliency, which in turn ensures that its vibrant appearance remains unblemished throughout the course of time.
Eye-Catching Glow: The installation of the Chicken Neon Sign is guaranteed to be visually captivating due to the LED lights emitting a welcoming and appealing glow, ultimately serving as a central point of focus in any given room. The presence of the sign will evoke a comfortable and pleasant atmosphere, accompanied by the cheerful aura of chickens.
Energy-Efficient LED Technology: Through the implementation of sophisticated LED technology, our neon signs have been meticulously crafted to possess a high level of energy efficiency. This results in an optimal level of illumination while simultaneously reducing power consumption to a minimum. Brighten up your space with the Chicken Neon Sign without concern for excessive energy usage.
Easy Installation: The procedural mechanism for installing the Neon Sign has been intentionally engineered to be simplistic and unambiguous, facilitated by the provision of user-friendly fasteners and lucid instructions, thereby rendering the task effortlessly clear-cut. The Sign can be hung on a wall, propped on a shelf, or displayed in any manner that aligns with your vision inspired by poultry, providing flexibility and creative freedom.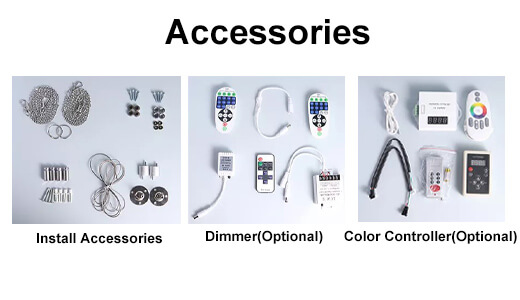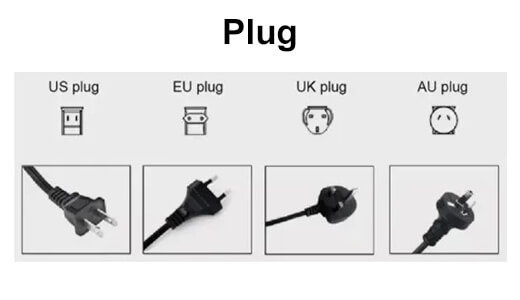 Why Buy This Product from BgNeon:
Superior Quality: BgNeon's devotion to excellence is evident in their unwavering commitment to delivering products of superior quality. The Chicken Neon Sign, in particular, is a testament to their meticulous craftsmanship and uncompromising quality standards. Every detail is carefully considered and subjected to rigorous quality inspections to ensure a flawless and long-lasting product that exceeds expectations.
Customization Options: BgNeon recognizes the significance of personalization, evidenced by their provision of a wide array of customization alternatives enabling customers to fabricate a genuinely unparalleled Neon Sign. By incorporating individual preferences and tastes, the resulting product reflects a personal connection and adds a whimsical touch to any space, affirming the special place that poultry holds in the customer's heart.
Global Shipping: BgNeon provides dependable global shipping services, ensuring that your Neon Sign is delivered to you regardless of your location. Our ultimate goal is to deliver your order promptly and efficiently.
Dedicated Customer Support: Our proficient and amicable customer service personnel are committed to providing aid and guidance to you throughout the entire course of action. We are fully committed to ensuring your satisfaction, from answering your customization inquiries to providing post-purchase assistance.


No Minimum Order Quantity


Strong Customization Capability

Fast Lead Time: 2-3 working days

100% On-Time S&E Guarantee



Q: Can alternative hues be chosen for this Neon Sign?
A: Certainly, a diverse range of color options for the Neon Sign is available. You are afforded the autonomy to select a tint that best complements your individual taste and desired ambiance.
Q: Does this Neon Sign have the requisite attributes for outdoor deployment?
A: Our Chicken Neon Sign is purposely crafted for indoor use only. It is inadvisable to employ this material outdoors due to the possibility of its resilience and functionality deteriorating when exposed to natural elements.
Conclusion
Illuminate your surroundings with an exquisite display of poultry excellence, courtesy of the Chicken Neon Sign from BgNeon. This LED neon sign, which may be customized to your liking, amalgamates the charming characteristics of fowl with an entrancing radiance, resulting in a remarkably delightful experience in any setting. BgNeon, renowned for its unwavering commitment to excellence, worldwide shipping, and unparalleled customer service, is your go-to authority for exceptional LED neon signs. Enliven your décor with a touch of whimsy and character by acquiring the Chicken Neon Sign today!