Custom Donuts Neon Sign – Illuminate Your Sweet Cravings!
— Create a Delightful Atmosphere with a Custom Donuts Neon Sign
Welcome to BgNeon, the preeminent location for bespoke LED neon signage that imbues any area with a touch of brilliance. Should you be a connoisseur of donuts, seeking to elevate the ambiance of your bakery, coffeehouse, or personal living space, our custom Donuts Neon Sign is the ideal selection. Drawing upon our proficiency in the production of LED neon signs and our expansive global outreach, we offer direct sales to clients across the world. Allow us to brighten your indulgences and elevate the prominence of your surroundings!
Quick Details
Material: LED Neon Tube
Base Board Material: 5mm transparent or black acrylic/metal base
Backboard Type: Square/cut by shape/ invisible Backboard
Neon Colors: Yellow, Orange, Red, Blue, Green, Pink, Purple, White, etc
Neon Tube: 6mm, 8mm, 10mm, 15mm (RGB)
Operate Voltage: 12V
Plug: US, UK, AU, EU Plug
Life Span: More than 50000 hours
Get In Touch With Us
Quick Details
Material: LED Neon Tube
Base Board Material: 5mm transparent or black acrylic/metal base
Backboard Type: Square/cut by shape/ invisible Backboard
Neon Colors: Yellow, Orange, Red, Blue, Green, Pink, Purple, White, etc
Neon Tube: 6mm, 8mm, 10mm, 15mm (RGB)
Operate Voltage: 12V
Plug: US, UK, AU, EU Plug
Life Span: More than 50000 hours
Donuts Neon Sign Product Description
Our bespoke LED neon sign, the Donuts Neon Sign, has been meticulously crafted to capture the very essence of irresistible donuts. With exacting precision, our neon signs offer a vivid and mesmerizing display, radiating your surroundings with a convivial and welcoming radiance. Whether you are a committed proprietor of a donut shop seeking to attract patrons or simply a passionate admirer of these delicious confections, our Donuts Neon Sign is the definitive solution to create a distinctive and enticing atmosphere in any setting.
At BgNeon, our guiding principle is characterized by a resolute dedication to accuracy and scrupulous attention to detail in the production of LED neon signage that is unparalleled. Among the superb designs in our impressive collection, the Donuts Neon Sign is a truly captivating spectacle, featuring a complex and enthralling arrangement of vibrant donuts dripping with glaze, emanating an irresistible allure. Moreover, our signage is offered in an extensive range of dimensions, hues, and typographical styles, providing boundless opportunities for personalization to flawlessly complement your unique preferences and inclinations.
Product Features:
Superior LED Neon Technology: Our signs employ cutting-edge LED neon technology, which guarantees enduring efficiency, energy conservation, and minimal thermal discharge.
Customization Options: Indulge in the art of personalization with our exquisite Donuts Neon Sign collection. With a plethora of sizes, colors, and font styles to choose from, your sign will be a true reflection of your unique taste and decor preferences.
Durable and Safe: Crafted from premium materials, our signs are not only durable but also robust, rendering them resistant to fracture. Furthermore, their safety characteristics render them appropriate for utilization within any interior setting.
Easy Installation: The effortless execution of the Donuts Neon Sign installation is facilitated by the invaluable aid extended through our user-friendly installation guide and the accompanying mounting accessories. The installation process thus metamorphoses into a seamless and undemanding experience.
Dimmable and Remote Controlled: The provision of the neon sign comes with an exceptional feature of being equipped with a splendid dimming mechanism, which can be effortlessly controlled via a remote. Such an attribute enables the user to conveniently adjust the luminosity and modify the lighting effects according to their individual preferences.
Energy-Efficient: LED neon signs embody energy efficiency by utilizing only a fraction of the power consumption required by conventional neon signs, ultimately yielding substantial cost savings over an extended period of time, thereby impressing all stakeholders.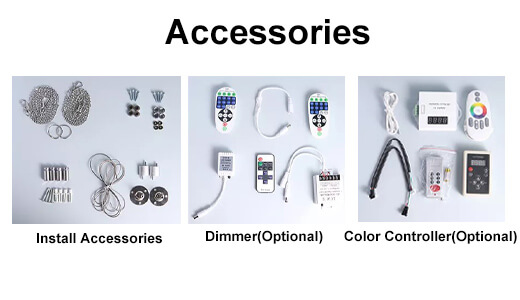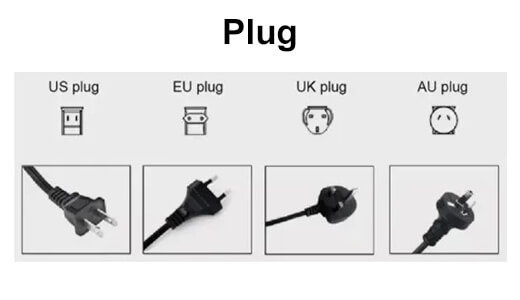 Why Buy This Product from BgNeon:
Unmatched Quality: We prioritize the aspect of quality in every facet of our manufacturing process to provide an unparalleled product that surpasses your anticipations.
Customization Expertise: BgNeon possesses a specialized proficiency in the art of customizing LED neon signs to reflect personalized preferences. Our team of seasoned designers diligently collaborate with clients to manifest their creative visions into tangible reality.
Global Reach: Our company boasts an extensive international clientele and facilitates direct sales worldwide, ensuring a seamless and uniform purchasing experience for all customers, regardless of their geographical location.
Competitive Pricing: Our Neon Sign offers a remarkably efficient substitute for both individuals and enterprises alike, as we furnish reasonable rates that do not compromise on quality benchmarks.
Exceptional Customer Service: Our team of diligent experts is readily accessible to provide you with unparalleled customer service. We are unwavering in our commitment to support you throughout the entirety of the process, commencing with order customization and persisting until final delivery, and beyond.


No Minimum Order Quantity


Strong Customization Capability

Fast Lead Time: 2-3 working days

100% On-Time S&E Guarantee



Q1: Would it be feasible to select an alternative configuration for my Donuts Neon Sign?
A1: Indubitably! Our customized alternatives are specifically crafted to suit your distinct tastes. Our proficient cadre of designers will join forces with you to produce the most exceptional, individualized Donuts Neon Sign.
Q2: What is the protocol for the installation of this Neon Sign?
A2: The process of installing our neon sign is facile and uncomplicated. To facilitate the installation, we furnish a comprehensive installation manual replete with mounting accessories.
Q3: Can the luminosity of the neon sign be altered?
A3: Without a doubt, our Neon Sign exudes versatility, with an added feature of dimming. This unique attribute allows you to personalize the brilliance of the sign to your liking, through the convenience of the remote control provided.
Conclusion
Elevate the ambiance of your designated area with the enchanting Donuts Neon Sign offered by BgNeon. Our unparalleled LED neon technology, extensive customization alternatives, and exceptional client assistance position us as the optimal selection for fulfilling all your LED neon sign necessities. Shed light on your sweet indulgences and establish a delightful milieu with a personalized Donuts Neon Sign that is guaranteed to make a lasting impact. Waste no time and place your order today to witness BgNeon's ability to materialize your vision into reality!