Hakuna Matata Neon Sign – Bring the Carefree Spirit to Life
— Embrace the Joyful Vibe with Our Custom Hakuna Matata Neon Sign
Welcome to BgNeon, a reliable supplier of superior LED neon signs. We are delighted to present our dynamic and adaptable Hakuna Matata Neon Sign. Drawing inspiration from the renowned Swahili expression denoting "no worries," this sign embodies an untroubled disposition and imparts a sense of optimism to any environment. Our proficiency in the production of neon signs culminates in a product that unites impeccable artistry with captivating aesthetics.
Quick Details
Material: LED Neon Tube
Base Board Material: 5mm transparent or black acrylic/metal base
Backboard Type: Square/cut by shape/ invisible Backboard
Neon Colors: Yellow, Orange, Red, Blue, Green, Pink, Purple, White, etc
Neon Tube: 6mm, 8mm, 10mm, 15mm (RGB)
Operate Voltage: 12V
Plug: US, UK, AU, EU Plug
Life Span: More than 50000 hours
Get In Touch With Us
Quick Details
Material: LED Neon Tube
Base Board Material: 5mm transparent or black acrylic/metal base
Backboard Type: Square/cut by shape/ invisible Backboard
Neon Colors: Yellow, Orange, Red, Blue, Green, Pink, Purple, White, etc
Neon Tube: 6mm, 8mm, 10mm, 15mm (RGB)
Operate Voltage: 12V
Plug: US, UK, AU, EU Plug
Life Span: More than 50000 hours
Hakuna Matata Neon Sign Product Description
The Hakuna Matata Neon Sign is a bespoke LED neon sign that has been meticulously designed to bring about an atmosphere of fanciful allure to its surroundings. The sign has been crafted with utmost precision and attention to detail, and is a magnificent showcase of the iconic phrase, emanating a stunning neon glow that creates an enthralling focal point for any room, event, or business space. With its vivid colors and warm radiance, the Hakuna Matata Neon Sign exudes a playful aura that is sure to invigorate one's spirits and imbue any setting with a sense of joy.
It is worth noting that Hakuna Matata is a widely recognized phrase from the Swahili language that has been popularized by its use in Disney's renowned animated film, "The Lion King."
The Swahili term "Hakuna" signifies the absence of something, while "Matata" denotes concerns or issues. When combined, the expression "Hakuna Matata" conveys a sense of trouble-free existence and a positive outlook on life. Its underlying message encourages individuals to abandon anxiety and embrace an optimistic mindset, embodying the philosophy of living in the present moment and prioritizing happiness over troubles.
The phrase achieved widespread recognition through the eponymous song in Disney's "The Lion King." The musical composition depicts the unburdened lifestyle of a pair of personas, Timon and Pumbaa, who embody the essence of Hakuna Matata.
Furthermore, it is noteworthy that the aforementioned phrase holds its origin in the African philosophy of Ubuntu. This philosophical concept lays emphasis on the interconnectedness of human beings and the significance of kindness and empathy.
Our Hakuna Matata Neon Sign is meticulously fashioned by skilled craftsmen using superior-grade materials to ensure its sturdiness and longevity. We take immense pride in our cutting-edge manufacturing procedures, which yield a faultless neon sign that surpasses your expectations. Each sign is crafted with great care, and neon tubes are precisely bent, and firmly installed on a 5mm acrylic or metal base, thereby lending stability and augmenting the overall aesthetic appeal.
Product Features:
Customizable Design: The Hakuna Matata Neon Sign is characterized by its remarkable degree of customization, which enables it to be adapted to suit individual preferences in relation to size, font, color, and shape. A plethora of customization alternatives is at one's disposal to facilitate the development of an unequivocally distinctive sign.
High-Quality Materials: Our neon signs are fabricated from top-tier materials, which guarantees their exceptional quality. This, as a result, guarantees that they demonstrate enduring effectiveness and resilience when confronted with attrition and deterioration.
Energy-Efficient LED Technology: Efficient use of energy is achieved through the utilization of energy-saving LED technology in the creation of the Hakuna Matata Neon Sign. This technology provides vibrant illumination while consuming less power than traditional neon signs.
Easy Installation: Installation is made effortless with each sign's provision of pre-drilled holes and mounting accessories.
Safe and Environmentally Friendly: The safety of our neon signs for indoor use is paramount, and they have been designed to emit minimal heat and consume low voltage. Additionally, it should be noted that these particular items are devoid of any harmful substances and possess a commendable attribute of being ecologically sound.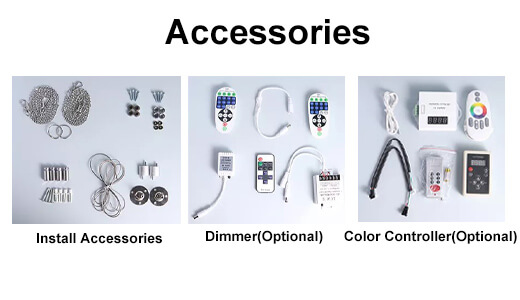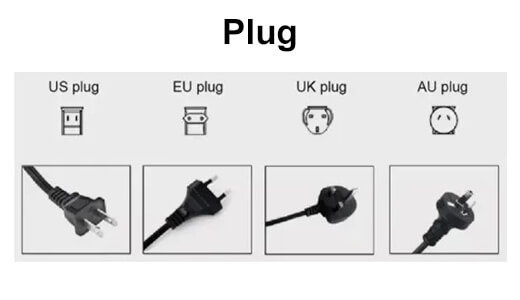 Why Buy This Product from BgNeon:
Unmatched Quality: At BgNeon, we take great pride in our unwavering commitment to delivering unparalleled quality products. Our Neon Sign, in particular, is meticulously crafted with an exceptional level of attention to detail. Furthermore, the aforementioned product is subjected to a series of meticulous quality assessments to ascertain that it conforms to the most elevated benchmarks of excellence.
Customization Options: We acknowledge the utmost significance of individualization and endeavor to provide our esteemed clients with an extensive array of tailoring alternatives. With BgNeon, you have the freedom to tailor your Neon Sign to your unique vision, making it a truly one-of-a-kind piece.
Competitive Pricing: At BgNeon, we firmly believe that offering competitive pricing need not come at the expense of product quality. Thus, we are wholly devoted to furnishing you with optimal worth for your monetary outlay.
Worldwide Shipping: We are thrilled to offer worldwide shipping for our neon signs, ensuring that the joy and magic of our Hakuna Matata Neon Sign can be experienced by everyone, regardless of their geographic location.


No Minimum Order Quantity


Strong Customization Capability

Fast Lead Time: 2-3 working days

100% On-Time S&E Guarantee



Q: How can one place an order for a personalized Hakuna Matata Sign?
A: The process of acquiring a customized neon sign is expeditious and effortless. One can simply access our custom workflow page and adhere to the guidelines provided therein. The customer has the liberty to choose specific requisites and tailor-made options, and our team of experts will offer guidance throughout the course.
Q: What sizes of neon signs are available for selection?
A: We proffer a variety of sizes for our neon signs, thereby allowing clients to opt for dimensions that optimally complement their space. Our options range from petite accent pieces to grandiose statement signs, thus catering to the diverse requirements of our clientele.
Q: Is it possible to utilize your neon signs for outdoor purposes?
A: This particular Neon Sign is exclusively designed for indoor use and is unsuitable for outdoor exposure. However, it is an exquisite addition to any indoor setting, be it bedrooms, living rooms, offices, or event spaces.
Conclusion
The procurement of the Hakuna Matata Neon Sign, which can be purchased at BgNeon, possesses the potential to augment and elevate one's surroundings. This LED neon sign embodies the blithe and carefree essence of the iconic expression, and has the capability to instill a sense of positivity and elation in any given ambiance. BgNeon, recognized for their steadfast commitment to delivering superior craftsmanship, extensive personalization options, competitive pricing, and worldwide delivery, is the optimal destination for individuals seeking exceptional and captivating neon signs. Allow the Hakuna Matata Neon Sign to illuminate your world and serve as a reminder to embrace life's adventures with an untroubled and lighthearted outlook.