Houston Neon Sign – Create a Stunning Visual Impact with Custom LED Neon Signs
— Custom LED Neon Sign for Houston Businesses and Individuals
Welcome to BgNeon, the preeminent purveyor of exceptional, customized LED neon signage in the Houston metropolitan region and its environs. Our forte is the fabrication of one-of-a-kind and captivating neon signs that are tailored to satisfy your precise requirements. Leveraging our extensive erudition and proficiency in the field, we have garnered a renown as authorities in producing visually arresting and long-lasting LED neon signs.
Quick Details
Material: LED Neon Tube
Base Board Material: 5mm transparent or black acrylic/metal base
Backboard Type: Square/cut by shape/ invisible Backboard
Neon Colors: Yellow, Orange, Red, Blue, Green, Pink, Purple, White, etc
Neon Tube: 6mm, 8mm, 10mm, 15mm (RGB)
Operate Voltage: 12V
Plug: US, UK, AU, EU Plug
Life Span: More than 50000 hours
Get In Touch With Us
Quick Details
Material: LED Neon Tube
Base Board Material: 5mm transparent or black acrylic/metal base
Backboard Type: Square/cut by shape/ invisible Backboard
Neon Colors: Yellow, Orange, Red, Blue, Green, Pink, Purple, White, etc
Neon Tube: 6mm, 8mm, 10mm, 15mm (RGB)
Operate Voltage: 12V
Plug: US, UK, AU, EU Plug
Life Span: More than 50000 hours
Houston Neon Sign Product Description
The Houston Neon Sign, which is currently obtainable for acquisition, is an authentic and remarkable masterpiece. Fabricated with LED neon, it provides a scarce chance to display an individual's commercial astuteness, characteristic personality, or extraordinary occasion with a charming manifestation of signage. The Houston Neon Sign represents the ultimate resolution for enterprising businesspeople aspiring to allure customers or perceptive individuals craving to enhance their interior design with a personal touch.
At BgNeon, we comprehend the significance of distinguishing oneself from the competition and establishing an enduring impact. Our Houston Neon Sign has been exclusively devised for this very purpose. Our cutting-edge production procedure coupled with meticulous attention to detail enables us to fabricate magnificent LED neon signs that captivate attention and make a profound statement.
Product Features:
Customizable Design: Our organization provides a comprehensive selection of customization alternatives that facilitate the construction of a distinctive Houston Neon Sign, expertly representing your exclusive style and message. A wide range of chromatic hues, typographical styles, dimensions, and configurations are at one's disposal to fabricate signage that effectively communicates the essence of one's trademark or individuality.
Premium-Quality Materials: The LED neon signs proffered by us have been meticulously fashioned with an elevated degree of preciseness and attentiveness to detail. In the pursuit of this endeavor, we have exclusively employed materials of exceptional quality to guarantee unparalleled durability and longevity. The fabrication of the neon tubes necessitated adroit artisanship employing extraordinary shatter-resistant acrylic material, whereas the LED lights demonstrate noteworthy energy-saving traits and a remarkably extended longevity.
Easy Installation: Our Houston Neon Signs have been meticulously crafted to facilitate convenient and effortless installation. The installation process has been streamlined to ensure that it is devoid of any hassle. To this end, all the requisite accessories, including mounting hardware and crystal clear installation instructions, have been thoughtfully included. With these indispensable components at your disposal, you can easily and expeditiously display your sign with minimal effort.
Energy-Efficient and Safe: The LED neon signs proffered by us are characterized by their remarkable attributes of energy efficiency and safety. Compared to traditional neon signs, they consume conspicuously lesser energy, thus emerging as an environmentally sustainable substitute. Moreover, the indications produce negligible thermal energy, guaranteeing dependable performance and reducing the likelihood of any untoward occurrences or perilous circumstances.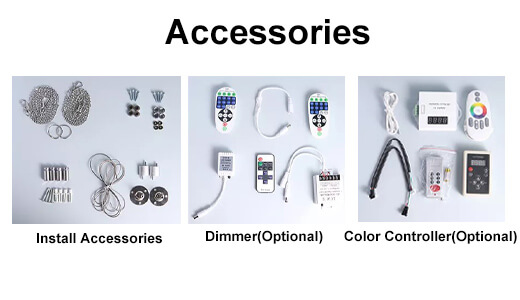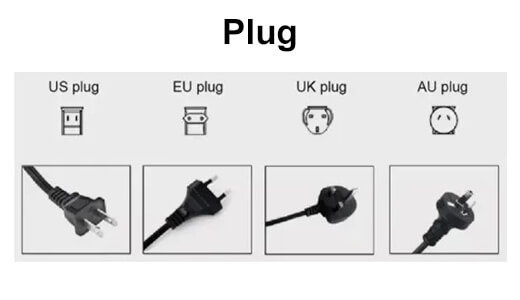 Why Buy This Product from BgNeon:
Expert Craftsmanship: As a preeminent producer of neon signs, we take great satisfaction in our adept artistry and meticulousness. Our proficient cadre of skilled craftsmen and designers collaborate intimately with you to guarantee that your Houston Neon Sign surpasses your anticipations.
Customization and Personalization: Our fundamental belief in the efficacy of customization is unwavering. By selecting BgNeon, you are not merely procuring a neon sign, but rather a one-of-a-kind masterpiece that encapsulates your very own vision. We commit ourselves to exceed expectations in order to actualize your ideas.
Superlative Customer Service: Our highest objective is to guarantee your contentment. Commencing from your initial interaction with us until the receipt of your Houston Neon Sign, our committed customer service team remains available to aid you through every phase. Our endeavor is to furnish extraordinary service and secure a seamless and gratifying experience for you.
Global Shipping: Irrespective of one's geographical situation, whether situated in Houston, Texas or any other locale across the globe, our corporation provides international shipping facilities. Our high-end LED neon signs can be seamlessly delivered to your doorstep, regardless of your whereabouts.


No Minimum Order Quantity


Strong Customization Capability

Fast Lead Time: 2-3 working days

100% On-Time S&E Guarantee



Q1. What is the typical duration for producing a personalized Houston Neon Sign?
A1. The production duration for a customized Houston Neon Sign usually varies from 2 to 4 weeks, taking into account the intricacy of the design and our present production timetable. Our aim is to provide your sign in a timely manner while ensuring uncompromised quality.
Q2. Can I see a preview of my custom design before placing an order?
A2. Indubitably! We take immense pleasure in proffering digital design proofs of your bespoke Houston Neon Sign afore its fabrication. This provides you with the opportunity to envisage the ultimate manifestation of your sign and effectuate any indispensable alterations or modifications.
Q3. Can LED neon signs be utilized for outdoor purposes?
A3. Affirmative, our LED neon signs have been developed to cater to both indoor and outdoor utilization. They exhibit the innate capacity to endure a wide range of environmental circumstances and demonstrate remarkable resistance to inclement weather. Nonetheless, we suggest conversing with our team regarding your specific requirements to ensure the suitability of the sign for your intended purpose.
Conclusion
When contemplating the incorporation of bespoke LED neon signage in Houston, BgNeon stands as an unwavering choice. Our neon signs hail from Houston and offer unmatched opportunities for personalization, unparalleled top-notch quality, and exceptional customer service. Opting for an aesthetically pleasing LED neon sign from BgNeon can set an individual apart from the masses and leave an indelible impression. We extend a heartfelt invitation for you to make contact with us without delay, to explore the depths of your ingenuity and allow us to manifest them into reality.