Custom Lollipop Neon Sign | BgNeon – Personalize Your Space with Vibrant Neon Art
— Add a Sweet Touch to Your Décor with a Custom Lollipop Neon Sign
BgNeon, a distinguished Chinese manufacturer specializing in personalized LED neon signs, extends a warm welcome. Should you desire to embellish your surroundings with a distinctive and captivating touch, our custom Lollipop Neon Signs are an exquisite choice. Deliberately designed to instill a delightful and playful atmosphere, our neon signs are meticulously crafted with precision and diligence, affording you the opportunity to manifest your unique expression and leave a lasting impression. With our global shipping and direct sales, BgNeon provides easy access for customers worldwide to relish in our superlative LED neon signs.
Quick Details
Material: LED Neon Tube
Base Board Material: 5mm transparent or black acrylic/metal base
Backboard Type: Square/cut by shape/ invisible Backboard
Neon Colors: Yellow, Orange, Red, Blue, Green, Pink, Purple, White, etc
Neon Tube: 6mm, 8mm, 10mm, 15mm (RGB)
Operate Voltage: 12V
Plug: US, UK, AU, EU Plug
Life Span: More than 50000 hours
Get In Touch With Us
Quick Details
Material: LED Neon Tube
Base Board Material: 5mm transparent or black acrylic/metal base
Backboard Type: Square/cut by shape/ invisible Backboard
Neon Colors: Yellow, Orange, Red, Blue, Green, Pink, Purple, White, etc
Neon Tube: 6mm, 8mm, 10mm, 15mm (RGB)
Operate Voltage: 12V
Plug: US, UK, AU, EU Plug
Life Span: More than 50000 hours
Lollipop Neon Sign Product Description
A Lollipop Neon Sign serves as an enchanting decorative item that adds a charming burst of color and personality to any environment. Our personalized Lollipop Neon Signs are fabricated using supple LED neon tubing that replicates the iconic structure of lollipops, complete with lively hues and a mesmerizing radiance. Each sign is exclusively created according to your specific requirements, affording you the opportunity to select your preferred size, color scheme, and optional customization.
Our Lollipop Neon Signs have been meticulously crafted with utmost care and precision. With the aid of innovative LED technology, we have successfully produced neon signs that effectively embody the very essence of lollipops, thereby evoking a deep sense of nostalgia and joy in any space they grace. The neon tubing we employ is both resilient and flexible, guaranteeing that each sign we manufacture has an extended lifespan. Whether you intend to enhance the ambiance of your home, office, retail environment, or a special event venue, our Lollipop Neon Signs would be an impeccable addition.
Product Features:
The aim of the Lollipop Neon Sign's customization attribute is to furnish the consumer with a personalized encounter whereby they have the option to choose the most suitable size and color blend that caters to their individual preference and fashion.

Notably, our LED neon signs have been thoughtfully crafted to prioritize energy efficiency. This guarantees that they offer enduring brightness while minimizing power consumption.

To facilitate easy installation, each neon sign is equipped with pre-drilled holes and mounting accessories, streamlining the process for the customer.

LED neon signs provide considerable safety advantages when compared to conventional glass neon signs. This can be primarily ascribed to the fact that LED signage functions at a lower temperature and does not contain perilous gases.

It is noteworthy to acknowledge that the construction of our neon signs is intended with a focus on endurance, ensuring the sustained emission of luminosity from the Lollipop Neon Sign for a considerable duration.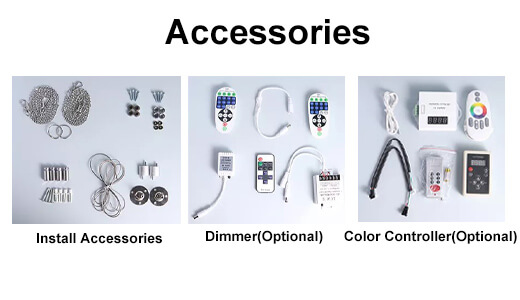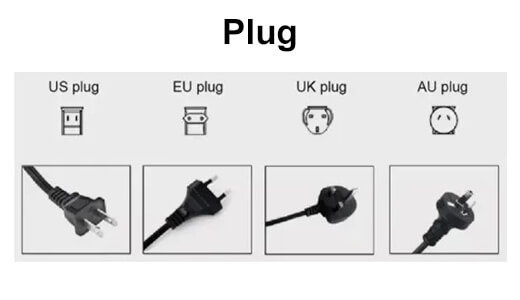 Why Buy This Product from BgNeon:
Superior Quality: At BgNeon, we take great pride in the delivery of exceptional quality products. Our Lollipop Neon Signs are subject to strict quality control measures to guarantee compliance with our elevated standards.
Customization Options: Diverse options for customization are at the disposal of our esteemed clientele, enabling them to meticulously fashion a Lollipop Neon Sign that embodies their individualistic perspective.
Global Shipping: Our company provides worldwide shipping solutions, allowing individuals from various parts of the world to relish the delight of possessing our renowned Lollipop Neon Signs.
Competitive Pricing: Our objective is to formulate a pricing approach that cultivates a spirit of competitiveness while concurrently upholding the utmost benchmarks of quality. This endeavor will guarantee that our neon signs yield a remarkable return on investment, thereby providing exceptional value.
Excellent Customer Service: Our dedicated group of customer service experts is prepared to offer unparalleled aid to you during the entirety of your purchasing expedition, thereby guaranteeing a seamless and exceedingly delightful encounter.


No Minimum Order Quantity


Strong Customization Capability

Fast Lead Time: 2-3 working days

100% On-Time S&E Guarantee



Q1. Could you provide information on the anticipated timeframe for acquiring a personalized Lollipop Neon Sign?
A1. The customary duration of time necessary for the production of a bespoke Lollipop Neon Sign commonly fluctuates between two to three business days. However, the timing of the delivery is contingent on your specific geographical location.
Q2. Might I humbly seek information regarding the feasibility of soliciting a particular amalgamation of hues for my Lollipop Neon Sign?
A2. Absolutely! Our assortment boasts an extensive range of chromatic options, and you are cordially invited to delineate your preferred color combination whilst placing your order.
Q3. Might I respectfully request information regarding the provision of installation hardware to accompany the neon sign?
A3. Indeed, we can confirm that every Lollipop Neon Sign is provided with pre-drilled apertures and mounting accessories, thereby facilitating the effortless installation of the sign.
Q4. Is it deemed secure to employ neon signs?
A4. It is, in fact, considered safe to use the LED neon signs that we provide, given that they release minimal heat and do not contain any perilous gases.
Conclusion
Acquisition of a personalized Lollipop Neon Sign from BgNeon can facilitate the elevation of the ambiance of one's vicinity, imbuing it with vivacity and playfulness. The creation process of our neon signs is characterized by meticulous precision and attentiveness, which culminates in outstanding quality and an extensive range of customization options. The ability for individuals to create an authentic and unparalleled masterpiece is made possible through the utilization of BgNeon. BgNeon serves as the preeminent source for stimulating LED neon signs, boasting worldwide shipment, advantageous pricing, and exemplary customer care. It is highly advisable for individuals to promptly place an order for their own customized Lollipop Neon Sign, in order to imbue their surroundings with an element of enchanting charm.