Add a Sweet Touch to Your Space with a Peach Neon Sign
— Embrace Delicate Elegance with Our Custom Peach Neon Sign
Welcome to BgNeon, the provider of exceptional and customized LED neon signs that can be relied upon. With utmost eagerness, we present our captivating "Peach Neon Sign," designed to enhance the elegance of your dwelling. The neon sign's soft and alluring luminosity effortlessly captures the magnificence of a peach, creating an enchanting focal point that elevates the charm of any environment with its charisma.
Quick Details
Material: LED Neon Tube
Base Board Material: 5mm transparent or black acrylic/metal base
Backboard Type: Square/cut by shape/ invisible Backboard
Neon Colors: Yellow, Orange, Red, Blue, Green, Pink, Purple, White, etc
Neon Tube: 6mm, 8mm, 10mm, 15mm (RGB)
Operate Voltage: 12V
Plug: US, UK, AU, EU Plug
Life Span: More than 50000 hours
Get In Touch With Us
Quick Details
Material: LED Neon Tube
Base Board Material: 5mm transparent or black acrylic/metal base
Backboard Type: Square/cut by shape/ invisible Backboard
Neon Colors: Yellow, Orange, Red, Blue, Green, Pink, Purple, White, etc
Neon Tube: 6mm, 8mm, 10mm, 15mm (RGB)
Operate Voltage: 12V
Plug: US, UK, AU, EU Plug
Life Span: More than 50000 hours
Peach Neon Sign Product Description
The Peach Neon Sign represents an exemplary instance of a carefully designed and manually assembled LED neon sign that magnificently showcases the captivating appeal of a peach. The mellifluous and enchanting tonalities adeptly replicate the succulence of a ripened peach, thus rendering it a perfect addition to abodes, coffee shops, upscale establishments, and any other environment that seeks to fuse refinement and natural splendor.
The Peach Neon Sign epitomizes the essential attributes of delectability and inherent charm. Its timeless allure, stemming from its neon lights, seamlessly blends with advanced LED technology, ensuring both energy efficiency and longevity. With meticulous attention to detail, it boasts a top-tier acrylic backing and state-of-the-art LED neon tubes that emit a soft, enticing luminosity.
Product Features:
Customization Options: The provision of a Peach Neon Sign by our establishment is accompanied by the provision of customization options in accordance with your individual proclivities. Our organization possesses the ability to adapt the sign's dimensions, incorporate supplementary textual elements, and modify chromatic variations to meet your precise requirements. Our dedication to manifesting your imaginative concept is unwavering.

Superior Craftsmanship: Our skilled artisans meticulously produce every neon sign manually, ensuring that it achieves outstanding quality and meticulous attention to detail. We take immense pride in our artistry and conscientiously strive towards producing a product that epitomizes the utmost standards.

Energy Efficiency: Our neon signs are outfitted with state-of-the-art LED technology that minimizes power usage while retaining a mesmerizing radiance. Our steadfast dedication is focused on delivering a product that encompasses both energy efficiency and aesthetic appeal.

Easy Installation: The Peach Neon Sign is accompanied by pre-drilled apertures and a comprehensive mounting kit, thereby simplifying and streamlining the installation procedure. It can be effortlessly suspended on any wall or exhibited on a tabletop, thereby offering a considerable degree of versatility and flexibility with regard to its display location.

Long Lifespan: The Peach Neon Sign utilizes LED neon tubes with a lifespan exceeding 50,000 hours, thereby guaranteeing prolonged enjoyment of the sign. A steadfast dedication to providing unrivaled levels of resilience and sustainability has been firmly established.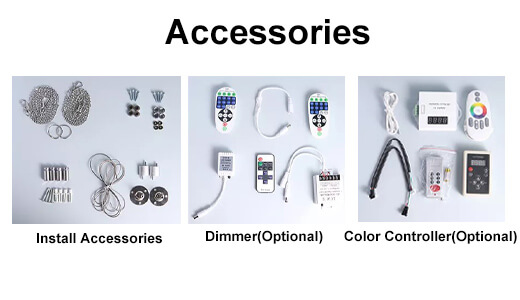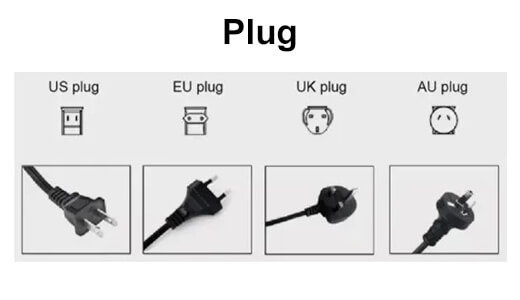 Why Buy This Product from BgNeon:
Unmatched Quality: BgNeon displays an unwavering commitment to furnishing its patrons with products of unparalleled quality. The Peach Neon Sign produced by BgNeon is subjected to a series of stringent quality control measures, thereby ensuring that it meets and even exceeds the highest standards prevalent in the industry.

Customization Expertise: At BgNeon, there exists a diverse spectrum of customization alternatives. Such alternatives provide the opportunity to fashion a distinctive and individualized Neon Sign, intricately customized to conform to your particular fashion and spatial preferences.

Global Reach: BgNeon's expansive global presence is evidenced by its vast reach, providing shipping services to clients from all corners of the globe. This guarantees that our merchandise is accessible and enjoyed regardless of your location.

Outstanding Customer Support: BgNeon boasts of its exemplary customer support services. Our committed group of customer support agents is accessible 24/7 to aid you in every facet of the order placement procedure. Our foremost aim is to offer unmatched customer service, and we work diligently to guarantee a smooth and unbroken encounter for our patrons.


No Minimum Order Quantity


Strong Customization Capability

Fast Lead Time: 2-3 working days

100% On-Time S&E Guarantee



Q: May I request an alternative size for this Neon Sign?
A: Certainly! We provide a range of size alternatives for our neon signs. Simply reach out to our customer support team with your specifications, and we will furnish you with a bespoke quotation.
Q: Is it possible to modify the colors of the Neon Sign?
A: Indeed, our color customization options permit you to choose from a diverse selection of neon tube hues, empowering you to create a Peach Neon Sign that flawlessly complements your aesthetic.
Q: May this Neon Sign be utilized in an outdoor setting?
A: Our neon signs have been intentionally created for employment within an indoor environment. If an outdoor sign is what you require, please contact our team, and we can engage in a discussion regarding the feasible options.
Q: What is the expected duration for shipping?
A: The length of time for shipping may be subject to variation depending on your geographical location. Upon completion of your order, we will furnish you with a projected delivery time frame that corresponds with your destination.
Conclusion
Indulge in sophistication and pleasantness with the Peach Neon Sign presented by BgNeon. Immerse yourself in the enthralling radiance of this meticulously crafted LED neon sign, thoughtfully fashioned to add a touch of innate magnificence to your environment. BgNeon, with its personalized options, exceptional expertise, extensive global delivery, and committed customer assistance, is the reliable source for top-notch neon signs. Illuminate your surroundings with the fragile charm of the Peach Neon Sign. Place your order today and allow the appeal of a fully grown peach to suffuse your world.