Love Is In The Air Neon Sign – Create a Romantic Atmosphere
— Custom-Made Love Is In The Air LED Neon Sign for Expressing Your Love
Welcome to BgNeon, the preeminent manufacturer of LED neon signs in China. Our specialty is in the creation of bespoke LED neon signs that radiate warmth and affection. Our expertise in the craft of neon sign fabrication and our resolute commitment to meeting customer needs have afforded us the opportunity to cater to a global clientele, delivering superlative LED neon signs of the utmost excellence. Experience the beauty of love through our mesmerizing "Love Is In The Air Neon Sign".
Quick Details
Material: LED Neon Tube
Base Board Material: 5mm transparent or black acrylic/metal base
Backboard Type: Square/cut by shape/ invisible Backboard
Neon Colors: Yellow, Orange, Red, Blue, Green, Pink, Purple, White, etc
Neon Tube: 6mm, 8mm, 10mm, 15mm (RGB)
Operate Voltage: 12V
Plug: US, UK, AU, EU Plug
Life Span: More than 50000 hours
Get In Touch With Us
Quick Details
Material: LED Neon Tube
Base Board Material: 5mm transparent or black acrylic/metal base
Backboard Type: Square/cut by shape/ invisible Backboard
Neon Colors: Yellow, Orange, Red, Blue, Green, Pink, Purple, White, etc
Neon Tube: 6mm, 8mm, 10mm, 15mm (RGB)
Operate Voltage: 12V
Plug: US, UK, AU, EU Plug
Life Span: More than 50000 hours
Love Is In The Air Neon Sign Product Description
The "Airborne Love Neon Sign" exudes a remarkably crafted and exquisite representation of ardor and affection. The design of this sign is characterized by painstaking meticulousness, with attention paid to every detail. This customized symbol serves as a perfect encapsulation of the very essence of love, while at the same time adding an extra dose of sophistication to any space. Whether one's aim is to dazzle their significant other, enhance their nuptial venue, or curate a cozy and welcoming ambiance in one's abode, this neon sign proves to be an exceptional option for articulating and expressing their innermost feelings.
At BgNeon, we comprehend the significance of personalized embellishments. Our proficient artisans will establish a close working rapport with you to actualize your idea. The neon sign "Love Is In The Air" is amenable to customization in line with your preferences, encompassing the choice of font, hue, dimensions, and design elements. Whether you gravitate towards a timeless cursive script or a contemporary block lettering style, our guarantee is that your neon sign will manifest your distinctive taste and encapsulate the sentiment you desire to express.
Product Features:
Premium Quality: Our resplendent LED neon signages are meticulously fashioned with the utmost care and attention, radiating an unrivaled standard of magnificence that assures durability and endurance. These extraordinary symbols possess the remarkable ability to endure the harsh effects of external elements, including but not limited to, the unpredictable forces of nature, the strains of physical impact, and the relentless exposure to UV rays. With their inherent flexibility and adaptability, they inherently embody the quintessential solution for deployment in any given setting, be it an indoor or outdoor locale.
Energy-Efficient: The implementation of LED technology in our neon signs results in a superior level of energy efficiency when compared to traditional neon signs. This attribute renders them to be environmentally conscientious and financially advantageous.
Easy Installation: Experience the effortless installation of our neon signs that is bound to leave a lasting impression. With impeccably clear instructions and all essential mounting equipment, you'll effortlessly glide through the process and have your sign radiating like a celestial body in a jiffy.
Dimmable and Safe: The LED neon signs that we offer possess a distinct ability to adjust luminosity, thereby allowing the user to tailor the ambiance in accordance with their individual inclinations. Moreover, these devices exhibit an outstanding attribute of generating a negligible quantity of thermal radiation, thereby guaranteeing their appropriateness for implementation in residential environments where there are children and animals, all the while upholding their safety.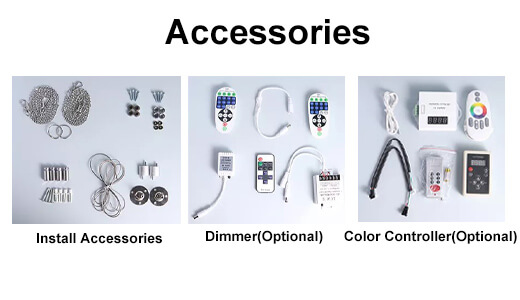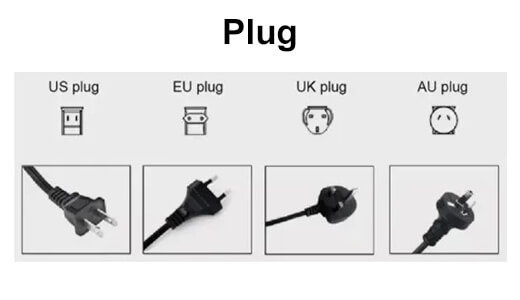 Why Buy This Product from BgNeon:
Customization Options: At our establishment, we place great emphasis on the concept of customization, and we take great satisfaction in the creation of exclusive neon signs that cater to your specific preferences. Our team of experts will collaborate closely with you to guarantee that your sign serves as an accurate representation of your ardent affection.
Exceptional Artistry: Our skilled craftsmen, with extensive industry experience, have achieved mastery in their field. Their meticulous attention to every aspect of their work ensures the creation of visually striking neon signs of outstanding quality.
Worldwide Shipping: We offer dependable and effective shipping amenities to our clients across the globe. Regardless of your geographical location, your "Love Is In The Air Neon Sign" will be delivered to your doorstep in impeccable condition.
Excellent Customer Service: At BgNeon, customer satisfaction is considered a top priority. Our dedicated team of support personnel is readily available to offer aid throughout the entirety of the process, commencing from the design phase and culminating in the delivery stage, thereby guaranteeing a smooth and enjoyable experience.


No Minimum Order Quantity


Strong Customization Capability

Fast Lead Time: 2-3 working days

100% On-Time S&E Guarantee



Q: Is it feasible to customize the "Love Is In The Air Neon Sign" to suit one's individual preferences?
A: Without a doubt! We present an extensive spectrum of alternatives for individualization, encompassing diverse typography alternatives, color preferences, size assortments, and design constituents. Our crew will collaborate closely with you to devise an unparalleled neon sign that flawlessly embodies your concept.
Q: Can the signs be utilized outdoors?
A: Certainly, our LED neon signs are specifically engineered to endure diverse atmospheric circumstances. The objects in question exhibit a notable aptitude for withstanding impact and ultraviolet radiation, rendering them viable for utilization in both interior and exterior settings without posing any safety concerns.
Q: Might I seek elucidation regarding the modus operandi of the neon emblem's placement?
A: Be assured that every neon emblem comes with all-encompassing and user-friendly guidelines for installation, along with the requisite mounting apparatus. You will be able to radiate your emblem with aplomb and timeliness. In the event that you necessitate further clarification, our devoted customer assistance squad is at your disposal to lend a helping hand.
Q: Is there a way for me to exert my influence on the radiance of the neon signage?
A: Without a doubt! Our state-of-the-art LED neon signs possess the ability to be subdued, granting you the power to curate the ideal atmosphere. You have the liberty to effortlessly fine-tune the brightness to your liking.
Conclusion
Indicate your affection in a distinctive and visually stunning manner through the utilization of the "Love Is In The Air Neon Sign" provided by BgNeon. Our personalized LED neon signs are meticulously fashioned with exceptional attention and precision, enabling you to customize every aspect of your sign. Possessing exceptional quality, energy efficiency, and simplistic installation, our neon signs are the optimal selection for establishing a romantic ambiance. Select BgNeon for an unparalleled degree of expertise, international shipping, and exceptional customer care. Illuminate the depth of your love with our captivating LED neon signs.