Melting Heart Neon Sign
— Light Up Your Love with a Custom Melting Heart Neon Sign
Introducing the Melting Heart Neon Sign, an exquisite masterpiece that flawlessly embodies the fundamental essence of affection in an unprecedented and aesthetically captivating manner. This LED neon sign has been meticulously fashioned with utmost accuracy and meticulousness, thereby endowing any setting with an aura of closeness and fervor, thereby rendering it as the ideal embellishment for your domicile, enterprise, or exclusive function. At BgNeon, we take great pride in our scrupulous attention to detail and fastidious artistry, ensuring that each and every neon sign is fashioned to the highest standards of quality. Our troupe of highly skilled craftsmen work closely with you to conceive a uniquely exceptional opus that reflects your individual and distinctive style.
Quick Details
Material: LED Neon Tube
Base Board Material: 5mm transparent or black acrylic/metal base
Backboard Type: Square/cut by shape/ invisible Backboard
Neon Colors: Yellow, Orange, Red, Blue, Green, Pink, Purple, White, etc
Neon Tube: 6mm, 8mm, 10mm, 15mm (RGB)
Operate Voltage: 12V
Plug: US, UK, AU, EU Plug
Life Span: More than 50000 hours
Get In Touch With Us
Quick Details
Material: LED Neon Tube
Base Board Material: 5mm transparent or black acrylic/metal base
Backboard Type: Square/cut by shape/ invisible Backboard
Neon Colors: Yellow, Orange, Red, Blue, Green, Pink, Purple, White, etc
Neon Tube: 6mm, 8mm, 10mm, 15mm (RGB)
Operate Voltage: 12V
Plug: US, UK, AU, EU Plug
Life Span: More than 50000 hours
Melt Heart Neon Sign Product Description
The Melt Heart neon sign constitutes a fitting augmentation for any living space wherein individuals seek to adorn their surroundings. This neon sign is certain to instill a romantic ambiance whilst simultaneously revitalizing a dull and unwelcoming locale. Not only does it serve as an ideal nightlight for a juvenile's quarters, but it also functions as a captivating decorative piece that elicits a heartening sensation each time it is observed.
Our Melting Heart Neon Sign constitutes a captivating work of LED art, depicting a heart that is gently dissolving into a radiant pool of light. This exquisite masterpiece is the product of meticulously crafted flexible LED silicone tubes that not only provide a mesmerizing visual display but also guarantee durability, robustness, and minimal energy consumption. Moreover, the sign is firmly affixed to a sturdy acrylic background, allowing for effortless installation and flexible display in a variety of settings. This, in turn, renders it significantly more reliable and impervious than its traditional glass neon lights counterparts.
This cost-effective wall decoration exhibits a vivid array of hues and imbues a serene and amorous ambiance to any lackluster setting. Moreover, it is a fitting present for any event and serves as an ornamentation for birthday celebrations, commemorations, photo sessions, and various other gatherings.
Undoubtedly, our Melt Heart neon sign is the perfect choice for those in search of an affordable, durable, and secure neon light.
Product Features:
Experience pleasure by employing your imaginative faculties: indulge in the selection of colors, sizes, and fonts to craft a bespoke Neon Sign of Melting Hearts that is a true reflection of your individual predilections and aesthetic preferences.

Energy-efficient LED Neon Lights: Our LED neon signs possess a notable attribute of energy efficiency, as opposed to conventional neon signs. Therefore, it is evident that they demonstrate a characteristic of being economically viable and environmentally sustainable.

Long-lasting Durability: Crafted utilizing superior quality materials, the Melting Heart Neon Sign boasts of long-lasting durability, thereby ensuring prolonged delight and aesthetic appeal for several years to come.

Easy Installation: The Melting Heart Neon Sign is furnished with perforations that have been pre-drilled and a kit for installation, thereby facilitating a facile and uncomplicated installation process. This characteristic confers upon the user the convenience of positioning and exhibiting the sign at any desired site.

Safe and Reliable: Our LED neon signs have been meticulously crafted with safety at the forefront of our priorities. Our designs have been developed to operate with low-voltage and boast a built-in heat sink that efficiently mitigates overheating. This guarantees optimal reliability and safety for our products.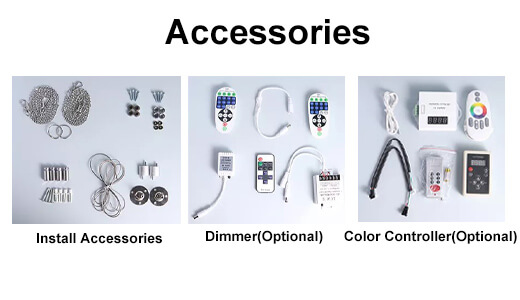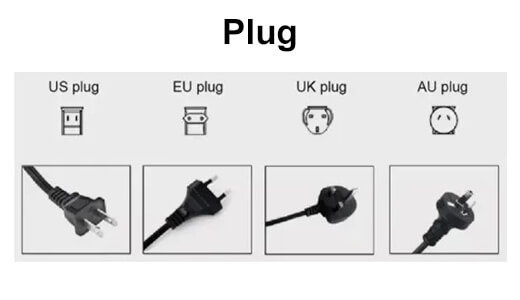 At BgNeon, we take great pride in our unwavering dedication to ensuring customer satisfaction, producing workmanship of the highest caliber, and offering pricing that is highly competitive within the market. Should you elect to procure your Melting Heart Neon Sign from our establishment, you can anticipate an experience that includes:
Expert Craftsmanship: Our proficient craftsmen possess extensive expertise in the creation of top-notch LED neon signs, thereby guaranteeing the meticulousness and attentiveness of your Melting Heart Neon Sign.

Superior Customer Service: Our devoted team remains constantly available to provide assistance with any queries or apprehensions, thereby guaranteeing a smooth and pleasurable shopping encounter that exemplifies superior customer service.

Fast and Secure Shipping: We utilize dependable and safeguarded shipping techniques to transport our products globally, with the objective of ensuring the secure arrival of your Melting Heart Neon Sign in impeccable condition. The expeditiousness of our shipping services is also guaranteed.

1-Year Warranty: We uphold the high standards of our merchandise and provide a one-year warranty for our LED neon signs, thereby affording you a sense of security in your purchase.


No Minimum Order Quantity


Strong Customization Capability

Fast Lead Time: 2-3 working days

100% On-Time S&E Guarantee



Q: Is it possible to personalize the dimensions and hues of my Neon Sign with a Melting Heart motif?
A: Undoubtedly! We proffer a myriad of customization alternatives, comprising of diverse dimensions, hues, and designs, to craft a unique and exclusive masterpiece that impeccably corresponds to your preferences.
Q: What is the duration required for the creation and shipment of my personalized Neon Sign?
A: The production timeframe for bespoke neon sign orders usually extends to 2-3 working days, whereas the delivery duration fluctuates depending on your geographical placement. Our chief objective is to guarantee the expeditious transportation of your neon sign without any concessions on its excellence.
Q: Can the Neon Sign be used outdoors?
A: Indeed, our LED neon signs are engineered to be applicable in both indoor and outdoor settings. Nevertheless, it is advisable to shield your sign from direct exposure to sunlight and inclement weather to guarantee its durability.
Q: May I inquire as to the process of installing my Neon Sign?
A: Rest assured that every sign is accompanied by a comprehensive installation kit and meticulous instructions, facilitating a seamless and stress-free installation experience.
Conclusion
The acquisition of the Melting Heart Neon Sign can impart a captivating and romantic effect to any space owing to its unique design and warm glow. When availing the services of BgNeon, one can rest assured of the high quality and durability of the custom-made LED neon sign. For any queries or assistance in creating the perfect Melting Heart Neon Sign, do not hesitate to contact our team. Kindly illumine your love today with BgNeon.