Make Your Special Moment Shine with the "She Said Yes Neon Sign"
— Personalized She Said Yes LED Neon Sign for Cherishing Memorable Moments
Welcome to BgNeon, the preeminent venue for customized LED neon signage. Our establishment boasts a profound sense of accomplishment in fabricating incomparable and exceptional neon signs that augment your extraordinary events with a degree of radiance. Irrespective of whether you are celebrating a proposal, engagement, or any other noteworthy milestone, our distinctive "She Said Yes Neon Sign" is guaranteed to seize and perpetuate those exquisite reminiscences for perpetuity.
Quick Details
Material: LED Neon Tube
Base Board Material: 5mm transparent or black acrylic/metal base
Backboard Type: Square/cut by shape/ invisible Backboard
Neon Colors: Yellow, Orange, Red, Blue, Green, Pink, Purple, White, etc
Neon Tube: 6mm, 8mm, 10mm, 15mm (RGB)
Operate Voltage: 12V
Plug: US, UK, AU, EU Plug
Life Span: More than 50000 hours
Get In Touch With Us
Quick Details
Material: LED Neon Tube
Base Board Material: 5mm transparent or black acrylic/metal base
Backboard Type: Square/cut by shape/ invisible Backboard
Neon Colors: Yellow, Orange, Red, Blue, Green, Pink, Purple, White, etc
Neon Tube: 6mm, 8mm, 10mm, 15mm (RGB)
Operate Voltage: 12V
Plug: US, UK, AU, EU Plug
Life Span: More than 50000 hours
She Said Yes Neon Sign Product Description
The "She Said Yes Neon Sign" is a meticulously crafted LED neon sign, uniquely designed to honor engagement occasions. Our signs are expertly fashioned with premium materials, emanating a charming and captivating radiance that emanates elegance and amour. Every sign is custom-tailored to your preferences, guaranteeing a singular masterpiece that flawlessly mirrors your individual flair while capturing the spellbinding essence of your momentous event.
Our "She Said Yes Neon Sign" provides an exceptional means to commemorate and communicate the elation of your engagement. The sign showcases the captivating phrase "She Said Yes" in an exquisite cursive font, enhanced by resplendent LED neon lighting. You have the autonomy to elect the hue, dimensions, and even the configuration of the sign, affording you the opportunity to craft a truly unique centerpiece that evokes your romantic narrative.
Product Features:
Personalized Design: The fabrication of a neon sign bearing the inscription "She Said Yes" possesses the inherent capacity to be personalized in congruence with the predilections and artistic perceptions of the specific individual, ultimately resulting in an unparalleled and bespoke work of art.

High-Quality Craftsmanship: Each sign is meticulously fabricated with a superior level of workmanship utilizing only the finest materials, thus guaranteeing both extraordinary resilience and longevity.

Energy-Efficient LEDs: Our neon signs incorporate avant-garde LED technologies, harnessing their capacity not only to conserve energy but also to enhance their visually captivating allure. This engenders a harmonious equilibrium between utilitarianism and refinement, which is unequivocally certain to elicit a profound sense of admiration.

Easy Installation: The seamless integration of the signage can be attributed to its feather-like construction and integration of mounting accessories, thus facilitating its positioning in the designated area.

Versatile Placement Options: The alluring signage presents an expansive array of placement alternatives that can be employed to attain the utmost exceptional ambiance for your celebrations. The assortment comprises of dangling the sign on walls, exhibiting it on shelves, or mounting it on a sturdy support.

Remote Control Option: The prospect of improving the distant regulator presents a remarkable chance to facilitate a smooth and uninterrupted administration of the luminosity and brilliance configurations of an individual's neon emblem.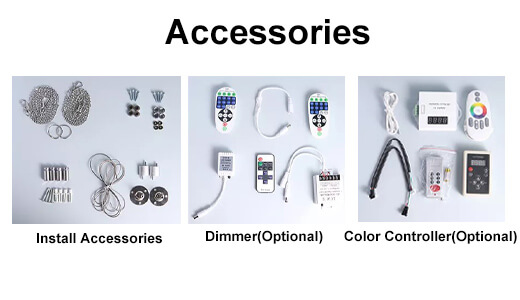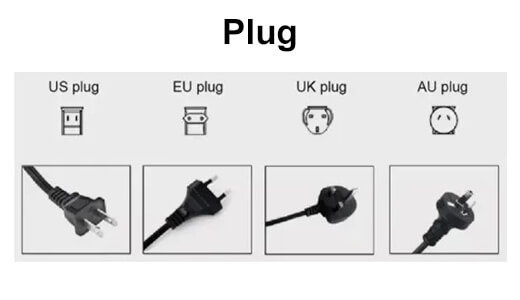 Why Buy This Product from BgNeon:
Unmatched Quality: Our unwavering dedication to achieving the highest standards of quality is reflected in the production of each "She Said Yes Neon Sign", which is meticulously crafted to perfection. This ensures that the end product exceeds all expectations and leaves a lasting impression.

Customization Options: At BgNeon, we provide a variety of customization alternatives that enable you to modify your signage to meet your individual preferences, thus producing a genuinely personalized and exceptional commemoration of your love narrative. This encapsulates the quintessence of your engagement in a fashion that is both genuine and significant.

Worldwide Shipping: Our establishment takes immense pride in delivering unparalleled customer service. Our team of committed professionals is readily accessible to address any inquiries, thereby guaranteeing a smooth and pleasurable shopping encounter.

Exceptional Customer Service: Our dedicated team of experts is at your disposal to offer aid with any inquiries, guaranteeing a seamless and enjoyable shopping experience characterized by exceptional customer service.

Competitive Pricing: BgNeon's capacity to offer competitive pricing is evidence of our dedication to upholding elevated levels of quality and sophistication for our LED neon signs, therefore establishing us as a prime selection for customers who are conscientious of their expenses.


No Minimum Order Quantity


Strong Customization Capability

Fast Lead Time: 2-3 working days

100% On-Time S&E Guarantee



Q: Can the hue of the "She Said Yes Neon Sign" be customized to suit individual preferences?
A: Without a doubt, customization of the "She Said Yes Neon Sign" is possible to align with personal preferences. Our assortment provides an extensive spectrum of chromatic alternatives, curated to satisfy your distinctive fashion sense and inclinations. All that is required is to specify your hue preference while undergoing the customization procedure.
Q: What is the expected time frame for order delivery?
A: Upon confirmation of your order, our team will commence the fabrication of your bespoke "She Said Yes Neon Sign". Typically, the production process spans between 48 to 72 business hours, while the shipping duration is subject to your geographical location.
Q: Can the sign be utilized in an outdoor setting?
A: The LED neon signs provided by our company are specifically fashioned for indoor environments. Nevertheless, we do present alternatives for outdoor signage upon request. We urge you to contact our customer service team to obtain further details.
Q: Is it feasible to procure a substitute expression or blueprint for my engagement placard?
A: We are delighted to offer our services in addressing your distinct inquiries regarding the practicability of a substitute expression or blueprint for your engagement signage. We urge you to expeditiously contact our team, as we are enthusiastic about participating in a cooperative discourse with you concerning your customized adjustment requisites.
Conclusion
Celebrate the jubilant amalgamation of your hearts and memorialize this noteworthy occasion with our mesmerizing "She Said Yes Neon Sign". This one-of-a-kind illuminated sign has been fastidiously fashioned with unrivaled precision and an exuberant emotion, guaranteeing a delightful ambiance for your momentous day. BgNeon is dedicated to providing high-quality products, personalized options, and unwavering customer assistance to ensure an exceptional shopping experience. Promptly acquire the "She Said Yes Neon Sign" to illuminate your cherished memories and immerse yourself in the radiance of your romantic narrative.