Montana Neon Sign: Custom LED Neon Signs for Captivating Visual Displays
— Create Mesmerizing Visual Experiences with Montana Neon Sign
Welcome to BgNeon, a reliable collaborator in the development of exquisite LED neon signs. Our area of expertise lies in the production of customized neon signs, such as the remarkable Montana Neon Sign. By virtue of our proficiency in neon sign manufacturing and unwavering commitment to customer contentment, we actualize your creative concepts, facilitating a long-lasting impact. Encounter the ideal amalgamation of artistry, novelty, and effervescent radiance with the Montana Neon Sign.
Quick Details
Material: LED Neon Tube
Base Board Material: 5mm transparent or black acrylic/metal base
Backboard Type: Square/cut by shape/ invisible Backboard
Neon Colors: Yellow, Orange, Red, Blue, Green, Pink, Purple, White, etc
Neon Tube: 6mm, 8mm, 10mm, 15mm (RGB)
Operate Voltage: 12V
Plug: US, UK, AU, EU Plug
Life Span: More than 50000 hours
Get In Touch With Us
Quick Details
Material: LED Neon Tube
Base Board Material: 5mm transparent or black acrylic/metal base
Backboard Type: Square/cut by shape/ invisible Backboard
Neon Colors: Yellow, Orange, Red, Blue, Green, Pink, Purple, White, etc
Neon Tube: 6mm, 8mm, 10mm, 15mm (RGB)
Operate Voltage: 12V
Plug: US, UK, AU, EU Plug
Life Span: More than 50000 hours
Montana Neon Sign Product Description
The Montana Neon Sign represents a remarkable and bespoke LED neon sign that seamlessly integrates the timeless charm of traditional neon signs with cutting-edge LED technology. Our Montana Neon Signs are meticulously crafted with a precise emphasis on intricate details and precision, in order to captivate and inspire observers. The utilization of aforementioned symbols embodies a dynamic and vigorous methodology for the presentation of information, the endorsement of a brand, or the exhibition of art. The appealing visual allure of their neon brightness conveys a sentiment of refined taste and refinement to any given environment.
Our Montana Neon Signs are meticulously handcrafted by proficient artisans, guaranteeing the utmost quality and attention to detail. Whether you require a personalized neon sign for your enterprise, occasion, or personal use, we provide a seamless experience from ideation to realization. Our team works closely with you to grasp your vision, assisting you in devising a Montana Neon Sign that impeccably mirrors your brand, message, or aesthetic.
Product Features:
Exceptional Customization: The Montana Neon Sign has been meticulously designed to meet your unique requirements, providing you with the opportunity to showcase your creativity and bring your ideas to fruition. Our customization alternatives are extensive, encompassing an array of options such as typography, color schemes, size specifications, and design elements.
Energy-Efficient LED Technology: Incorporating energy-efficient LED technology, our Neon Signs provide a long-lasting and environmentally conscious solution without compromising on luminosity and visual impact.
Durability and Safety: Durability and safety are key attributes of our Neon Signs as they are constructed with superior materials to withstand the test of time. In addition, the integration of LED technology guarantees that these signs operate at a cool temperature, mitigating the risk of damage or fire hazards and ensuring safety upon touch.
Easy Installation: The installation process of our Neon Signs is user-friendly and effortless. With straightforward installation instructions and all the necessary hardware included, the set-up of your neon sign is hassle-free, allowing you to immediately revel in its captivating gleam.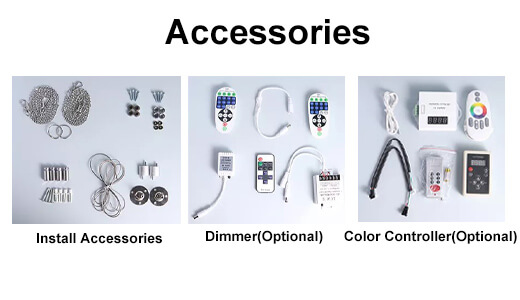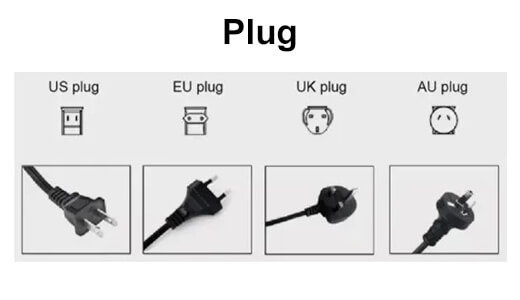 Why Buy This Product from BgNeon:
Unparalleled Expertise: With an exceptional level of proficiency, we have become renowned as experts in the field of neon signs, owing to our extensive experience in the industry. Our team of proficient specialists ensures that each Montana Neon Sign embodies the utmost standards of quality and artistry.
Customization at its Finest: At BgNeon, we recognize the significance of a distinctive and tailored neon sign. By selecting our services, you are granted access to our all-encompassing customization options, which enable you to fashion a Neon Sign that is unparalleled in its uniqueness.
Superior Customer Service: BgNeon places a high value on superior customer service, as evidenced by their prioritization of customer satisfaction. This is achieved through the provision of a dedicated support team, readily available to assist customers at every stage of the process. From the initial phase of consultation in designing to the subsequent support provided after sales, the team ensures an uninterrupted and gratifying experience for each and every customer.
Global Reach: As a premier LED neon sign manufacturer across the globe, we cater to customers from every corner of the world. Regardless of your location, we offer direct sales and dependable shipping services, thereby ensuring that your Montana Neon Sign arrives in perfect condition.


No Minimum Order Quantity


Strong Customization Capability

Fast Lead Time: 2-3 working days

100% On-Time S&E Guarantee



Q: Is it possible for me to create my own Neon Sign?
A: It is indeed feasible for you to fabricate your very own Neon Sign. Our esteemed colleague, we ardently endorse the notion of uniqueness and proffer a comprehensive selection of options to craft a Neon Sign that impeccably conforms to your matchless preferences and criteria.
Q: What is the timeframe for producing and delivering a customized Neon Sign?
A: The duration of the fabrication process hinges on the intricacy of your design and our existing workload. Once your neon sign is completed, we guarantee swift and secure conveyance to your abode.
Q: Can this Neon Sign be employed in an outdoor milieu?
A: Indubitably. This remarkable Neon Sign has been painstakingly fashioned to cater to a diverse array of indoor and outdoor surroundings. Its sturdy composition can endure an assortment of atmospheric circumstances, guaranteeing its durability and resilience.
Q: Can one perceive the energy efficiency of your illustrious Neon Signs?
A: Absolutely! Our Neon Signs are furnished with energy-conserving LED technology, ensuring a viable and environmentally conscious lighting option.
Conclusion
Embark upon a captivating expedition of enchantment by availing yourself of the alluring Montana Neon Sign offered by BgNeon, where the convergence of creativity and craftsmanship seamlessly coalesces. Elevate the impact of your communication by employing a diverse and striking selection of neon lights, guaranteed to make an enduring mark on your viewers. BgNeon offers boundless customization alternatives, unparalleled quality, and exceptional customer service, thereby establishing itself as the preeminent destination for bespoke LED neon signs. Possession of a Montana Neon Sign endows you with the ability to transform any space into a mesmerizing visual experience that accurately reflects your style and brand. Do not hesitate to contact us today and allow BgNeon to serve as your guide on your neon sign journey.