Custom Neon Sign Dropshopping at Cheap Price
— For businesses, brands, retailers, etc., you may order a custom neon sign or have one drop-shipped.
Want to purchase bespoke led neon signs in bulk at a lower cost or look into neon sign dropshipping? No need to look further than our unique neon signage. BgNeon is a manufacturer of LED neon signs, and we would be honored to have you as a distributor.
Quick Details
We provide the finest led neon signs wholesale rates on the best quality of custom neon signs, photos, logos, letters, and more since we have our own factory with hundreds of talented artisans.
Material: LED Neon Tube
Base Board Material: 5mm transparent or black acrylic/metal base
Backboard Type: Square/cut by shape/ invisible Backboard
Neon Colors: Yellow, Orange, Red, Blue, Green, Pink, Purple, White, etc
Neon Tube: 6mm, 8mm, 10mm, 15mm (RGB)
Operate Voltage: 12V
Plug: US, UK, AU, EU Plug
Life Span: More than 50000 hours
Get In Touch With Us
Quick Details
We provide the finest led neon signs wholesale rates on the best quality of custom neon signs, photos, logos, letters, and more since we have our own factory with hundreds of talented artisans.
Material: LED Neon Tube
Base Board Material: 5mm transparent or black acrylic/metal base
Backboard Type: Square/cut by shape/ invisible Backboard
Neon Colors: Yellow, Orange, Red, Blue, Green, Pink, Purple, White, etc
Neon Tube: 6mm, 8mm, 10mm, 15mm (RGB)
Operate Voltage: 12V
Plug: US, UK, AU, EU Plug
Life Span: More than 50000 hours
Neon Sign Dropshipping: BgNeon – Your Trusted Partner for Customizable LED Neon Signs
Welcome to BgNeon, the leading Chinese LED neon sign manufacturer that specializes in creating customizable LED neon signs for a global clientele. We take great pride in our ability to manufacture LED neon signs that are of exceptional quality, highly energy-efficient, and striking in appearance. Our primary objective revolves around the provision of these commodities to enterprises, occasions, and persons in equal measure. As part of our commitment to meeting the diverse needs of our customers, we are excited to offer neon sign dropshipping services to help you grow your business and reach new heights.
What is Neon Sign Dropshipping?
The retail industry has adopted a supply chain management technique referred to as dropshipping, which involves the retailer not keeping inventory in stock. Instead, the retailer furnishes the manufacturer or wholesaler with customer orders and shipment particulars, whereby the products are dispatched directly to the customer. This methodology obviates the requirement for retailers to manage tangible commodities or sustain inventory, rendering it an economical and proficient alternative for entrepreneurs.
At BgNeon, we offer a comprehensive neon sign dropshipping service, allowing retailers to sell our customizable LED neon signs without the hassle of inventory management, packaging, or shipping. Our seamless dropshipping process guarantees timely delivery of orders in perfect condition to your customers, allowing you to focus on expanding your business and establishing a loyal customer base.
Custom Neon Sign Dropshipping – Start a LED Neon Sign Online Store Without Any Stock
Offering custom neon signs, ready-made neon signs, and neon signs for home décor without keeping any inventory or paying up in advance.
Only when you have a neon order do you make payment. No speculating as to what will or won't sell.
Anywhere, sell our LED neon sign items! Simply copy our LED neon signs to your online store (Shopify or another), eBay, Etsy, Amazon, Rakuten, Sears, Newegg, Google Shopping, Walmart, etc., and we can sell personalized neon signs online. when a command is received. You place an order with us and enter your shipping address and client information.
Everything related to shipping and reaching your customers will be handled by us. Your clients will quickly receive their flexible LED neon signage.
We shall duly inform you of the tracking number pertaining to your item subsequent to its dispatch. You might provide it to your clients.
Neon Sign Dropshipping from BgNeon
To meet our customers' demands, we've worked with a variety of brands, corporations, individuals, resellers, and merchants.
1. 72 hours after we receive your money, delivery will occur.

2. The minimum order quantity is one piece.

3. Free design and one-hour quotes

4. A more affordable price

5. A one-year guarantee is offered and the product will be returned and replaced if there is any quality issue.
Customized Neon Signs Made For Your Business
Customized logos can be obtained.

Can be made for you

Support for DROPSHIPPING is available.

Our own one-stop shop for sourcing essential goods from beginning to end
Anything you can imagine, we can make it!
Our primary business is manufacturing, wholesale, and custom neon signs. Face a global market with varying freight costs. For an accurate quote and to place an order, please email us. You'll receive knowledgeable One-To-One customer service that responded within 24 hours.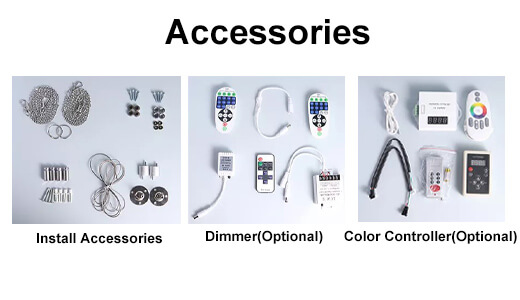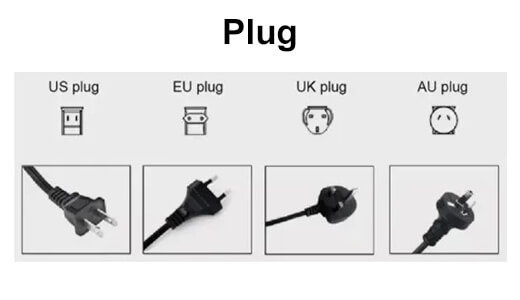 Why Choose BgNeon for Neon Sign Dropshipping?
1. High-Quality Products

At BgNeon, the utmost dedication is given to ensuring that our esteemed clients are furnished with exceptional LED neon signs that are crafted to endure. Our signs are constructed with premium materials and come equipped with cutting-edge LED technology, thus ensuring unparalleled chromaticity, uniform luminosity, and an extended lifespan. When you partner with BgNeon, you can rest assured that your patrons will receive nothing but the best, surpassing their expectations with a superior product.

2. Customizability

Partnering with BgNeon for neon sign dropshipping presents a multitude of advantages, among which is the ability to provide your esteemed clientele with a vast array of customization options. Our team of adroit designers possesses the expertise to craft individually tailored LED neon signs in an assortment of hues, dimensions, and configurations to meet any specification. Regardless of whether your patrons are in pursuit of a neon sign for their enterprise, occasion, or personal dwelling, BgNeon is fully equipped to cater to their needs.

3. Competitive Pricing

BgNeon, a distinguished manufacturer of LED neon signage, offers our dropshipping associates alluring wholesale rates. By collaborating with us directly, you can avail yourself of significant cost advantages and enhance your profitability. Our pricing mechanism is lucid and open, ensuring that there are no undisclosed fees or unanticipated expenditures to manage.

4. Fast Production and Shipping

At BgNeon, we possess a comprehensive understanding of the crucial importance of swift and reliable delivery. Our adept production process and well-established logistics network enable us to manufacture and dispatch orders with celerity, guaranteeing that your customers receive their LED neon signs in a timely and expeditious fashion. Moreover, we offer the added convenience of tracking information for every shipment, furnishing our esteemed patrons with the reassurance and serenity they are entitled to.

5. Dedicated Support

The BgNeon team is resolute in their commitment to providing unparalleled customer service and support for esteemed dropshipping partners. The team's unwavering dedication is exemplified by the comprehensive assistance provided to valued clients throughout the entire process of establishing their online store. The team perseveres in their efforts to address any concerns or issues that may arise, striving tirelessly to ensure a seamless and successful experience. The primary objective of the team is to facilitate a streamlined and stress-free neon sign dropshipping experience for clients.

How to Get Started with Neon Sign Dropshipping
Are you ready to take your business to the next level with BgNeon's neon sign dropshipping service? Getting started is easy! Simply follow these steps:
Contact us: Our customer service representatives will provide you with free product services, including free quotations, free product pictures, materials, etc.

Choose your products: Browse our extensive range of customizable LED neon signs and select the products you want to offer to your customers.

Set up your online store: Add our LED neon signs to your online store, along with product descriptions, images, and pricing. Be sure to highlight the customization options available to your customers.

Market your enterprise by promoting your digital storefront and actively engaging with prospective clientele via various marketing channels, including but not limited to social media and email marketing.

Process orders: When you receive an order, simply forward the customer's details and product specifications to BgNeon. On your behalf, we shall undertake the responsibility of executing the manufacturing, packaging, and shipping processes.

Track shipments: Keep track of your customers' orders using the provided tracking information and update them on the shipping status.
Frequently Asked Questions
How do we work neon sign dropshipping?
To verify and authenticate, we provide visual representations of your purchase. It is incumbent upon you to duly furnish us with comprehensive particulars of the customer, encompassing their nomenclature, domicile, and contact information. The LED sign is dispatched directly to the end-user, courtesy of the official couriers FedEx or DHL. It is plausible that we may affix your emblem on the packaging and employ the name of your establishment as the sender.
What are the advantages of neon sign dropshipping?
The act of vending neon signs on an internet-based marketplace, such as Shopify, Google Shopping, Amazon, or Etsy, without the necessity of storing and shipping inventory to customers is referred to as neon sign dropshipping.
How do I buy a neon sign on your website?
One may correspond with our sales personnel via electronic mail in the event of any queries. It would be appreciated if you could furnish us with a depiction of your emblem or signage, if available, to showcase its precise shape, hue, and dimensions.
If the requisite is absent, we shall proffer guidance on style and information, and subsequently, within the span of one hour, we shall furnish an estimate. Upon confirmation of all particulars and receipt of payment, we shall initiate design and production within one business day.
What are the primary advantages of dropshipping customized neon signs?
The implementation of a dropshipping model for neon signs has proven to be a lucrative business strategy. The process involves shipping the sign that has been ordered by the consumer from your store directly to their location. This approach has garnered significant popularity within the realm of online product sales.
When utilizing a custom neon sign dropshipping service, there is no need for concern regarding inventory management, as the product will be directly delivered to the consumer.
What are the payment options for dropshipping orders?
We recognize a variety of remittance alternatives for dropshipping transactions, including T/T, credit/debit cards, and bank transfers.
What does it mean to dropship custom neon signs?
The utilization of dropship custom neon signs has emerged as a potential avenue to generate revenue through the sale of our bespoke neon merchandise.
Can I request a sample before committing to dropshipping with BgNeon?
Yes, we strongly advocate that prospective dropshipping collaborators procure a sample product for the purpose of assessing the caliber and artfulness of our LED neon signs.
Can I use BgNeon's product images and descriptions on my website?
Certainly! We furnish our dropshipping associates with superior product imagery and comprehensive depictions to enable you to proficiently exhibit our LED neon signs on your webpage.
Do you provide any marketing materials or support for dropshipping partners?
Our establishment offers a diverse assortment of marketing materials, including banners, promotional graphics, and social media content, all aimed at facilitating the dissemination of your digital storefront and the attraction of potential customers. Moreover, our team is readily available to provide proficient advice and suggestions concerning marketing tactics that are tailored to your particular target demographic.
What does your neon signage cost?
The neon signs that we produce are custom-made, thus the cost is subject to variation contingent on the materials and technical procedures employed.
We ensure that our patrons will receive the highest degree of excellence in our products, despite the fiercely competitive pricing we offer in the market. It is highly recommended that you contact our esteemed establishment at your convenience, in order for us to furnish you with the most optimal pricing alternatives.
How long does it take to produce and ship a custom LED neon sign?
The duration of production required for custom-made LED neon signs typically ranges from two to three working days, depending on the complexity of the schematics. The temporal duration of shipping is contingent upon the geographical placement, however, it typically spans a duration ranging from three to five laborious days.
Do you offer a warranty on your LED neon signs?
All LED neon signs proffered by our establishment are accompanied by a warranty that extends for a period of one year, which aims to safeguard against any plausible manufacturing anomalies. In the improbable scenario whereby a client encounters a predicament pertinent to their sign, we will work in tandem with them to accomplish an expeditious and satisfying resolution.
Conclusion
At BgNeon, our dedication lies in assisting our partners in dropshipping to achieve success in the highly competitive realm of customizable LED neon signs. The demonstration of our commitment is evidenced by our provision of products of superior quality, a vast array of customizable options, pricing that is competitive, and an unwavering level of support. With these resources at your disposal, you can confidently commence your neon sign dropshipping journey and elevate your business to unparalleled heights.
Do not hesitate any longer – reach out to us today and provide your customers with the finest LED neon signs available!