Illuminate Your Space with a Striking Nike Shoe Neon Sign
— Custom-made Nike Shoe Neon Signs for Trendsetters and Sneaker Enthusiasts
Welcome to BgNeon, where one can discover a world of mesmerizing LED neon signs. Irrespective of whether one's inclination is towards setting fashion trends, fashionable footwear, or unique home decor, our exceptional Nike Shoe Neon Signs are certain to infuse a burst of vibrancy and individuality into one's surroundings. With an unwavering commitment to unparalleled artistry, unique designs, and global delivery, BgNeon is the ultimate destination for individuals seeking to elevate their environment with a touch of luminosity.
Quick Details
Material: LED Neon Tube
Base Board Material: 5mm transparent or black acrylic/metal base
Backboard Type: Square/cut by shape/ invisible Backboard
Neon Colors: Yellow, Orange, Red, Blue, Green, Pink, Purple, White, etc
Neon Tube: 6mm, 8mm, 10mm, 15mm (RGB)
Operate Voltage: 12V
Plug: US, UK, AU, EU Plug
Life Span: More than 50000 hours
Get In Touch With Us
Quick Details
Material: LED Neon Tube
Base Board Material: 5mm transparent or black acrylic/metal base
Backboard Type: Square/cut by shape/ invisible Backboard
Neon Colors: Yellow, Orange, Red, Blue, Green, Pink, Purple, White, etc
Neon Tube: 6mm, 8mm, 10mm, 15mm (RGB)
Operate Voltage: 12V
Plug: US, UK, AU, EU Plug
Life Span: More than 50000 hours
Nike Shoe Neon Sign Product Description
Our custom-made LED neon signs, namely the Nike Shoe Neon Signs, are exceptional artifacts that showcase the distinctive logo of Nike shoes, embodying the authentic nature of the subculture of sneakers. With a fastidious focus on precision, these signs are expertly crafted by hand to emanate a mesmerizing radiance that elevates the atmosphere of any given area, be it a chamber, boutique, footwear establishment, or gathering.
Our bespoke LED neon signage, most notably the Nike Shoe Neon Signs, are exemplary pieces of art that epitomize the distinctive Nike shoe icon, thereby successfully encapsulating the very core of sneaker culture. With an unrelenting dedication to exactitude and exactness, these signs are meticulously fashioned to exude a mesmerizing luminosity that enhances the general atmosphere of any designated area, whether it is a personal chamber, a boutique, a footwear emporium, or even a gathering.
Product Features:
Premium Quality Materials: Premium-grade LED neon tubing is utilized in the creation of our neon signs. The material mentioned above possesses not only a superior quality but also exhibits high energy efficiency, remarkable durability, and poses no danger to individuals handling it.
Customization Options: The remarkable provision of a broad and heterogeneous range of choices for personalization is noteworthy. This encompasses a plethora of components, extending from chromaticities and motifs to attributes and beyond. These alternatives are capable of being utilized to fabricate a unique and tailored neon sign for Nike Shoes that impeccably corresponds with your personalized inclinations or business identity.
The installation process is a breeze: every sign is equipped with pre-drilled holes and a mounting kit, enabling you to effortlessly suspend it on walls, position it on shelves, or showcase it in any desired locale.
Dimmable and Safe: The capacity for dimming and safety measures of our product enables customers to tailor the brightness of their neon sign to their desired ambiance, all while being reassured by the employment of low-voltage and low-heat LED technology.
Longevity: The longevity of our LED neon signs is ensured for a significant period of time, thus ensuring uninterrupted luminosity and obviating the necessity for recurrent maintenance or substitution.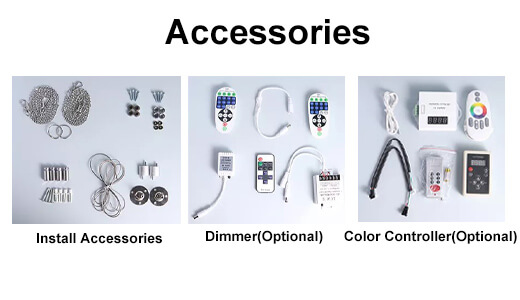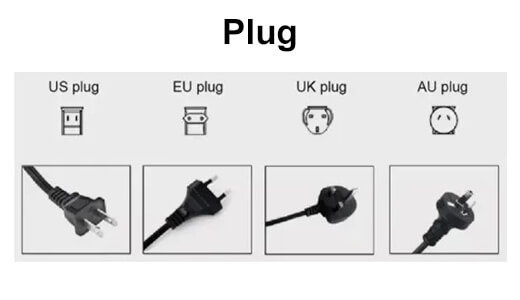 Why Buy This Product from BgNeon:
Unparalleled Expertise: With years of experience as a neon sign manufacturer, we have acquired the expertise required to bring your vision to life. Our team of skilled artisans ensures meticulous attention to detail, resulting in a stunning and precise representation of the Nike shoe logo.
Customization at Your Fingertips: We acknowledge the significance of personalization. At BgNeon, you are provided with the liberty to customize your Nike Shoe Neon Sign to reflect your distinctive style or match your brand identity.
Worldwide Shipping: Irrespective of your global location, we provide reliable shipping alternatives to transport your neon sign directly to your residence, ensuring a smooth and comfortable transaction.
Customer Satisfaction: Our organization holds great pride in our steadfast commitment to customer satisfaction. From the initiation of our engagement, we endeavor to deliver incomparable customer service by promptly attending to any inquiries or concerns you may harbor, and assuring your absolute contentment with your procurement.
Competitive Pricing: Despite our steadfast dedication to delivering incomparable quality and tailor-made designs, our Nike Shoe Neon Signs are affordably priced in a competitive manner, providing unparalleled value for your investment.


No Minimum Order Quantity


Strong Customization Capability

Fast Lead Time: 2-3 working days

100% On-Time S&E Guarantee



Q: May I beseech a particular size for my Nike Shoe Neon Sign?
A: Of course! We proffer an array of sizes to satisfy your particular exigencies. Merely apprise us of your coveted dimensions, and we shall materialize your imagination.
Q: Can I elect the hues for my Nike Shoe Neon Sign?
A: Affirmative, you may elect from a plethora of vibrant hues to harmonize with your predilection. Whether you espouse a classic Nike color scheme or aspire to explore unparalleled amalgamations, we can fabricate an impeccable color palette for your neon sign.
Q: What is the expected timeframe for delivery of my bespoke Neon Sign featuring the Nike Shoe design?
A: Following the confirmation of your order and the specification of design particulars, our adept craftsmen will commence the creation of your sign. Typically, the production duration spans from two to three laborious days, contingent upon the intricacy of the design. Thereafter, we dispatch your neon sign in a secure manner, and the transport duration is subject to variation based on your geographical location.
Conclusion
Illuminate your surroundings with a truly magnificent neon sign that prominently displays the renowned Nike footwear. This mesmerizing creation has been crafted with utmost care and precision by the highly regarded BgNeon, with an unyielding dedication to intricate detailing and personalized customization. The LED neon signs exude a captivating aura that encapsulates the very essence of sneaker culture, while simultaneously infusing any area with a touch of radiance. By utilizing materials of exceptional quality and facilitating effortless installation, BgNeon is undoubtedly the optimal choice to satisfy your individual style preferences, as their superb neon signage can be delivered worldwide. Immerse yourself in the flawless amalgamation of artistic ingenuity and technological proficiency by acquiring your very own customized Nike Shoe Neon Sign today, and take your surroundings to unparalleled heights.