Wolf Neon Sign – Illuminate Your Space with Wild Elegance
— Unleash the Enchanting Beauty of the Wolf with Our Custom LED Neon Sign
At BgNeon, we take immense pride in our position as a top-notch manufacturer of Chinese LED neon signs, catering to clients from every nook and cranny of the world. Our fundamental skills revolve around the creation and fabrication of exceptional bespoke LED neon signs, which adeptly augment the atmosphere of any space. By upholding our steadfast dedication to superiority, we are thrilled to present to you the enchanting Wolf Neon Sign. This breathtaking emblem of the natural world is bound to instill your abode, office, or establishment with an essence of mystical allure, and act as a focal point for all to appreciate.
Quick Details
Material: LED Neon Tube
Base Board Material: 5mm transparent or black acrylic/metal base
Backboard Type: Square/cut by shape/ invisible Backboard
Neon Colors: Yellow, Orange, Red, Blue, Green, Pink, Purple, White, etc
Neon Tube: 6mm, 8mm, 10mm, 15mm (RGB)
Operate Voltage: 12V
Plug: US, UK, AU, EU Plug
Life Span: More than 50000 hours
Get In Touch With Us
Quick Details
Material: LED Neon Tube
Base Board Material: 5mm transparent or black acrylic/metal base
Backboard Type: Square/cut by shape/ invisible Backboard
Neon Colors: Yellow, Orange, Red, Blue, Green, Pink, Purple, White, etc
Neon Tube: 6mm, 8mm, 10mm, 15mm (RGB)
Operate Voltage: 12V
Plug: US, UK, AU, EU Plug
Life Span: More than 50000 hours
Wolf Neon Sign Product Description
The Wolf Neon Sign exemplifies a work of art that blends the traditional craftsmanship of neon bending with contemporary LED technology. With utmost precision, our adept artisans meticulously craft the vibrant neon tubes into an exquisite form of a wolf, portraying its indomitable essence and grace. The sign radiates a cozy and alluring gleam, thereby infusing an element of enigma into any given setting.
The Wolf Neon Sign, offered by BgNeon, extends beyond a mere decorative item; it embodies style, creativity, and craftsmanship. Our meticulous attention to detail, infused in every facet of our neon signs, brings us great pride. Every sign is tailored to your unique specifications, ensuring that it accurately reflects your vision.
Product Features:
Premium Quality: Crafted with utmost precision and utilizing only the finest quality materials, our neon signs boast of premium quality and unparalleled durability. The neon tubes, which are the heart and soul of our signs, are encased in a clear protective coating that guarantees not only longevity but also safety.
Energy-efficient LED Technology: Our Wolf Neon Sign is a testament to our commitment to energy efficiency. By utilizing low-voltage LED lights, we ensure that our customers can enjoy a mesmerizing ambiance without worrying about skyrocketing electricity bills. Our LED innovation is not merely a source of energy conservation but a beacon of consistency. It illuminates brilliantly and endures, creating a mesmerizing experience that is bound to enrapture your every sense.
Customization Options: A diverse range of customization options is provided to our esteemed clientele for their Wolf Neon Sign, which enables them to create an unparalleled, exclusive piece. The options include a wide spectrum of colors, sizes, and font styles, which lend a personal touch to the sign, reflecting their unique sensibilities.
Easy Installation: Our neon signs are designed to facilitate a hassle-free installation process. The signs are equipped with pre-drilled holes and a comprehensive mounting kit, which enables the user to effortlessly display them on walls, windows, or any other surface of their choice.
Versatile Application: The Wolf Neon Sign showcases a remarkable degree of adaptability and a plethora of potential applications that can significantly enhance the atmosphere of a wide range of environments, encompassing residential dwellings, occupational domains, and commercial ventures. The scope of its utility is not confined to a limited set of settings, as it can be harnessed to enhance diverse indoor spaces. Its exceptional ability to bestow upon any given area an enchanting aura of allure and refinement makes it a most fitting addition.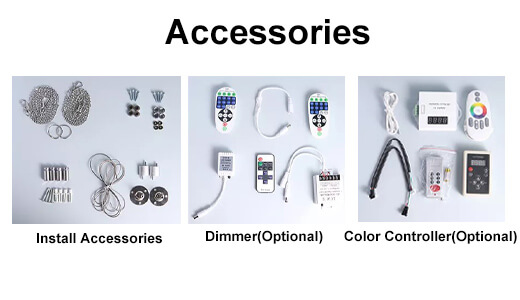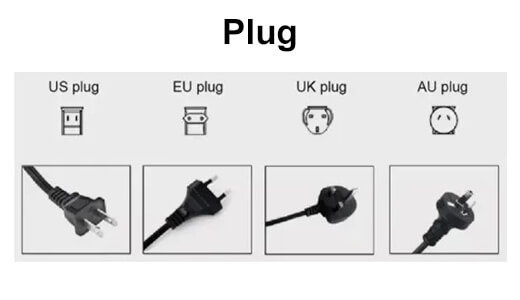 Why Buy This Product from BgNeon:
Unmatched Quality: With a wealth of experience in the industry, BgNeon has garnered a reputation for producing LED neon signs of unparalleled quality. Our steadfast dedication to achieving greatness is demonstrated in the extraordinary merchandise we offer, which continually surpasses even the most ambitious of anticipations.
Customization Expertise: We possess an inherent understanding of the significance of customization, recognizing its capacity to imbue a sense of personalization into any creation. Our team, comprised of skilled designers and artisans, works in tandem with you to fashion a Wolf Neon Sign that flawlessly embodies your unique vision.
Global Shipping and Dropshipping: At BgNeon, we offer global shipping and dropshipping services to our customers worldwide, providing them with reliable and secure shipping options. Our dropshipping services allow for effortless business expansion without the hassle of inventory or logistics management.
Competitive Pricing: In line with our belief in providing exceptional value for our customers' investment, we offer competitively priced Wolf Neon Signs without compromising on quality. Our meticulous approach guarantees that our esteemed patrons are bestowed with unparalleled value, ensuring maximum worthiness of their hard-earned monetary resources.
Dedicated Customer Support: At the very core of our ethos lies an unwavering dedication to serving our esteemed clientele. We take immense pride in offering unparalleled customer support that is marked by our relentless pursuit of meeting each and every need of our valued customers. The support team, consisting of knowledgeable and amiable experts, is available to assist you at every stage of the process, including customization and post-purchase support.


No Minimum Order Quantity


Strong Customization Capability

Fast Lead Time: 2-3 working days

100% On-Time S&E Guarantee



Q1. May I inquire as to whether one has the opportunity to customize the Wolf Neon Sign in terms of its size and color scheme?
A1. Indubitably! The bespoke tailoring of the Wolf Neon Sign in relation to its dimensions, chromatic palette, and typographical configuration is at the disposal of our esteemed clientele. An array of alternatives are presented to satisfy distinct predilections.
Q2. Does the process of installation pose any difficulty?
A2. The process of installing the Wolf Neon Sign presents no complexity whatsoever. Our esteemed company furnishes a mounting kit replete with pre-drilled holes to streamline the experience for our esteemed customers. The installation can be completed expeditiously, and the Wolf Neon Sign shall radiate with illuminating brilliance.
Q3. Do you offer international shipping?
A3. Yes, indeed, our coveted establishment extends its gracious services to the far corners of the globe. Any and all patrons, no matter their geographical locale, are able to partake in the splendor of our Wolf Neon Sign. Our steadfast devotion to inclusivity stands as proof of our unyielding loyalty to our cherished clientele.
Conclusion
Elevate the ambiance of your surroundings with the captivating and enthralling Wolf Neon Sign from BgNeon. Indulge and immerse yourself in the spellbinding and enchanting beauty of this majestic creature as it comes to life through vibrant and vivid neon light. With our unwavering and steadfast commitment to delivering impeccable quality, unparalleled customization, and excellent and exceptional customer service, BgNeon is undoubtedly your ultimate and definitive destination for premium and superior LED neon signs. Do not delay any longer and place your order for your bespoke and tailor-made Wolf Neon Sign today, and let its mesmerizing and captivating glow illuminate, brighten and enliven your world.