Cocktails and Drinks Neon Sign
— Discover Our Vibrant Cocktails and Drinks Neon Sign Collection
At BgNeon, we take great satisfaction in being a preeminent Chinese producer of superior LED neon signs, serving customers globally. Our ardor resides in crafting enchanting and adaptable neon signs that enhance your surroundings or occasion. We are pleased to present our exquisite Cocktails and Drinks Neon Sign compilation – an impeccable amalgamation of panache and milieu. Allow us to imbue the effervescent essence of cocktails and drinks into existence with our unparalleled artisanship and meticulousness.
Quick Details
Material: LED Neon Tube
Base Board Material: 5mm transparent or black acrylic/metal base
Backboard Type: Square/cut by shape/ invisible Backboard
Neon Colors: Yellow, Orange, Red, Blue, Green, Pink, Purple, White, etc
Neon Tube: 6mm, 8mm, 10mm, 15mm (RGB)
Operate Voltage: 12V
Plug: US, UK, AU, EU Plug
Life Span: More than 50000 hours
Get In Touch With Us
Quick Details
Material: LED Neon Tube
Base Board Material: 5mm transparent or black acrylic/metal base
Backboard Type: Square/cut by shape/ invisible Backboard
Neon Colors: Yellow, Orange, Red, Blue, Green, Pink, Purple, White, etc
Neon Tube: 6mm, 8mm, 10mm, 15mm (RGB)
Operate Voltage: 12V
Plug: US, UK, AU, EU Plug
Life Span: More than 50000 hours
Cocktails and Drinks Neon Sign Product Description
The acquisition of our Cocktails and Drinks Neon Sign is indispensable for cocktail bars, home bars, restaurants, or any location that commemorates the pleasure derived from mixology. The design of this neon sign is intended to generate a dynamic and alluring ambiance, promptly attracting the focus of your guests and instilling an atmosphere of felicity. Our neon signs are meticulously crafted with precision, employing top-notch materials to guarantee endurance and optimal efficiency.
Product Features:
Customizable Design: The design of the Cocktails and Drinks Neon Sign can be tailored to meet individual preferences. This objective can be attained by utilizing favored hues, font types, and emblems, in conjunction with the incorporation of distinctive communication. The sign is thus transformed into a personal and distinctive item.
Superior Craftsmanship: Our skilled artisans demonstrate superior craftsmanship in the meticulous construction of each neon sign. The meticulousness and scrupulousness with which they approach their work is indicative of their outstanding quality, thereby establishing a distinct and noteworthy trait.
Energy-Efficient: Our LED neon signs are energy-efficient, consuming less power than traditional neon signs. Despite this fact, they continue to emit a lively radiance, rendering them a highly suitable option for individuals with an inclination toward the preservation of energy.
Easy Installation: Installation of our neon signs is a hassle-free process due to their lightweight and user-friendly design. They can be easily mounted on a wall or displayed using the included clear acrylic stand.
Durable and Safe: Our neon signs are constructed with longevity and safety in mind, utilizing shatterproof neon tubes and a secure low-voltage power supply. These signs are engineered to withstand adverse weather conditions, dust, and water, providing the utmost durability for both indoor and outdoor settings.
Custom Sizing: Enjoy the flexibility of custom sizing to fulfill your specific spatial requirements, whether a small sign for a cozy corner or a larger one for a prominent display.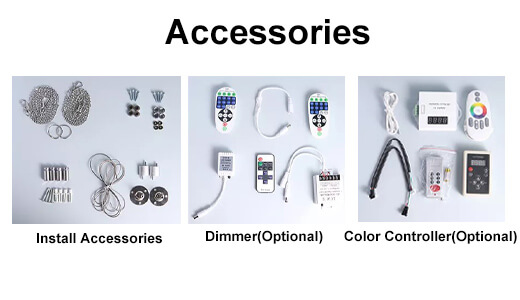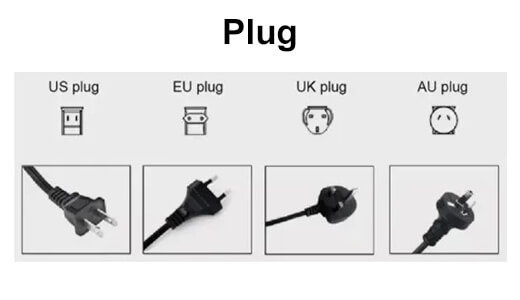 Why Buy This Product from BgNeon:
Unmatched Quality: BgNeon is renowned for its unmatched commitment to producing high-quality Cocktails and Drinks Neon Signs using top-grade materials and exceptional craftsmanship. Our signs are unparalleled in terms of quality and provide an aesthetically pleasing and long-lasting addition to your space.
Customization Options: We comprehend the importance of personalization and, therefore, provide our esteemed clientele with an all-encompassing assortment of alternatives to fully tailor their experience. Our team works closely with you to bring your vision to life and tailor your neon sign to your unique brand identity or personal style.
Global Shipping: BgNeon offers dependable and effective shipping options on a global scale, guaranteeing the secure and prompt transportation of your illuminated signage for cocktails and beverages to your residence, irrespective of your geographic position.
Competitive Pricing: At BgNeon, our objective is to furnish our patrons with a cost-effective pricing strategy while simultaneously upholding the utmost benchmarks of quality. Our pricing approach is characterized by its transparency and impartiality, affording you unparalleled worth for your investment.


No Minimum Order Quantity


Strong Customization Capability

Fast Lead Time: 2-3 working days

100% On-Time S&E Guarantee



Q1: What is the estimated duration for the creation of a personalized Neon Sign for Cocktails and Drinks?
A1: Custom neon sign fabrication usually takes around 2 to 3 business days. This period encompasses the entirety of the design consultation, manufacturing, quality control, and shipment processes. Our group shall furnish you with an exact timetable that is tailored to your unique specifications.
Q2: Would it be feasible for me to make a request for a certain size for my Neon Sign that says Cocktails and Drinks?
A2: Absolutely, we provide tailored sizing alternatives for our neon signs. Kindly inform us of your preferred measurements, and our team will aid you in crafting the ideal neon sign with the appropriate dimensions for your area.
Q3: Can the neon signs be utilized for outdoor purposes?
A3: Indeed, our neon signs are engineered with IP68 silicone waterproofing, rendering them impervious to diverse atmospheric conditions. Whether you intend to display your Cocktails and Drinks Neon Sign indoors or outdoors, it will endure the weather without impairing its radiance or robustness.
Conclusion
Elevating the ambiance of your establishment can be achieved through the acquisition of the captivating Cocktails and Drinks Neon Sign from BgNeon. Our steadfast commitment to unparalleled craftsmanship, personalized design options, and extensive international shipping services guarantees a visually striking and enduring neon sign that flawlessly embodies the essence of mixology. By selecting BgNeon, you will indulge in an unparalleled neon sign experience. We cordially extend an invitation to you to expeditiously communicate with us in order to deliberate upon your particularization predilections and to instigate the initiation of your procurement.