Candy Bar Neon Sign
— Light Up Your Space with Our Custom Candy Bar Neon Sign
Welcome to BgNeon, where we offer an all-encompassing assortment of first-rate, customized LED neon signs, tailored to cater to the diverse requirements of our esteemed clientele. Our steadfast dedication to excellence and customer contentment is evident in the one-of-a-kind, aesthetically captivating designs that we curate for discerning patrons globally. Furthermore, we provide the added convenience of LED neon sign dropshipping, thereby simplifying the ordering process for our cherished customers. Enhance your interior design with our exquisite Candy Bar Neon Sign, renowned for its dynamic liveliness and energy-saving attributes, making it the ultimate choice for infusing a burst of color and vivacity into any space.
Quick Details
Material: LED Neon Tube
Base Board Material: 5mm transparent or black acrylic/metal base
Backboard Type: Square/cut by shape/ invisible Backboard
Neon Colors: Yellow, Orange, Red, Blue, Green, Pink, Purple, White, etc
Neon Tube: 6mm, 8mm, 10mm, 15mm (RGB)
Operate Voltage: 12V
Plug: US, UK, AU, EU Plug
Life Span: More than 50000 hours
Get In Touch With Us
Quick Details
Material: LED Neon Tube
Base Board Material: 5mm transparent or black acrylic/metal base
Backboard Type: Square/cut by shape/ invisible Backboard
Neon Colors: Yellow, Orange, Red, Blue, Green, Pink, Purple, White, etc
Neon Tube: 6mm, 8mm, 10mm, 15mm (RGB)
Operate Voltage: 12V
Plug: US, UK, AU, EU Plug
Life Span: More than 50000 hours
Candy Bar Neon Sign Product Description
The Candy Bar Neon Sign is a bespoke LED neon sign that has been crafted with a jovial, lighthearted, and delectable concept in mind. Its lively and captivating design is sure to make a bold statement in any setting. Whether one desires to revamp their dwelling, place of commerce, or festivity, our Candy Bar Neon Sign is the quintessential addition to cultivate an indelible ambiance.
The candy bar's neon sign, currently in our possession, has been constructed utilizing LED neon flex tubes that showcase exceptional quality. The tubes in question have undergone a meticulous design process with the aim of emulating the visual and tactile attributes of conventional glass neon tubes. Moreover, it is imperative to emphasize that these channels have gone through scrupulous and strenuous engineering to present incomparable levels of sturdiness, effectiveness, and protection. Furthermore, the indication is elevated by a transparent acrylic foundation that not only simplifies the installation process but also accelerates the materialization of the sign at a preferred site.
Product Features:
Customizable design: Individuals have the option to customize the design to their liking, in order to achieve the most optimal visual appeal for their designated space. This can be accomplished through the selection of a diverse array of hues, dimensions, and typefaces.

Energy-efficient: LED neon signs manifest a high degree of energy efficiency, surpassing that of their conventional counterparts. As a result of this particular occurrence, a decline in energy utilization can be observed, which ultimately results in the attainment of economic advantages associated with energy expenditures.

Long-lasting: The duration of our LED neon signs surpasses all competitors, exhibiting a lifespan of a maximum of 50,000 hours. Our signs are engineered to withstand the test of time and endure for extended periods.

Safe: Our LED neon signs possess a unique advantage over glass neon signs in that they are crafted from supple and unbreakable materials, rendering them safe for implementation in any setting.

Easy installation: The Candy Bar Neon Sign is accompanied by pre-drilled apertures and essential equipment for effortless installation.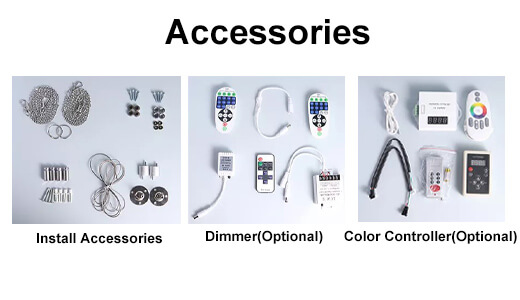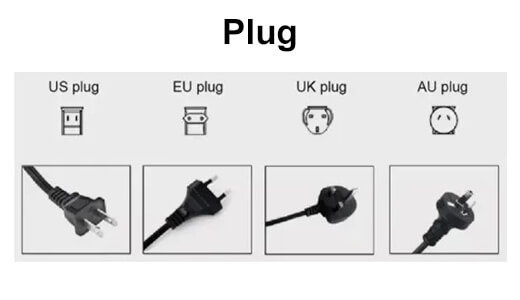 At BgNeon, our unwavering commitment revolves around furnishing our clientele with premium-grade commodities and unparalleled customer support. Opting for our Candy Bar Neon Sign guarantees an array of benefits, including:
Utilization of premium materials: We exclusively leverage top-tier LED neon flex tubes and acrylic backings to ensure your sign boasts a visually appealing aesthetic and longevity for years to come.

Expert craftsmanship: Our highly skilled technicians exercise expert craftsmanship as they meticulously create each bespoke neon sign, with a keen eye for detail and an unwavering commitment to delivering a flawless finished product.

Worldwide shipping: We offer global shipping services for our LED neon signs, utilizing a streamlined dropshipping process to seamlessly deliver our products to customers worldwide. This ensures that regardless of your location, you can easily obtain your very own Candy Bar Neon Sign, without any hassle.

Responsive customer support: Our team is easily accessible and prepared to offer prompt and efficient customer service. We possess the necessary capabilities to address any and all inquiries or concerns that may surface with regard to your order.

Satisfaction guaranteed: We are committed to ensuring your complete satisfaction and therefore guarantee the quality of our products. Our unwavering dedication to this cause compels us to work tirelessly towards achieving this goal.


No Minimum Order Quantity


Strong Customization Capability

Fast Lead Time: 2-3 working days

100% On-Time S&E Guarantee



Q: How long does it take to produce and ship my Neon Sign?
A: Inquiries regarding the production and shipment duration of a Neon Sign are commonplace. In response, we can confirm that the production phase of the sign typically spans 2-3 business days. The shipping duration, however, is subject to variation and highly dependent on your location.
Q: Is it possible to personalize the size, color, and font of my Neon Sign?
A: Indeed, for individuals seeking customization alternatives, we provide a diverse range of selections. From size to color to font, you have the opportunity to tailor your Neon Sign to be genuinely one-of-a-kind and complement your inclinations.
Q: Is this Bar Neon Sign safe for indoor use?
A: With regard to safety concerns, it can be confirmed that our Bar Neon Sign is completely suitable for indoor use. This is attributed to our use of components that are resistant to breakage and securely fastened. It is of utmost significance to underscore the fact that the LED neon signs that we offer exhibit an outstanding level of flexibility, thus making them exceedingly appropriate for utilization in both interior and exterior settings.
Q: What is the duration of an LED neon sign?
A: The determination of the appropriate neon sign to acquire requires the consideration of a crucial factor which is the projected lifespan. We are pleased to announce that our LED neon signs boast an approximate longevity of 50,000 hours. Such an extensive duration ensures that the advantages of having your neon sign will be enjoyed for a significant span.
Conclusion
Revitalize your environment by incorporating the vivacious and spirited Candy Bar Neon Sign from BgNeon. Our superior-grade materials, masterful artistry, and unrivaled client support guarantee the manifestation of your creative vision. Take advantage of this opportunity and peruse our vast inventory to witness the superiority of a BgNeon bespoke LED neon sign.