Wow Neon Sign – Create a Dazzling Visual Impact
— Unleash the Magic with Our Custom Wow Neon Sign
BgNeon prides itself on being the preeminent Chinese manufacturer of top-tier LED neon signs that are highly sought after by customers worldwide. Our area of expertise centers around the creation of bespoke LED neon signs that exude an aura of brilliance and sophistication, elevating any space they occupy. Our unwavering commitment is to provide LED neon signs of unparalleled quality, utilizing our extensive knowledge in the field of neon sign production to ensure that your Wow Neon Sign captures the attention of your intended audience and leaves a lasting impression.
Quick Details
Material: LED Neon Tube
Base Board Material: 5mm transparent or black acrylic/metal base
Backboard Type: Square/cut by shape/ invisible Backboard
Neon Colors: Yellow, Orange, Red, Blue, Green, Pink, Purple, White, etc
Neon Tube: 6mm, 8mm, 10mm, 15mm (RGB)
Operate Voltage: 12V
Plug: US, UK, AU, EU Plug
Life Span: More than 50000 hours
Get In Touch With Us
Quick Details
Material: LED Neon Tube
Base Board Material: 5mm transparent or black acrylic/metal base
Backboard Type: Square/cut by shape/ invisible Backboard
Neon Colors: Yellow, Orange, Red, Blue, Green, Pink, Purple, White, etc
Neon Tube: 6mm, 8mm, 10mm, 15mm (RGB)
Operate Voltage: 12V
Plug: US, UK, AU, EU Plug
Life Span: More than 50000 hours
Wow Neon Sign Product Description
The Wow Neon Sign, possessing a design that is aesthetically pleasing and technology that is at the forefront, is an LED neon sign. This aesthetically pleasing sign is versatile in its applicability, spanning from commercial utilization to exclusive events, nuptials, household embellishment, and beyond. The Wow Neon Sign's versatile functionality and dynamic luminosity make it ideal for imbuing any setting with an enchanting aura.
Our Wow Neon Sign is the result of meticulous artisanship, utilizing advanced LED technology that guarantees optimal luminosity, resilience, and energy conservation. Every sign is specially fashioned to suit your individual preferences, affording you the ability to personalize the layout, hue, dimension, and typography, precisely to your liking.
Product Features:
Customizable Design: The Wow Neon Sign can be personalized to express one's distinctive style and message by means of a customizable design. One may select from a diverse range of fonts, colors, and sizes to produce an unprecedented masterpiece.
Premium Quality: Our Neon Signs are meticulously crafted with precision and meticulousness, incorporating top-quality materials, thereby generating a resilient and enduring product of premium quality.
Energy Efficient: Our LED neon signs are engineered to exhibit exceptional energy efficiency, thereby minimizing energy consumption while delivering maximum visual impact. With our state-of-the-art product, revel in the stunning radiance without any apprehension about the resultant high electricity bills.
Easy Installation: Each Wow Neon Sign incorporates a hassle-free installation process that is accompanied by easy-to-follow instructions and mounting accessories. Thus, our innovative product can be effortlessly set up in any location, guaranteeing a seamless experience.
Safe and Eco-Friendly: Our LED neon signs possess attributes of both safety and environmental accountability, thereby establishing their status as safe and ecologically friendly. The aforementioned symbols serve as a prime alternative for those with a proclivity towards eco-friendliness owing to their negligible generation of thermal energy and lack of noxious fumes. Moreover, it is imperative to underscore that these entities do not present any peril to individuals in their immediate proximity and do not engender any deleterious ramifications on the encompassing ecosystem.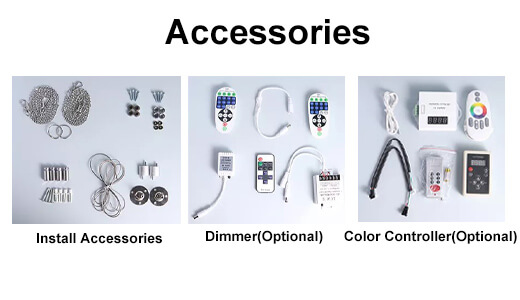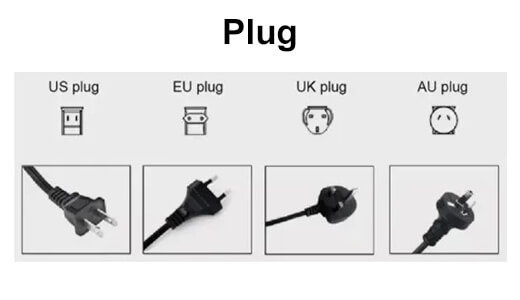 Why Buy This Product from BgNeon:
Unmatched Expertise: Our unparalleled expertise stems from our extensive experience in the LED neon sign industry, which has allowed us to become masters in the creation of visually stunning products that consistently exceed customer expectations.
Customization Options: Our offerings include an array of extensive customization options, which guarantee that your Wow Neon Sign will flawlessly align with your brand, event, or unique personal style.
Competitive Pricing: At BgNeon, we are of the conviction that bestowing exceptional value for money is of utmost importance. Our Wow Neon Signs are competitively priced while ensuring no compromise on quality.
Fast and Reliable Shipping: We take immense satisfaction in our prompt and reliable shipping services that are accessible globally. Our services guarantee the swift and effortless transportation of your Wow Neon Sign to your doorstep.
Dedicated Customer Support: Our group is composed of highly skilled and passionate individuals dedicated to providing unparalleled and empathetic aid with unwavering determination in the field of customer service. Comprised of highly talented individuals with an unrelenting passion for customer care, we are committed to delivering customized aid that proficiently resolves any queries or concerns that may arise.


No Minimum Order Quantity


Strong Customization Capability

Fast Lead Time: 2-3 working days

100% On-Time S&E Guarantee



Q1. What is the typical duration for the creation of a personalized Wow Neon Sign?
A1. The duration for crafting a bespoke Wow Neon Sign is usually between 7 and 14 working days, contingent upon the intricacy of the blueprint and the present volume of orders.
Q2. Is it possible to make a request for a particular font or color for my Wow Neon Sign?
A2. Certainly! Our selection includes a diverse assortment of font styles and colors for you to peruse. Just communicate your aesthetic preferences to us, and we will actualize your creative conception.
Q3. Can the implementation of neon signs be deemed secure in all contexts?
A3. Undoubtedly, our LED neon signs have been meticulously designed to cater to both interior and exterior usage. The safety of these items is ensured in a multitude of environments due to their properties of being waterproof and resistant to weather conditions.
Conclusion
Elevate your surroundings with the captivating radiance of our bespoke Wow Neon Signs. Meticulously fashioned with exactitude, energy conservation, and your individual flair at the forefront, these signs are guaranteed to leave an enduring impact. Place your trust in BgNeon as your purveyor of choice and allow us to actualize your creative vision. Initiate your order today and encounter the enchantment of our Wow Neon Signs!