Thirty Neon Sign – Custom LED Neon Signs for Birthday
— Illuminate Your Birthday with a Bespoke Thirty Neon Sign from BgNeon
Welcome to BgNeon, the preeminent destination for LED neon signs of premium quality. Our proficiency lies in the creation of bespoke neon signs that exude an elegant and enchanting ambience, thereby metamorphosing any given space into an artistic masterpiece. We are delighted to introduce the "Thirty Neon Sign," a breathtaking alternative for those who yearn to instill their surroundings with a hint of luminance. Peruse further to uncover the distinctive attributes, merits, and rationale underpinning the selection of BgNeon as your preferred purveyor of all your customized neon sign requisites.
Quick Details
Material: LED Neon Tube
Base Board Material: 5mm transparent or black acrylic/metal base
Backboard Type: Square/cut by shape/ invisible Backboard
Neon Colors: Yellow, Orange, Red, Blue, Green, Pink, Purple, White, etc
Neon Tube: 6mm, 8mm, 10mm, 15mm (RGB)
Operate Voltage: 12V
Plug: US, UK, AU, EU Plug
Life Span: More than 50000 hours
Get In Touch With Us
Quick Details
Material: LED Neon Tube
Base Board Material: 5mm transparent or black acrylic/metal base
Backboard Type: Square/cut by shape/ invisible Backboard
Neon Colors: Yellow, Orange, Red, Blue, Green, Pink, Purple, White, etc
Neon Tube: 6mm, 8mm, 10mm, 15mm (RGB)
Operate Voltage: 12V
Plug: US, UK, AU, EU Plug
Life Span: More than 50000 hours
Thirty Neon Sign Product Description
The custom LED neon sign known as the Thirty Neon Sign has been developed to imbue your surroundings with a striking and enthralling radiance. Whether you are seeking to augment the elegance of your domicile, enhance the ambiance of your enterprise, or orchestrate an unforgettable occasion, this bespoke neon sign offers a flawless solution. Fashioned with an exacting focus on detail, the Thirty Neon Sign actualizes your visions and enables you to flaunt your individual style in an arresting and visually captivating manner.
Our Thirty Neon Sign is meticulously handcrafted by our skilled artisans, ensuring an exceptional level of craftsmanship and attention to detail. With an extensive array of customizable alternatives, encompassing various font styles, hues, and magnitudes, you can fabricate a genuinely distinctive neon sign that embodies your distinctiveness or embodies your brand.
Product Features:
High-Quality LED Neon: High-quality LED neon technology is employed in the Thirty Neon Sign, which presents a remarkable visual display and is also known for its energy efficiency and durability.
Customizable Design: The Thirty Neon Sign offers a diverse array of typographic designs, complemented by an abundance of vivid hues and dimensional selections, thereby affording an unparalleled prospect for personalization to harmoniously correspond with your individualized vision and imaginative predilections.
Easy Installation: The installation process for each neon sign is made effortless through the provision of mounting hardware and clear instructions, guaranteeing a hassle-free display of your sign in no time.
Longevity: Our LED neon signs are engineered to endure for an extended period, providing a sustainable investment that continues to allure and amaze with each passing year.
Safety: LED neon signs provide a heightened degree of safeguard in comparison to their orthodox glass counterparts. These ground-breaking signs function at a low potential difference, which guarantees their coolness to the touch. This attribute significantly eradicates any possibility of shattering or damage, thereby providing a stress-free encounter for all.
Application:
The incorporation of the Thirty Neon Sign into birthday celebrations presents a remarkable enhancement, offering an amusing and visually captivating component to the festivities. A myriad of applications of the Thirty Neon Sign exist for birthdays, including, but not limited to:
Decorative Addition to Birthday Party: The Thirty Neon Sign may be utilized as a focal point for embellishing birthday parties. It can be tailored to feature the name of the birthday individual, their age, or a distinctive birthday message. The neon sign may be suspended on the wall, placed on a table, or used as a backdrop for capturing memorable photographs.
Cake Table Accent: The creation of a striking cake table exhibit can be accomplished through the use of the Thirty Neon Sign. Situated in the rear of the birthday cake, this sign illuminates the celebratory centerpiece, generating a vibrant radiance and establishing a captivating ambiance.
Photo Booth Backdrop: In order to produce enjoyable and unforgettable photographs, a photo booth section can be arranged at the birthday celebration. The Thirty Neon Sign can be employed as a backdrop for these images. Attendees may strike poses before the neon sign, producing permanent recollections while incorporating a touch of distinctiveness to their photos.
Themed Birthday Parties: In the event of hosting a themed birthday celebration, the Neon Sign is a highly suitable and seamless addition that complements the theme impeccably. Whether it is a retro 80s-themed occasion, a glamorous Hollywood-inspired event, or a trendy neon-themed gathering, the aforementioned neon sign imbues an authentic touch that enhances the overall ambiance phenomenally.
Gift for the Birthday Person: Surprise the jubilant soul commemorating their natal day with a tailored Thirty Neon Sign, serving as a bespoke present. The neon sign can be embellished with their appellation, a distinctive missive, or even an emblematic token of their pursuits or hobbies. This unparalleled and indelible offering serves as a memento, treasured perpetually even beyond the conclusion of the revelries.
Surprise Party Element: Are you currently amidst preparations for a clandestine birthday celebration and hoping to infuse an extra touch of enchantment to the atmosphere? Why not contemplate incorporating the Thirty Neon Sign as a tactical component to generate a breathtaking moment of astonishment when the celebrant makes their grand entrance? Masterfully timing the illumination of the sign at the precise instant can unveil the surprise and imbue an additional layer of excitement to the merriments.
Outdoor Celebrations: For your al fresco festivities, this Neon Sign shall bestow a delightful atmosphere to the outdoor embellishments. Whether it be suspended amidst a gazebo, entwined around trees or pillars, or situated by the entrance to guide invitees to the jubilation area, it shall certainly heighten the merrymaking mood.
The Thirty Neon Sign imparts a vibrant and personalized dimension to birthday festivities, thereby infusing an element of exhilaration and crafting a visually appealing ambiance. It functions as a distinctive ornamental artifact and a lasting memento, thereby elevating the significance and memorability of birthdays.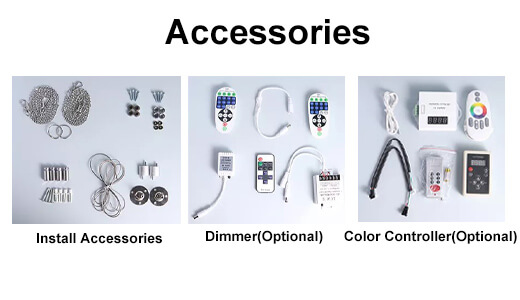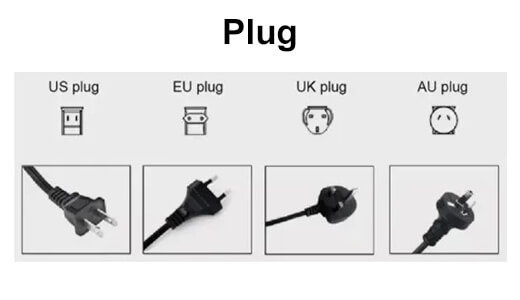 Why Buy This Product from BgNeon:
Unmatched Quality: BgNeon boasts of unparalleled excellence in providing top-notch neon signs that are meticulously crafted with utmost precision and employ the use of premium quality materials.
Customization Options: Our diverse and extensive selection of customization options affords you the opportunity to fashion a unique Thirty Neon Sign that is congruent with your individual style or brand identity.
Expert Artisans: Our team comprises of proficient craftsmen who possess extensive knowledge in the art of neon sign crafting, thereby guaranteeing the creation of exemplary pieces of art.
Worldwide Shipping: BgNeon takes great pride in catering to customers from all corners of the world and providing them with unparalleled products, which are delivered to their doorstep, regardless of their geographical location.
Exceptional Customer Service: We hereby pledge a solemn commitment to deliver exceptional customer service that stands unparalleled within the industry. Our steadfast dedication is to offer assistance to you throughout the complete process, commencing from the primary design phase and culminating in the ultimate installation stage.


No Minimum Order Quantity


Strong Customization Capability

Fast Lead Time: 2-3 working days

100% On-Time S&E Guarantee



Q: May I choose the font style and color that I prefer for the Thirty Neon Sign?
A: Indubitably, we proffer a plethora of font styles and vivacious hues to cater to your idiosyncratic predilections for the Thirty Neon Sign. Kindly intimate us of your specifications, and our proficient team shall manifest your envisaged design into reality.
Q: How long does it take to craft and transport a personalized Thirty Neon Sign?
A: The duration of fabrication and delivery is contingent upon the complexity of your design and your whereabouts. Once we have obtained all the particulars, our squad will supply you with a projected timeline. You can rest assured that we strive to promptly deliver your bespoke neon sign.
Q: Can your LED neon signs endure outdoor conditions?
A: Affirmative, our LED neon signs are apt for employment both indoors and outdoors. They exhibit imperviousness to meteorological elements, protracted sustainability, and are designed to withstand diverse environmental circumstances.
Conclusion
The Thirty Neon Sign offered by BgNeon is a splendid LED neon sign that produces a mesmerizing radiance in any given area. With its personalized design, superior craftsmanship, and unparalleled attention to detail, this bespoke neon sign serves as an impeccable option for those seeking to augment their surroundings with a touch of sophistication and individuality. Depend on BgNeon for a seamless experience, extending from the design to installation, and allow us to illuminate your world with our remarkable Thirty Neon Sign.
Revamp your surroundings with the enticement of the Thirty Neon Sign. Contact us today to commence creating your exceptional LED neon sign masterpiece.