Arrow Light Neon Sign – Customizable LED Neon Sign by BgNeon
— Arrow Light Neon Sign: Add a Striking Visual Element to Your Environment
Welcome to BgNeon, the preeminent Chinese manufacturer of high-quality LED neon signs. Leveraging our extensive proficiency in neon sign production and expansive global presence, we are dedicated to fabricating personalized LED neon signs for a diverse clientele worldwide. We are thrilled to introduce the Arrow Light Neon Sign, a mesmerizing and adjustable lighting system that imbues any environment with sophistication and refinement. Unleash your artistic ingenuity with this exquisitely crafted sign.
Quick Details
Material: LED Neon Tube
Base Board Material: 5mm transparent or black acrylic/metal base
Backboard Type: Square/cut by shape/ invisible Backboard
Neon Colors: Yellow, Orange, Red, Blue, Green, Pink, Purple, White, etc
Neon Tube: 6mm, 8mm, 10mm, 15mm (RGB)
Operate Voltage: 12V
Plug: US, UK, AU, EU Plug
Life Span: More than 50000 hours
Get In Touch With Us
Quick Details
Material: LED Neon Tube
Base Board Material: 5mm transparent or black acrylic/metal base
Backboard Type: Square/cut by shape/ invisible Backboard
Neon Colors: Yellow, Orange, Red, Blue, Green, Pink, Purple, White, etc
Neon Tube: 6mm, 8mm, 10mm, 15mm (RGB)
Operate Voltage: 12V
Plug: US, UK, AU, EU Plug
Life Span: More than 50000 hours
Arrow Light Neon Sign Product Description
The Arrow Light Neon Sign constitutes a visually stunning LED neon sign, featuring a sleek design and a captivating glow. The creation of this sign involves the use of advanced LED technology and high-quality materials, ensuring meticulous craftsmanship and a striking visual element to elevate any setting. The customizable options of the Arrow Light Neon Sign enable personalization to cater to one's unique style and create a focal point that catches the eye.
This sign, beyond being a mere source of illumination, exudes the quality of a work of art, enhancing the aesthetic appeal of any space. The sign's meticulous design captures attention and evokes a sense of intrigue. The LED lights embedded within effervesce with a vibrant glow, creating an alluring visual effect that transforms any environment into an enchanting display.
Product Features:
Customizable Design: The Arrow Light Neon Sign possesses a considerable degree of flexibility in customization, enabling the crafting of a customized sign that harmonizes with personal taste and amplifies the visual allure of a designated area. This is achieved through an array of design options, which include size, color, font, and supplementary elements.
Premium Materials: This sign has been fabricated using premium materials of unparalleled quality, thus guaranteeing its endurance and capacity to preserve its remarkable visual aspect throughout the years.
Striking Visual Impact: The Arrow Neon Sign's vibrant LED lights emit a bright and captivating glow, drawing attention to the unique design of the arrow. As a visually striking element, it adds a touch of style and elegance to any given setting.
Energy-Efficient LED Technology: The utilization of energy-efficient LED lights in our neon signs is a commendable manifestation of our dedication to sustainability. Our Arrow Light Neon Sign stands as evidence of this, emitting radiant illumination while consuming a modest quantity of power. This attribute guarantees that you can relish the stunning visual impact of our neon sign without any apprehension regarding extravagant energy consumption.
Easy Installation: The realization of the Arrow Light Neon Sign is a straightforward endeavor that can be easily accomplished. The aforementioned achievement can be attributed to the existence of simple installation tools and clear instructions that facilitate the process of installation. Moreover, the symbol's innate flexibility in terms of configuration provides a multitude of possibilities for showcasing, such as affixing it onto a perpendicular surface, situating it on a level surface, or creating a display that is customized to individual preferences.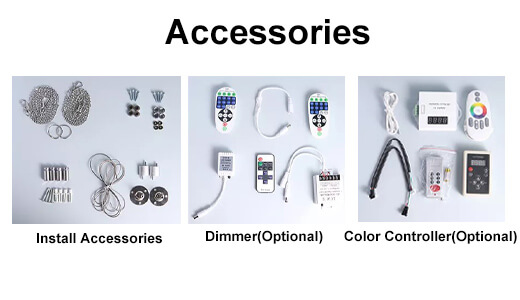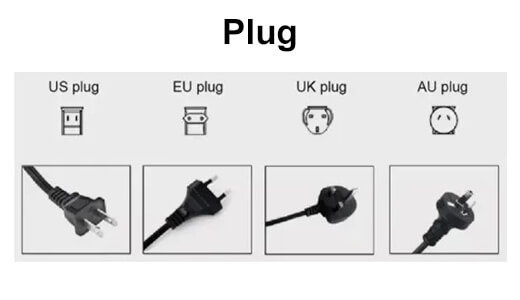 Why Buy This Product from BgNeon:
Superior Quality: At BgNeon, our steadfast dedication lies in providing distinguished merchandise to our highly regarded clientele. Our Arrow Neon Sign undergoes a comprehensive regimen of fastidious artistry and rigorous quality inspections to ascertain that it attains the utmost levels of superiority and resilience.
Customization Options: In the contemporary epoch, we recognize the significance of personalization, and therefore, we provide an extensive selection of customization options that enable you to fabricate a distinctive Neon Sign that highlights your individual flair and amplifies the aesthetic allure of your surroundings.
Global Shipping: At BgNeon, we take pride in our reliable global shipping services. We endeavor to ensure that your Arrow Neon Sign is delivered to you promptly and efficiently, regardless of your location.
Dedicated Provision of Customer Support: The provision of exceptional customer service is of paramount importance in guaranteeing the satisfaction of our highly valued clientele, and we firmly believe in this principle. Our cohort of adept and amiable customer service representatives is perpetually available to furnish aid throughout a vast array of procedures, encompassing customization solicitations and post-acquisition support.


No Minimum Order Quantity

Strong Customization Capability

Fast Lead Time: 2-3 working days

100% On-Time S&E Guarantee



Q: Can diverse hues be chosen for the Neon Sign?
A: Undoubtedly, the Neon Sign presents a plethora of diverse hues to opt from. As an autonomous entity, individuals possess the liberty to elect a color that corresponds to their distinctive aesthetic and favored surroundings.
Q: Can you elaborate on the process required for the installation of the Arrow LED Neon Sign?
A: The meticulous development of the installation procedure for the Arrow LED Neon Sign has placed utmost priority on user convenience, while duly considering the required equipment. The hooks provided can be effectively utilized to ensure secure mounting of the sign on a vertical surface. Moreover, the positioning of the sign can be tailored to align precisely with an individual's particular preferences.
Conclusion
Illuminate your surroundings with elegance and sophistication by utilizing the Arrow Light Neon Sign from BgNeon. This personalized LED neon sign integrates a contemporary and stylish design with a captivating radiance, presenting an aesthetically alluring feature that revolutionizes any setting. BgNeon's unwavering dedication to providing top-quality products, worldwide shipping, and unparalleled customer service establishes it as the go-to source for exceptional LED neon signs. Seize the opportunity to make a bold and resounding statement and elevate the ambiance of your space with the Arrow Light Neon Sign today!