Celebrate Father's Day with the Best Dad In The World Neon Sign
— Create a Meaningful Father's Day Gift with our Custom Best Dad In The World Neon Sign
Welcome to BgNeon, a renowned Chinese manufacturer of LED neon signs. Our area of expertise lies in crafting bespoke neon signs for a wide range of international clients. Our unparalleled skillset in the production of neon signs places us in a prime position to aid you in commemorating Father's Day in a truly exceptional manner. The utilization of a neon sign to exhibit the phrase "Best Dad in the World" represents a remarkably extraordinary and individualized gift selection that is certain to emanate upon your father's significant event and persist as a perpetual testament of your steadfast love and gratitude.
Quick Details
Material: LED Neon Tube
Base Board Material: 5mm transparent or black acrylic/metal base
Backboard Type: Square/cut by shape/ invisible Backboard
Neon Colors: Yellow, Orange, Red, Blue, Green, Pink, Purple, White, etc
Neon Tube: 6mm, 8mm, 10mm, 15mm (RGB)
Operate Voltage: 12V
Plug: US, UK, AU, EU Plug
Life Span: More than 50000 hours
Get In Touch With Us
Quick Details
Material: LED Neon Tube
Base Board Material: 5mm transparent or black acrylic/metal base
Backboard Type: Square/cut by shape/ invisible Backboard
Neon Colors: Yellow, Orange, Red, Blue, Green, Pink, Purple, White, etc
Neon Tube: 6mm, 8mm, 10mm, 15mm (RGB)
Operate Voltage: 12V
Plug: US, UK, AU, EU Plug
Life Span: More than 50000 hours
Best Dad In The World Neon Sign Product Description
The Neon Sign that showcases a heartfelt message to honor the best dad in your life is of premium-quality and handcrafted. This sign adds a touch of warmth and sophistication to any space with its stunning neon glow. Meticulous design and production ensure the highest level of craftsmanship and durability.
The creation of the Neon Sign for the esteemed title of Best Dad In The World is executed with great precision and care, employing cutting-edge LED neon technology. This methodology offers a myriad of advantages when compared to the conventional glass neon signage. LED neon tubing possesses a secure and manageable nature, attributed to its flexibility, lightness, and remarkable durability. Furthermore, this signage material is accompanied by a clear acrylic backing that guarantees its stability and safeguards the neon tubes from any potential external harm.
Product Features:
Customization: Customization is a key feature when it comes to personalizing the Best Dad In The World Neon Sign. By exercising the facultative choice of electing your favored typography, magnitude, and chromaticity, you have the capacity to construct a present that is genuinely unparalleled and incomparable. This personalized gift will be an accurate reflection of your father's personality, making it the perfect present for him.

Energy-Efficient: Our LED neon signs have been meticulously crafted to ensure optimal energy efficiency, with a power consumption rate of up to 80% less than that of conventional glass neon signs. This translates to a cost-effective solution, as you can revel in the vivid illumination without any concerns about exorbitant energy bills.

Long Lifespan: The LED neon tubes possess a protracted longevity, with a projected lifespan of approximately 50,000 hours. Such durability ensures that your father will be able to revel in their splendor for many years to come.

Easy Installation: The process of installation is relatively uncomplicated and direct. This is due to the fact that the sign is accompanied by pre-drilled holes and appropriate mounting hardware. Consequently, it can be effortlessly affixed to any walls or suspended in various locations.

Safe to Use: LED neon signs are deemed to be safe for use due to their lower heat output, making them less hazardous to handle when contrasted with their conventional glass neon counterparts. This feature allows for the display of such signs in various locations, including your father's preferred room or even his office, with confidence and peace of mind.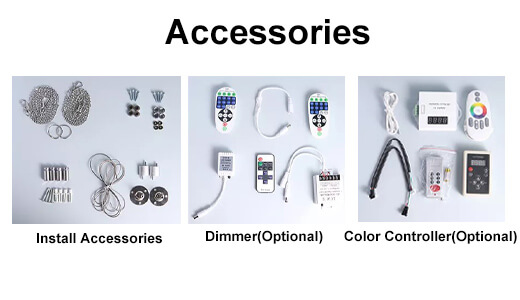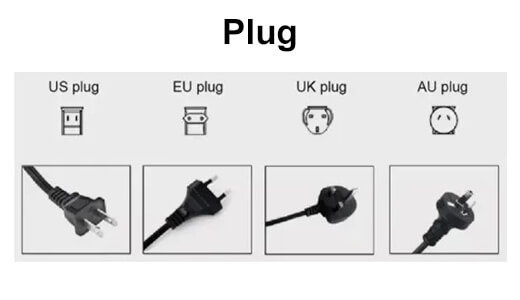 Why Buy This Product from BgNeon:
High-Quality Artisanship: Our utmost pride lies in the production of neon signs of extraordinary quality, utilizing top-notch materials and exhibiting meticulous attention to detail. Our ultimate goal is your satisfaction.

Personalization Alternatives: At BgNeon, we acknowledge the significance of a customized gift. Our customization choices provide you with the opportunity to tailor the Best Dad In The World Neon Sign to correspond with your father's preferences and style.

Worldwide Shipping: We provide dependable and effective shipping services worldwide, guaranteeing timely delivery of your Father's Day present at your residence, regardless of your location.

Competitive Pricing: Our objective is to provide pricing that is highly competitive and delivers optimal value for your investment. Our Best Dad In The World Neon Sign is reasonably priced without compromising on quality.

Dedicated Customer Support: Our proficient and amiable team of customer support professionals are committed to providing unwavering assistance to you throughout the entire process, whether it be in selecting the optimal design or addressing any inquiries or apprehensions that may arise.


No Minimum Order Quantity


Strong Customization Capability

Fast Lead Time: 2-3 working days

100% On-Time S&E Guarantee



Q: How long does it take to bring to life and transport the magnificent Best Dad In The World Neon Sign?
A: Crafting this masterpiece typically requires a span of around 2-3 business days. The duration of the shipping process may fluctuate depending on your whereabouts, however, our team endeavors to finalize the delivery within 1-2 weeks.
Q: May I submit a request to obtain a neon sign in a distinct color?
A: Certainly! We provide a vast selection of color options to suit your father's preferences. During the customization process, kindly specify your color preference.
Q: Is it possible to use the sign in any setting?
A: The application of the Neon Sign for Our Exemplary Dad is viable for indoor environments. Nevertheless, if contemplated for outdoor purpose, we suggest seeking advice from our customer support team to examine probable solutions for enduring severe weather conditions.
Conclusion
Celebrate the occasion of Father's Day with the exquisite Best Dad In The World Neon Sign from BgNeon. Our bespoke LED neon sign provides the perfect opportunity to curate a thoughtful and individualized present that will undoubtedly bring joy to your father's soul. With unparalleled finesse and precision, coupled with energy efficiency and effortless installation, our neon signs are the ultimate choice for paying homage to the remarkable father figure in your life. Place your order now and elevate this Father's Day to unprecedented heights.