Game Time Neon Sign
— The Ultimate Game Time Accessory – Custom Neon Sign for Gamers
Illuminate your gaming area with the Game Time Neon Sign offered by BgNeon. One can customize their sign to their personal preference by carefully selecting their preferred typography, dimensions, and chromaticity in order to establish a unique and recognizable identity. Our neon signs are fully customizable, making them ideal for any gaming arrangement, gamers, gaming enthusiasts, or enterprises, providing a radiant and lively shine that will captivate all your visitors. Their effortless installation process and long-lasting LED light source guarantee durability and long-term utility.
Quick Details
Material: LED Neon Tube
Base Board Material: 5mm transparent or black acrylic/metal base
Backboard Type: Square/cut by shape/ invisible Backboard
Neon Colors: Yellow, Orange, Red, Blue, Green, Pink, Purple, White, etc
Neon Tube: 6mm, 8mm, 10mm, 15mm (RGB)
Operate Voltage: 12V
Plug: US, UK, AU, EU Plug
Life Span: More than 50000 hours
Get In Touch With Us
Quick Details
Material: LED Neon Tube
Base Board Material: 5mm transparent or black acrylic/metal base
Backboard Type: Square/cut by shape/ invisible Backboard
Neon Colors: Yellow, Orange, Red, Blue, Green, Pink, Purple, White, etc
Neon Tube: 6mm, 8mm, 10mm, 15mm (RGB)
Operate Voltage: 12V
Plug: US, UK, AU, EU Plug
Life Span: More than 50000 hours
Game Time Neon Sign Product Description
A neon sign for game time is an LED neon sign that features an acrylic base, typically inscribed with the phrase "Game Time" and adorned with LED neon strips. This is an ideal embellishment for gamers seeking to imbue their gaming area with a distinctive and captivating atmosphere that augments the overall gaming experience.
The term "Game Time" is frequently employed to denote a specific timeframe during which a game or sporting event is in progress. This expression has been prevalent in sports broadcasting since the 1940s when radio and television broadcasts of sporting events gained greater popularity.
In the realm of gaming, the expression "Game Time" has gained significant traction alongside the proliferation of video games during the 1970s and 1980s. Owing to the burgeoning prevalence of domestic gaming consoles and individual computers, enthusiasts of the gaming world have exhibited a heightened level of engrossment in their desired games. Game Time can signify the quantum of time spent by a player in playing a particular game or the duration of a given gaming session. It can also denote the time left to accomplish a specific level or objective within a game.
The phrase "Game Time" has a broader meaning and can encompass the total duration of time spent on gaming. This is particularly evident for fervent gamers who devote a substantial segment of their spare time to engaging in video gaming. It has become interchangeable with the experience of gaming itself, denoting the time devoted to playing and relishing video games. Presently, it is commonly employed by gamers and gaming enthusiasts as a metric to evaluate and discuss the duration of time spent on a specific game or gaming activity in general.
With an increasing number of individuals allocating their time toward gaming, the necessity for superior gaming peripherals and embellishments has surged. To fulfill this requirement, the Game Time Neon Sign was conceived, offering gamers an individualized and unparalleled approach to adorn their gaming domains.
The Game Time Neon Sign has gained widespread popularity among gaming enthusiasts worldwide in recent times. This accessory serves as an attractive addition to any gaming establishment, be it a private or public space. The Game Time Neon Sign, produced by BgNeon, is specifically designed to encapsulate the essence of gaming and create a stimulating and dynamic atmosphere for gamers. The signage is completely adaptable, endowing patrons with the autonomy to elect the typography, magnitude, and hue that corresponds with their individual predilections and aesthetics. It is an excellent means of showcasing one's passion for gaming and establishing a distinctive and individualized gaming space.
The Game Time Neon Sign offered by BgNeon is a superb accessory for gamers keen on imbuing their gaming space with a personalized flair. Fabricated with premium materials and the latest LED technology, our Game Time Neon Signs emanate a radiant and vivid glow that is sure to captivate all your guests. These signs can be installed with ease and incorporate a long-lasting LED light source, ensuring robustness and endurance.
Whether you are a seasoned gaming professional or an avid enthusiast, our signs are the ideal way to establish a personalized and indelible ambiance in your gaming space. Utilize it to embellish your game room, man cave, or gaming studio, or exhibit it in your establishment to engender a hospitable and distinctive milieu for your clientele.
At BgNeon, we take great pride in our ability to create neon signs of exceptional quality. We are dedicated to furnishing our esteemed clientele with expeditious turnaround times and fiercely competitive pricing. Our team collaborates closely with each customer to guarantee that each sign is meticulously crafted in accordance with their precise specifications. We are sanguine that our ultimate product will satisfy or surpass your expectations.
Consider selecting the Game Time Neon Sign from BgNeon to elevate your gaming space to the next level. Our custom neon signs are designed to help you stand out from the competition and create an impressive, high-scoring look that will leave your guests in awe.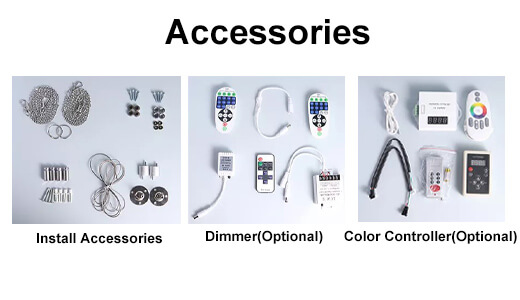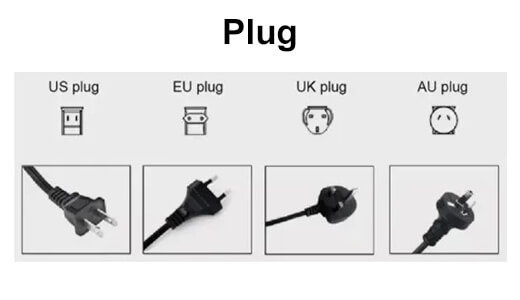 Quanzhou BgNeon Industrial Co., Ltd. is one of the largest manufacturers and exporters of LED neon signs in China. We are resolute in our dedication to the conceptualization, creation, and fabrication of LED neon signage. Our merchandise is distinguished by its superior caliber, competitively affordable pricing, prompt turnaround, energy efficiency, and eco-consciousness. Additionally, we are pleased to offer bespoke sets with no minimum order quantity to accommodate our clients' unique needs.


No Minimum Order Quantity


Strong Customization Capability

Fast Lead Time: 2-3 working days

100% On-Time S&E Guarantee



How do I customize my Neon Sign?
One has the ability to personalize their Neon Sign according to their font, size, and color preferences. By contacting our customer service and specifying the desired options during the placement of an order, our team will construct a specialized sign customized to the individual. Learn more
How long does it take to receive my Neon Sign?
Our Neon Signs are customarily fabricated in accordance with specific orders, thus the duration of production is contingent upon the intricacy of design and the total quantity of signs requested. Nevertheless, it is customary for us to promptly execute orders within a designated period of 2 to 3 business days.
How do I install this Neon Sign?
Our Neon Signs have been deliberately constructed to facilitate simple installation. Each sign is accompanied with all hardware and instructions required for mounting on a wall or suspension from the ceiling. Should any queries or uncertainties arise, our customer service team is readily accessible to provide assistance.
Is this Neon Sign safe to use?
Yes, our Neon Signs have been deemed secure for employment due to our exclusive utilization of the most cutting-edge LED technology. This technology is particularly distinguished for its cool-to-the-touch feature and energy-efficient performance. Furthermore, our signs are deliberately designed to be lightweight and facile to install, thus presenting an astute and convenient choice for any given spatial environment.
Should I leave my neon sign on 24/7?
Neon signage has been crafted to facilitate uninterrupted operation, thereby rendering it impervious to any harm that may arise from being consistently illumined. Nevertheless, there are specific factors that necessitate a meticulous evaluation before opting to maintain the neon sign's continuous illumination.
One aspect that necessitates examination is the usage of energy. Given that neon signs are contingent on electricity for their operation, the persistent illumination of these signs will inevitably culminate in escalated electricity expenditures. If an individual is apprehensive about the management and consumption of energy, it would be judicious to deliberate on deactivating the neon sign during periods of dormancy, notably beyond business hours or when one is absent from the vicinity.
One additional factor to be taken into account pertains to the robustness of one's neon signage. Despite the fact that the uninterrupted luminosity of the sign does not result in immediate detriment, it could expedite the deterioration of the sign and, thus, curtail its longevity. In order to maximize the durability of one's neon sign, it would be advisable to contemplate the possibility of deactivating it during periods of non-use.
In the broader context, the decision to maintain the constant illumination of the neon sign is dependent upon an individual's preferences and specifications. Opting to keep the neon sign illuminated around the clock would be a prudent choice for those seeking an uninterrupted and captivating presentation. Conversely, deactivating the neon sign during periods of inactivity would be a suitable alternative for those concerned with energy consumption or seeking to prolong the signage's lifespan.
How much should you pay for a neon sign?
The determination of pricing for neon signs is subject to considerable influence by a multitude of factors, which include the dimensions, intricacy of the design, hues employed, and the caliber of components and workmanship. Ordinarily, a neon sign of limited size and simplicity may cost between $100 to $300, as opposed to more expansive and elaborate signs that may command prices of several thousands of dollars.
One must take into consideration that a neon sign represents an investment in one's business or personal space and should be regarded as such. A meticulously planned and expertly crafted neon sign can endure for a multitude of years, functioning as a powerful branding tool and an alluring spectacle. Hence, it is commonly recommended to invest in a neon sign of superior quality that not only presents itself exceptionally but also endures over an extended duration.
When procuring a neon sign, it is crucial to take into account not only your fiscal limitations but also your individual requisites and predilections. Engaging in a partnership with a reliable neon sign manufacturer or distributor could prove to be advantageous in navigating the procurement process, while simultaneously guaranteeing the provision of a custom-made sign that adheres to your exact specifications and budgetary limitations.
Do neon signs work in daylight?
Neon signage is specifically designed to be viewed primarily in environments with low or no light, as the brilliant and vivid hues are particularly eye-catching and attention-grabbing under these particular circumstances. In contrast, the chromaticity of neon signs may be less striking and may not attract as much notice in brighter settings, including daylight or bright sunlight.
However, it should not be assumed that neon signs remain completely imperceptible throughout the day. Variations in the sun's intensity and the neon sign's specific configuration can affect its coloring, rendering it distinguishable and mesmerizing during daytime hours. Moreover, supplementary illumination in the form of LED lights or spotlights can be implemented to amplify the neon sign's visibility during daylight hours and to engender a more dramatic impact.
Ultimately, the discernibility of a neon sign during daytime is fundamentally subject to a diverse range of factors, encompassing the sign's constitution, luminescence, and location. If you are considering using a neon sign in an exterior or illuminated setting, it would be advantageous to partner with a skilled neon sign fabricator such as BgNeon, who can assist you in creating an arrangement that is optimized for maximum visibility and impact in all lighting conditions.