Grace Neon Sign – Elevate Your Space with Radiant Elegance
— Bring a Touch of Glamour with Grace Neon Sign Collection
Welcome to BgNeon, the distinguished haven celebrated for its exquisite LED neon signs. Our establishment takes immense pride in being a preeminent Chinese manufacturer that specializes in the tailored production of LED neon signs. We are fervent about crafting spellbinding, handcrafted neon signs that brighten spaces with timeless elegance. Our straight-to-the-point sales approach empowers us to serve clientele globally, with an unwavering commitment to delivering unparalleled superiority and personalized attention. Revel in the enchanting allurement of our Grace Neon Sign collection and witness as your space exudes refinement and luminosity.
Quick Details
Material: LED Neon Tube
Base Board Material: 5mm transparent or black acrylic/metal base
Backboard Type: Square/cut by shape/ invisible Backboard
Neon Colors: Yellow, Orange, Red, Blue, Green, Pink, Purple, White, etc
Neon Tube: 6mm, 8mm, 10mm, 15mm (RGB)
Operate Voltage: 12V
Plug: US, UK, AU, EU Plug
Life Span: More than 50000 hours
Get In Touch With Us
Quick Details
Material: LED Neon Tube
Base Board Material: 5mm transparent or black acrylic/metal base
Backboard Type: Square/cut by shape/ invisible Backboard
Neon Colors: Yellow, Orange, Red, Blue, Green, Pink, Purple, White, etc
Neon Tube: 6mm, 8mm, 10mm, 15mm (RGB)
Operate Voltage: 12V
Plug: US, UK, AU, EU Plug
Life Span: More than 50000 hours
Grace Neon Sign Product Description
The Grace Neon Sign is deemed as an extraordinary artistic feat, distinguished by its exceptional accuracy and scrupulous focus on particulars. Its objective is to enhance the refinement and magnificence of any designated area. In fact, every slight subtlety has been crafted with an unyielding dedication to superiority, ensuring that each sign is customized exactly according to your requirements. As an individually tailored product, it provides the opportunity to integrate one's distinct personal style and panache into the composition, culminating in a genuinely unparalleled work of art that embodies unmatched sophistication and grace.
The term "grace" can have different meanings depending on the particular context in which it is employed. Below are a number of common interpretations of the word:
Elegance or Beauty: Grace may connote a quality of elegance, charm, or beauty in movement, appearance, or conduct. To illustrate, a dancer may execute a performance with grace, manifesting seamless and flowing movements.
Divine Favor or Mercy: Grace may also possess a religious or spiritual implication, signifying the undeserved favor, mercy, or blessing granted by a superior entity. In Christianity, for instance, the term "grace" frequently denotes God's love and forgiveness extended to humanity.
Poise or Composure: Grace embodies an attitude of poise, composure, or dignity, particularly in the midst of arduous or challenging circumstances. One must sustain a state of composure and composure in the midst of challenging circumstances.
Kindness or Courtesy: Grace can also denote kindness, generosity, or courteous behavior towards others. It involves showing goodwill, forgiveness, and understanding, even when dealing with difficult circumstances or individuals.
Free and Unrestricted Movement: In the realm of physics, the term "grace" pertains to the autonomous and unimpeded motion of an entity, devoid of any encumbrance from extrinsic forces or limitations.
Indulge in the captivating radiance emitted by our Grace Neon Sign. The fusion of impeccable artistry and state-of-the-art LED technology within this assemblage, culminates in an absolutely mesmerizing visual display. Our adept craftsmen meticulously sculpt and fashion pliable neon tubes, thereby manifesting your preferred design. Whether you seek a refined cursive font, a spellbinding emblem, or a bespoke form, our team can transmute your vision into a striking actuality.
Product Features:
Premium Quality: The Grace Neon Sign collection we offer is fashioned with exceptional care, utilizing only the finest materials to guarantee an enduring lifespan and striking radiance.
Customization Options: An abundance of options for customization are at your disposal, enabling the fabrication of a bespoke neon signage that is precisely configured to meet your specific requirements. With an array of font styles, color schemes, sizes, and shapes to choose from, you have the ability to express your unique identity and fashion a matchless masterpiece.
Energy-Efficient LED Technology: The LED neon signs that we offer are highly energy-efficient and environmentally friendly, owing to their advanced technology. Their luminous glow is achieved while consuming minimal power, ensuring that they are both cost-effective and energy-conserving.
Easy Installation: The Grace Neon Sign, furnished by our establishment, is accompanied by an installation kit that is user-friendly and facile to handle. This characteristic facilitates the mounting or hanging of the sign with utmost ease, rendering the process of installation effortless and straightforward. Consequently, the transformation of your space can be achieved expeditiously and without complication, taking no more than a few minutes.
Safe and Durable: Our LED neon signs are equipped with safety and durability features that render them safe to handle, produce minimal heat, and engineered to endure the rigours of time, thereby guaranteeing a seamless and long-lasting aesthetic appeal.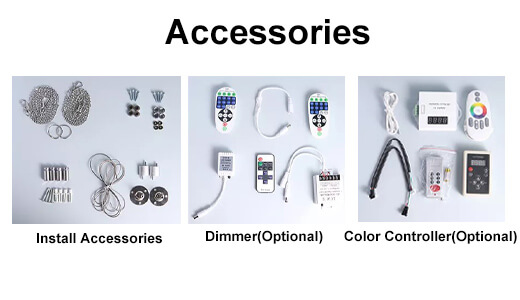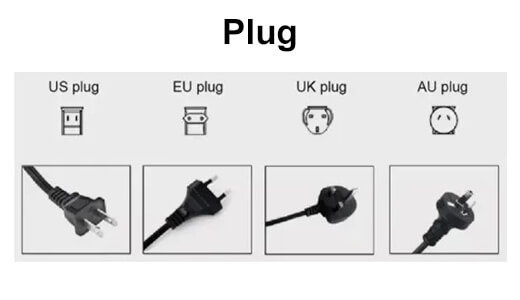 Why Buy This Product from BgNeon:
Unparalleled Expertise: With years of experience in the field of neon sign production, we boast of an unmatched level of expertise. Our profound knowledge and exceptional craftsmanship enable us to deliver products that are nothing short of exceptional and tailored specifically to meet your requirements.
Customization and Personalization: We offer our esteemed clientele an expansive array of customization alternatives, providing them with the chance to design a distinct neon sign that flawlessly harmonizes with their environment.
Superior Quality Control: Our organization's stringent quality control protocols guarantee that every neon sign is subjected to meticulous testing to fulfill our lofty standards of excellence.
Global Reach: Our premium LED neon signs can be enjoyed by customers from all corners of the world thanks to our global shipping and direct sales model.
Exceptional Customer Service: We attach great significance to providing unparalleled customer service, with a concentration on achieving your absolute contentment. Our unwavering commitment to providing timely and trustworthy customer support is evident throughout your entire shopping journey.


No Minimum Order Quantity


Strong Customization Capability

Fast Lead Time: 2-3 working days

100% On-Time S&E Guarantee



Q1. May I inquire as to the process of ordering a personalized Grace Neon Sign?
A1. The process of ordering a custom Grace Neon Sign is quite straightforward. One must first navigate to our website, then choose the preferred size, shape, color, and font style before proceeding to checkout. If desired, our esteemed customer service team is also available to provide tailored assistance.
Q2. Is it possible to request a distinctive design or logo for my neon sign?
A2. Absolutely conceivable is the possibility of acquiring a unique design or logo for your neon sign. Our proficiency is in the creation of unparalleled designs, integrating logos, shapes, and bespoke artwork. If you wish to employ this service, we kindly request that you furnish us with precise design specifications, and our team will closely cooperate with you to realize your creative concept.
Q3. May I inquire if the neon signs are deemed safe for indoor use?
A3. Most certainly, our LED neon signs are specifically crafted for indoor and covered outdoor use, and are guaranteed to be secure, low voltage, and produce minimal heat. You can bask in the captivating radiance without any fretting.
Q4. What is the expected duration for my order to be received?
A4. The production span for a personalized Grace Neon Sign generally oscillates between 2 to 3 working days, contingent upon the intricacy of the blueprint. Once the project is accomplished, we meticulously package and dispatch your order, which may take an additional 3 to 7 days for international shipment.
Conclusion
Illuminate your surroundings with the ageless sophistication exuded by our collection of Grace Neon Signs. These LED neon signs are meticulously crafted, customizable, and offer unmatched beauty and strength. At BgNeon, we pride ourselves on our expertise, exceptional customer service, and global presence. Discover the enchantment of our Grace Neon Sign collection and let your area radiate with elegance. Place your order now and welcome the captivating appeal of illuminated artistry.