Moon Neon Sign – Create a Magical Ambience with Celestial Glow
— Handcrafted Moon Neon Signs: Captivating Décor for Your Space
Welcome to BgNeon, the preeminent destination for splendid LED neon signs. We take immense pride in our position as a leading Chinese manufacturer, specializing in bespoke LED neon signs that cater to a global clientele. Within this specific product page, we present our enchanting Moon Neon Sign, which has been thoughtfully designed to imbue your surroundings with the otherworldly allure of the moon. Our exceptional craftsmanship and unwavering dedication to quality have culminated in a celestial masterpiece that is sure to enrapture both your visual senses and your imagination.
Quick Details
Material: LED Neon Tube
Base Board Material: 5mm transparent or black acrylic/metal base
Backboard Type: Square/cut by shape/ invisible Backboard
Neon Colors: Yellow, Orange, Red, Blue, Green, Pink, Purple, White, etc
Neon Tube: 6mm, 8mm, 10mm, 15mm (RGB)
Operate Voltage: 12V
Plug: US, UK, AU, EU Plug
Life Span: More than 50000 hours
Get In Touch With Us
Quick Details
Material: LED Neon Tube
Base Board Material: 5mm transparent or black acrylic/metal base
Backboard Type: Square/cut by shape/ invisible Backboard
Neon Colors: Yellow, Orange, Red, Blue, Green, Pink, Purple, White, etc
Neon Tube: 6mm, 8mm, 10mm, 15mm (RGB)
Operate Voltage: 12V
Plug: US, UK, AU, EU Plug
Life Span: More than 50000 hours
Moon Neon Sign Product Description
The Moon Neon Sign proffered by us is the consequence of scrupulous artistry utilizing LED neon technology, stimulated by the irresistible and captivating appeal of the moon. This exquisite neon sign affords a coveted alternative for individuals who aspire to infuse a hint of celestial enchantment into their personal or commercial spaces, encompassing living areas, bedrooms, nurseries, event venues, and enterprises. It impeccably mirrors the fragile luminosity and graceful contour of the moon, providing the opportunity to luxuriate in its tranquil radiance day and night.
The Moon Neon Sign has undergone meticulous design with utmost precision and scrupulous attention to every detail, thereby culminating in a visually stunning spectacle that exudes a serene and soothing ambiance. The sign has been constructed using superior, pliable LED neon tubing renowned for its reliability, longevity, and environmental friendliness. The gentle, dispersed radiance of the sign, designed in the configuration of a moon, fosters a calming milieu that is perfect for unwinding or creating an enchanting atmosphere for any occasion.
Product Features:
Superior Craftsmanship: Each Moon Neon Sign is fashioned with superior craftsmanship as our highly skilled artisans meticulously handcraft them, paying close attention to every detail to achieve a flawless finish.
Customization Options: Various customization options are at your disposal to personalize your Neon Sign in accordance with your unique style and spatial needs. These options encompass an extensive array of sizes, hues, and mounting possibilities.
Indulge in the Bliss of Effortless Installation: Our neon signs arrive with instinctive and effortless-to-grasp set-up instructions as well as all the essential trappings, guaranteeing an unbroken and untroubled progression from beginning to end, permitting you to entirely delight in the splendor of your new enhancement.
Energy-Efficient LED Technology: The utilization of avant-garde LED technology in this Neon Sign is a testament to its energy-efficient and long-lasting lighting solution.
Safe and Durable: Our neon signs have been developed with utmost consideration towards safety. The LED neon tubing operates at a low voltage and is both shatterproof and UV-resistant. Moreover, it sustains a cool temperature when contacted, thus guaranteeing the protection of individuals of every age.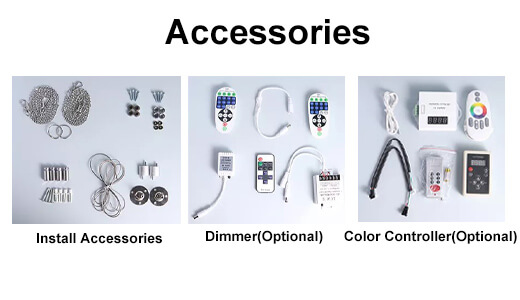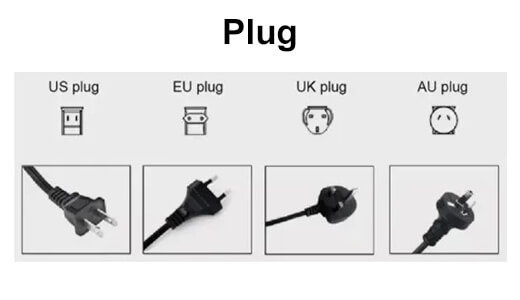 Why Buy This Product from BgNeon:
Unmatched Quality: BgNeon is widely recognized for its steadfast dedication to exquisite workmanship and unparalleled quality. Every individual Moon Neon Sign is painstakingly fashioned to surpass all of your anticipations.
Customization at Your Fingertips: At BgNeon, we recognize the substantial impact that personalization has in modern society. We take delight in presenting an extensive range of alternatives that enable you to produce a customized Moon Neon Sign that precisely mirrors your distinct style and vision. Through our user-friendly customization tools, the ability to create a sign that resonates with your individuality is genuinely within reach.
Global Reach, Direct Sales: Through our extensive global shipping capabilities, we are able to provide a direct avenue for our esteemed customers to access the enchanting Moon Neon Signs without any geographical limitations, as we deliver right to your doorstep, regardless of your location.
Competitive Pricing: Competitive pricing constitutes a fundamental constituent of our commercial strategy, owing to our unwavering pledge to ensure an optimal return on investment for our clients. We persevere in our devotion to providing reasonable pricing while upholding the superior caliber of our merchandise. Consequently, we take great satisfaction in presenting a cost-effective Moon Neon Sign that guarantees unparalleled quality and extraordinary worth.
Excellent Customer Service: Our team of proficient specialists manifests remarkable competencies and is dedicated to securing your utmost contentment by dispensing unparalleled client service. We are readily accessible and poised to aid you throughout the entire process, commencing from the curation of the impeccable Moon Neon Sign to furnishing post-purchase guidance.


No Minimum Order Quantity


Strong Customization Capability

Fast Lead Time: 2-3 working days

100% On-Time S&E Guarantee



Q1: Can I customize the color of this Neon Sign?
A1: Affirmative, the customization of the color of the Neon Sign is indeed feasible. Our assortment of color options is extensive, affording you the opportunity to tailor your Moon Neon Sign to your personal preferences and the desired atmosphere.
Q2: In what manner can the installation of this Neon Sign be executed?
A2: The process of installing your Neon Sign can be executed with ease and without complications. We furnish you with comprehensive installation instructions and provide all the requisite accessories to facilitate the process for you.
Q3: Can the safety of utilizing neon signs be guaranteed?
A3: Undoubtedly, safety is of the utmost importance in the design and manufacture of our neon signs. Our employment of LED neon tubing, which operates on low voltage, ensures that a cool temperature is maintained, thereby eliminating any likelihood of electric shock. Furthermore, our signs are fabricated to be shatterproof and UV-resistant, thus offering a dependable and enduring option for all.
Conclusion
Elevate your surroundings with the captivating radiance of our Moon Neon Sign. This remarkable neon sign, meticulously handcrafted with exceptional attention to detail, imbues the celestial magnificence of the moon into your living space. Offering personalized options, unparalleled craftsmanship, and an unwavering dedication to customer contentment, BgNeon is the preeminent source for enchanting LED neon signs. Unearth the enchantment of the Moon Neon Sign today and metamorphose your environment into a celestial sanctuary.