Lightning Bolt Neon Sign by BgNeon
— Electrify Your Space with a Dazzling Lightning Bolt Neon Sign
Welcome to BgNeon, where we strive to offer the finest LED neon signs. Our custom-made, high-quality neon signs serve to enhance any space with a touch of brilliance. Among our impressive collection, the Lightning Bolt Neon Sign particularly stands out as a stunning masterpiece. It is highly probable that the aforementioned phenomenon will stimulate the environment, giving rise to an enthralling atmosphere that is likely to have a lasting impact.
Quick Details
Material: LED Neon Tube
Base Board Material: 5mm transparent or black acrylic/metal base
Backboard Type: Square/cut by shape/ invisible Backboard
Neon Colors: Yellow, Orange, Red, Blue, Green, Pink, Purple, White, etc
Neon Tube: 6mm, 8mm, 10mm, 15mm (RGB)
Operate Voltage: 12V
Plug: US, UK, AU, EU Plug
Life Span: More than 50000 hours
Get In Touch With Us
Quick Details
Material: LED Neon Tube
Base Board Material: 5mm transparent or black acrylic/metal base
Backboard Type: Square/cut by shape/ invisible Backboard
Neon Colors: Yellow, Orange, Red, Blue, Green, Pink, Purple, White, etc
Neon Tube: 6mm, 8mm, 10mm, 15mm (RGB)
Operate Voltage: 12V
Plug: US, UK, AU, EU Plug
Life Span: More than 50000 hours
Lightning Bolt Neon Sign Product Description
The Lightning Bolt Neon Sign, produced by BgNeon, is a highly conspicuous and impressive LED neon sign that has been fashioned to replicate the distinctive shape of a lightning bolt. Meticulously constructed with scrupulous attention to detail, this sign exudes a vivid and mesmerizing radiance, rendering it a captivating focal point for any space or establishment. Irrespective of whether you aim to enhance the decor of your residence, intensify the ambiance of your enterprise, or add a unique flair to a gathering, our Lightning Bolt Neon Sign is the preeminent selection for you.
The Lightning Bolt Neon Sign has been crafted by hand with utmost care and precision, utilizing LED neon flex of the highest quality to produce a consistent and brilliant shine. The sign comes in multiple sizes, providing you with the opportunity to select the optimal dimensions that best complement your area. This neon sign harmoniously merges contemporary aesthetics with traditional neon elements, flaunting a stylish and graceful outline.
Product Features:
Brilliant Illumination: The Lightning Bolt Neon Sign is an exceptional source of illumination, emanating a brilliant glow through its vibrant LED lighting. This feature renders it an alluring centerpiece that captures attention wherever it is showcased.
Durable Construction: The construction of this neon sign is of exceptional quality, fabricated with materials that guarantee longevity, thereby ensuring years of enjoyment and reliable performance.
Energy-Efficient: The neon sign is energy-efficient, utilizing LED technology that requires minimal energy consumption while providing maximum impact, making it an environmentally friendly choice.
Easy to Install: Installation is a breezy affair, with each sign equipped with pre-drilled holes and mounting accessories. One may choose to suspend it on a vertical surface or position it on a level horizontal surface.
Safe and Low Maintenance: Safety and minimal upkeep are paramount in our LED neon signs. They emit minimal heat and are highly resistant to breakage, which guarantees safety and requires minimal maintenance.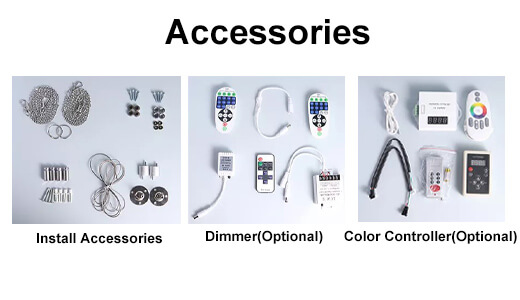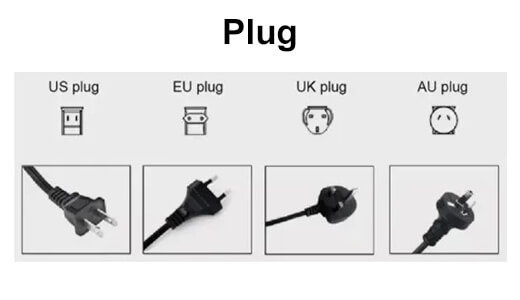 Why Buy This Product from BgNeon:
Unmatched Quality: BgNeon is widely recognized for its unparalleled dedication to excellence, which is reflected in the strict quality control measures that each of our Neon Signs undergoes. Our unwavering commitment to exceptional quality ensures that every piece meets our exceptionally high standards.
Customization Options: At BgNeon, we hold a significant sense of gratification in presenting an extensive array of customization alternatives to our esteemed patrons. Our services of customization extend the privilege of personalizing your neon signage with an assortment of shades, dimensions, and lettering, ultimately yielding a genuinely unparalleled and tailored commodity that embodies your particular preferences and panache.
Worldwide Shipping: No matter where you are located, BgNeon is pleased to offer worldwide shipping of our neon signs, guaranteeing a hassle-free and convenient shopping experience. Our dedication towards ensuring customer contentment is demonstrated through our capability to directly transport our merchandise to your abode.
Dropshipping Services: For those interested in starting their own neon sign business, BgNeon offers convenient dropshipping services that eliminate the need for inventory or shipping logistics. This particular service has been intricately crafted with the specific aim of simplifying the process of establishing a business venture for entrepreneurs, thereby enabling them to attain triumphant outcomes.
Exceptional Customer Support: Our team comprised of professionals in customer service is steadfast in their unwavering pledge to deliver unparalleled levels of assistance to our highly valued clientele. We persistently remain available to you throughout the entire process, commencing from the initial selection of the optimal signage to the satisfactory resolution of any and all inquiries or issues that may present themselves.


No Minimum Order Quantity


Strong Customization Capability

Fast Lead Time: 2-3 working days

100% On-Time S&E Guarantee



Q: Can I customize the color of the Neon Sign?
A: Affirmative, customization options for the color of the neon sign are available. To discuss your preferred color and specifications, kindly reach out to our support team.
Q: What is the expected lifespan of this Neon Sign?
A: Our LED neon signs are engineered to provide a prolonged lifespan of roughly 50,000 hours, hence guaranteeing long-lasting enjoyment.
Q: Is it feasible to utilize the neon sign outdoors?
A: While our neon signs are primarily designed and suited for indoor use, we can furnish weatherproofing alternatives for the neon sign to be installed outdoors. Kindly refrain from hesitating to engage our support team for any further elucidation on this issue.
Conclusion
Elevate your environment with the captivating Lightning Bolt Neon Sign, crafted meticulously by BgNeon. This remarkable sign amalgamates striking aesthetics with contemporary LED technology, producing a mesmerizing radiance that infuses a touch of enchantment into any setting. With our unwavering commitment to excellence, personalized options, global shipping, and exceptional customer service, BgNeon is your dependable source for elite LED neon signs. Illuminate your surroundings with élan – opt for the Lightning Bolt Neon Sign today!