Rainbow Neon Sign – Vibrant and Customizable LED Neon Signs
— Create a Mesmerizing Ambiance with a Rainbow Neon Sign from BgNeon
Welcome to BgNeon, the preeminent destination for top-tier LED neon signs. We take immense pride in our vast expertise as a Chinese manufacturer, with a specialization in custom production of LED neon signs tailored to a global clientele. Our extensive array of products includes the mesmerizing Rainbow Neon Sign, meticulously designed to imbue your environment with a vibrant spectrum of hues. Our exceptional craftsmanship and unparalleled attention to detail ensure an awe-inspiring visual display that captivates both you and your esteemed guests.
Quick Details
Material: LED Neon Tube
Base Board Material: 5mm transparent or black acrylic/metal base
Backboard Type: Square/cut by shape/ invisible Backboard
Neon Colors: Yellow, Orange, Red, Blue, Green, Pink, Purple, White, etc
Neon Tube: 6mm, 8mm, 10mm, 15mm (RGB)
Operate Voltage: 12V
Plug: US, UK, AU, EU Plug
Life Span: More than 50000 hours
Get In Touch With Us
Quick Details
Material: LED Neon Tube
Base Board Material: 5mm transparent or black acrylic/metal base
Backboard Type: Square/cut by shape/ invisible Backboard
Neon Colors: Yellow, Orange, Red, Blue, Green, Pink, Purple, White, etc
Neon Tube: 6mm, 8mm, 10mm, 15mm (RGB)
Operate Voltage: 12V
Plug: US, UK, AU, EU Plug
Life Span: More than 50000 hours
Rainbow Neon Sign Product Description
The Rainbow Neon Sign, a superior LED neon sign, showcases an impressive spectrum of hues. Our proficient craftsmen exhibit exceptional meticulousness and accuracy as they adeptly handle pliable neon tubes to form an enticing rainbow layout, providing a modern interpretation of the traditional neon style. This adaptable sign functions as an outstanding enhancement to numerous environments, encompassing private dwellings, business venues, and noteworthy occasions, instilling a fanciful and distinct personality into any given space.
At BgNeon, the provision of customized solutions to our customers is a fundamental belief we hold dear. The Rainbow Neon Sign is a testament to this belief. Every single sign is meticulously handcrafted to satisfy the distinct demands of the customer, providing the chance to conform the design in harmony with the patron's unique inclinations and predilections. Whether the customer desires a specific size, color combination, or a personalized message incorporated into the rainbow design, our team of skilled craftsmen will bring their vision to life. Furthermore, every sign undergoes a rigorous quality control process to ensure that it meets our high standards, thereby guaranteeing a spectacular centerpiece that illuminates any space.
Product Features:
Durable and Energy Efficient: Our Rainbow Neon Signs are fabricated utilizing first-rate LED technology, guaranteeing sturdiness and energy efficiency. This ensures that one can experience the vivid neon colors without any apprehension of incurring exorbitant electricity bills or the delicacy of conventional glass neon signs.
Customizable Design: We comprehend the significance of customization and thus, our Rainbow Neon Signs can be modified to meet your specific needs. One has the freedom to choose from a diverse range of dimensions, hues, and even introduce a bespoke communication to render it genuinely extraordinary.
Easy Installation: The installation process for our neon signs is deliberately made to be straightforward and convenient. Our signs are equipped with pre-drilled holes, as well as a complete set of mounting hardware, ensuring that you can effortlessly showcase it on your wall or suspend it from your ceiling.
Versatile Application: The Rainbow Neon Sign possesses remarkable versatility, serving as an instrument by which fanciful elements may be imbued into domestic embellishment, the professional atmosphere may be elevated, or visually captivating exhibitions may be devised for a variety of events. Its versatility endows it with a matchless ability to adapt to any given environment.
Safe and Eco-Friendly: Our LED neon signs are crafted from environmentally sustainable materials, thus ensuring the safety of both individuals and the environment. The utilization of low-voltage technology not only guarantees the preservation of the neon's iconic radiance but also promotes safety, all while being both safe and eco-friendly.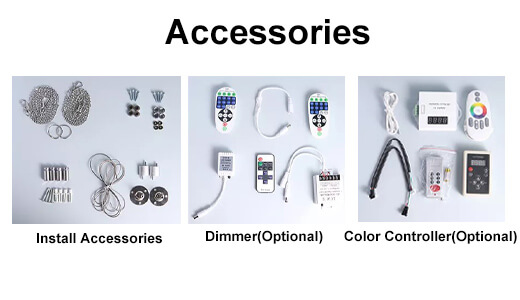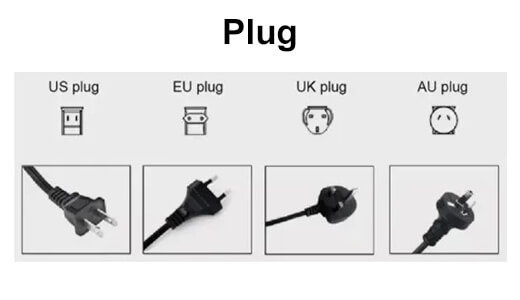 Why Purchase This Particular Item from BgNeon:
Unrivaled Quality: BgNeon prides itself on its unparalleled commitment to providing exceptional quality products. The Rainbow Neon Sign is created with utmost precision by adept craftsmen who exhibit a remarkable degree of meticulousness, evident in the unparalleled level of artisanship achieved.
Customization Opportunities: We acknowledge the uniqueness of each of our esteemed customers. Upon choosing BgNeon, you are accorded the privilege to personalize your Rainbow Neon Sign in alignment with your distinct proclivities and predilections.
Global Shipping and Dropshipping: Irrespective of your geographic location, BgNeon provides global delivery services to facilitate your access to our Rainbow Neon Signs from any corner of the world. Furthermore, we offer the provision of dropshipping services, thereby facilitating the smooth and hassle-free process of order fulfillment to your esteemed customers.


No Minimum Order Quantity


Strong Customization Capability

Fast Lead Time: 2-3 working days

100% On-Time S&E Guarantee



Q1. May I select the dimensions and hues of my Rainbow Neon Sign?
A1. Certainly, without a doubt! We proffer options for customization to cater to your specific predilections, including size and color combinations, to ensure your sign aligns with your preferences.
Q2. What is the duration for order delivery?
A2. The production duration of our Rainbow Neon Signs usually spans from 2-3 workdays contingent on the intricacy of the design. The temporal span of shipping may exhibit variability contingent upon your geographical whereabouts. Nevertheless, as a rule, the duration of shipping spans a time frame of 3-7 days.
Q3. Are your neon signs risk-free?
A3. Absolutely. Our LED neon signs function at low voltage, ensuring safety while still maintaining the classical neon aesthetic. In addition, we utilize eco-friendly materials that are safe for both your well-being and the environment.
Q4. Is there a provision for guarantee of your products?
A4. Absolutely, we extend a 1-year warranty for all our products. We request you to kindly contact us for additional details.
Conclusion
BgNeon's Rainbow Neon Sign presents a direct and consequential approach to amplifying any designated area with an array of vivid hues. Our custom-made LED neon signs are painstakingly created by proficient artisans, affording abundant opportunities for customization based on personal predilections. BgNeon sets itself apart from its rivals through its incomparable excellence, effortless installment procedures, and global shipping alternatives, rendering it the supreme preference for enchanting neon signs that radiate any setting. Indulge in the bewitching charm of a mesmerizing haven of hues by acquiring our Rainbow Neon Sign today!