Rainbow Cloud Neon Light Sign – Illuminate Your Space with Vibrant Colors
— Bring a Whimsical Touch to Your Decor with the Rainbow Cloud Neon Light Sign
Welcome to BgNeon, the foremost location for superior LED neon signage. Our exceptionality lies in the provision of bespoke neon signs, meticulously crafted to augment your surroundings and captivate your viewership. Within this specific product page, we present to you our resplendent Rainbow Cloud Neon Light Sign. Its vivacious hues and enthralling design will imbue any space or occasion with a sense of enchantment.
Quick Details
Material: LED Neon Tube
Base Board Material: 5mm transparent or black acrylic/metal base
Backboard Type: Square/cut by shape/ invisible Backboard
Neon Colors: Yellow, Orange, Red, Blue, Green, Pink, Purple, White, etc
Neon Tube: 6mm, 8mm, 10mm, 15mm (RGB)
Operate Voltage: 12V
Plug: US, UK, AU, EU Plug
Life Span: More than 50000 hours
Get In Touch With Us
Quick Details
Material: LED Neon Tube
Base Board Material: 5mm transparent or black acrylic/metal base
Backboard Type: Square/cut by shape/ invisible Backboard
Neon Colors: Yellow, Orange, Red, Blue, Green, Pink, Purple, White, etc
Neon Tube: 6mm, 8mm, 10mm, 15mm (RGB)
Operate Voltage: 12V
Plug: US, UK, AU, EU Plug
Life Span: More than 50000 hours
Rainbow Cloud Neon Light Sign Product Description
Our bespoke LED neon sign, the Rainbow Cloud, is a masterful creation that boasts a charming cloud shape and a kaleidoscope of vivid hues. This delightful piece has been thoughtfully fashioned to replicate the enchanting allure of a rainbow, heightening the ambiance and yielding a visually stunning experience. The Rainbow Cloud Neon Light Sign is a perfect addition to any setting, be it a bedroom, living area, party, wedding, or commercial enterprise.
Our skilled artisans meticulously handcraft this awe-inspiring piece using only the finest quality, eco-friendly LED lights. Illuminating with a gentle and soothing radiance, the sign seamlessly transitions between a range of rainbow hues, creating a mesmerizing and captivating visual display. The lightweight design makes installation effortless, allowing you to showcase this remarkable work of art wherever you desire.
Product Features:
Vibrant Colors: The Radiant Rainbow Cloud's Neon Light Display reveals an enchanting spectrum of lively hues, sure to enrapture the spirit with its stunning and spellbinding exhibition of shades. The expertly crafted blend of hues produces an exceptional effect that is nothing short of extraordinary.
The application of Energy-Economizing LED Technology: The emblem integrates the application of energy-economizing LED technology, which consumes an insignificant quantity of energy and assures reliable and enduring functionality. The integration of this groundbreaking and visionary strategy broadens the emblem's capacity for first-rate operation while at the same time lessening its ecological influence and carbon footprint.
Crafted with a Focus on Perseverance and Security: The present emblem under examination has been expertly fashioned with a focus on perseverance and safeguarding. Its radiance has been achieved through assiduous artistry, employing sturdy constituents to ensure its resiliency and permanence, enabling it to withstand the trials associated with habitual utilization. Furthermore, the symbol has been engineered to operate with minimal thermal energy and low electrical potential, guaranteeing a secure and innocuous user experience.
Customizable Options: At BgNeon, we are proud to offer a diverse range of customizable options to our esteemed clients. These customizable options enable our clients to modify the size and design of their Rainbow Cloud Neon Light Sign according to their specific preferences and precise specifications. Such options provide a convenient and flexible approach to personalizing their sign to suit their unique needs.
Versatile Placement: The signage at hand showcases remarkable flexibility in terms of placement, as it can be effortlessly situated on either a wall or a shelf. In both of these locations, it emanates a palpable sense of sophistication and finesse, thereby elevating the visual appeal of the environment in which it is situated.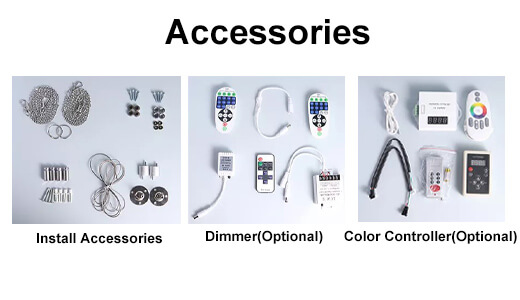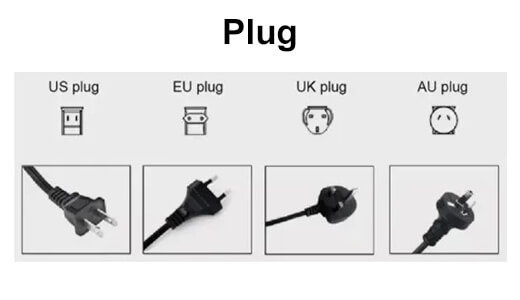 Why Buy This Product from BgNeon:
Premium Quality: At BgNeon, we prioritize the provision of premium quality products. Our skilled artisans meticulously craft each neon sign, ensuring that meticulous attention to detail and superb craftsmanship are upheld. Consequently, our esteemed clientele has the privilege of experiencing the gratification associated with possessing a superior product.
Customization Options: We at BgNeon recognize the significance of personalized products, and we offer customization options to cater to our clients' specific needs. This feature allows our clients to acquire a unique Neon Light Sign.
International Shipping: Our products are available for purchase globally, and we provide international shipping services. Irrespective of your location, you can appreciate the beauty of our neon signs.
Dedicated Customer Service: The team responsible for overseeing our customer service department exhibits an unwavering commitment to providing exceptional support to our esteemed client base. Our resources are readily accessible to address any inquiries, provide customized solutions, and ensure complete satisfaction.


No Minimum Order Quantity


Strong Customization Capability

Fast Lead Time: 2-3 working days

100% On-Time S&E Guarantee



Q: How do I install this Neon Light Sign?
A: The process of installing this Neon Light Sign is uncomplicated and straightforward, thanks to the pre-existing holes and the hanging chain that are present, rendering it facile to hang. Alternatively, it can be positioned on a level surface or fastened using adhesive hooks.
Q: Can I customize the size and design of the sign?
A: Yes, customization options are indeed available for this sign. We highly urge all parties with an interest to make contact with our esteemed customer service team. The members of our team possess exceptional qualifications and are enthusiastic about participating in extensive discussions to satisfy any and all specific needs that may be required.
Q: Is the sign safe to use?
A: Absolutely. The safety of this Neon Light Sign is paramount. The construction of this device has been designed with utmost consideration towards safety measures, as it functions at low voltage levels and emits negligible amounts of heat. This renders it suitable for use by individuals of all ages, without any potential hazards.
Conclusion
Illuminate your surroundings with the enchanting Rainbow Cloud Neon Light Sign, a product proffered by BgNeon. This sign is an exemplary addition to any setting, characterized by its vibrant hues, robust build, and customizable features. Allow the magical radiance of the rainbow to evoke feelings of joy and whimsy in your home, event, or business. BgNeon is renowned for providing unparalleled quality and personalized service, and we are dedicated to assisting you in creating an absolutely captivating atmosphere. Invest in your space by procuring the Rainbow Cloud Neon Light Sign today, and observe your space undergo a metamorphosis into a visual masterpiece.