How to Start a Neon Sign Business in 8 Steps
Welcome to BgNeon's comprehensive guide on how to start a neon sign business. Neon signs have been a timeless and classic way to advertise or create a unique ambiance in any business or personal setting, and with the rise of LED neon signs, it has become easier and more affordable to create custom neon signs for any occasion.
In this guide, we will take you step-by-step on how to start a successful neon sign business, from conducting market research to producing and marketing your neon signs. Whether you're an entrepreneur looking to start a new venture or a business owner looking to expand your product line, this guide will provide you with everything you need to know to start a successful neon sign business. So let's get started!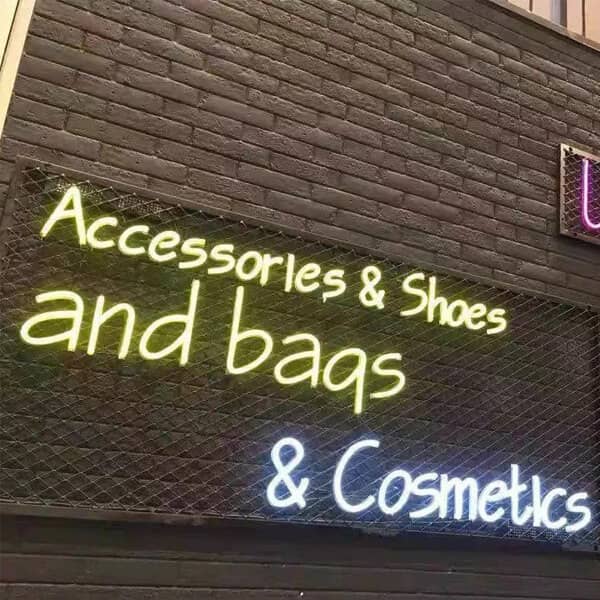 About the Author – Peter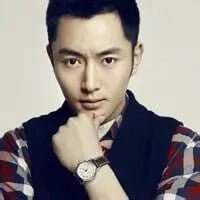 Hi, I'm Peter, a dedicated member of the BgNeon team for over a decade. During my time at BgNeon, I have gained extensive knowledge and experience in the neon sign industry, from manufacturing and design to marketing and sales. I am passionate about helping entrepreneurs and business owners start and grow their neon sign businesses by providing them with the best quality products and valuable insights. With my expertise and BgNeon's exceptional products and services, we can help you succeed in the neon sign business.
Introduction
In recent years, the demand for LED neon signs has skyrocketed. These versatile, energy-efficient, and eye-catching signs have become popular for businesses, homes, and events. With this increased demand comes the opportunity for entrepreneurs to start their own neon sign businesses. In this comprehensive guide, we will walk you through the process of starting a neon sign business, covering everything from market research to customer support. With over 2500 words of valuable information, you'll have everything you need to get your neon sign business up and running.
Market Research and Business Planning
Before diving into the neon sign business, it's important to conduct thorough market research and understand the industry landscape. This will help you identify your target customers, competitors, and potential niches, as well as determine the overall viability of your business idea.
Industry Overview: Familiarize yourself with the LED neon sign industry, including its history, current trends, and future projections. Research the key players in the market, their products, and their strategies.
Target Customers: Identify your potential customers, such as businesses, homeowners, event planners, interior designers, and other professionals who might be interested in purchasing custom neon signs.
Competitors: Analyze your competition to understand their strengths, weaknesses, and unique selling points. This will help you position your business and develop a competitive edge.
Choosing Your Niche
To succeed in the neon sign business, it's crucial to carve out a niche that sets you apart from your competitors. Consider focusing on one or more of the following:
Industry Verticals: Focus on specific industries, such as retail, hospitality, or entertainment, and cater to their unique needs.
Customization: Offer a wide range of customization options to attract customers who want unique, personalized neon signs.
Design: Specialize in creating innovative, eye-catching designs that set your signs apart from the competition.
Eco-Friendly: Position your business as environmentally friendly by using sustainable materials and manufacturing processes.
Creating a Business Plan
A well-crafted business plan will serve as a roadmap for your neon sign business, outlining your goals, strategies, and financial projections. An effective business plan should include the following sections:
Executive Summary: Summarize your business idea, objectives, and unique selling points.
Company Overview: Describe your company's mission, vision, and core values.
Market Analysis: Present your market research findings, including your target customers, competitors, and industry trends.
Marketing Strategy: Outline your plans for promoting your business and reaching your target customers.
Operations Plan: Detail your workspace setup, equipment, and materials sourcing.
Management and Organization: Describe your management structure, team members, and key personnel.
Financial Projections: Provide a detailed breakdown of your projected revenues, expenses, and profits.
Setting Up Your Workspace
Your workspace will play a crucial role in the success of your neon sign business. It should be well-organized, functional, and safe. Consider the following when setting up your workspace:
Location: Choose a location that is easily accessible, has sufficient space for your equipment and materials, and meets any zoning or permitting requirements.
Layout: Plan your workspace layout to maximize efficiency and productivity.
Safety: Ensure that your workspace is well-ventilated, well-lit, and equipped with appropriate safety measures, such as fire extinguishers and first-aid kits.
Sourcing Materials and Equipment
To produce high-quality neon signs, you'll need to source quality materials and equipment. Consider the following:
LED Neon Flex: Research and choose a reliable supplier for your LED neon flex, such as BgNeon. Look for suppliers that offer a wide range of colors, sizes, and customization options.
Power Supplies and Accessories: Source power supplies, connectors, and other accessories necessary for assembling and installing your signs.
Tools and Equipment: Invest in the tools and equipment required for cutting, shaping, and assembling your signs, such as cutting pliers, heat guns, and soldering irons.
Backboards and Mounting Materials: Find suppliers for backboards and mounting materials, ensuring they are durable and compatible with your neon signs.
Packaging and Shipping Supplies: Source quality packaging materials to protect your products during shipping and enhance your brand image.
Of course, you can also forget the above 5 points, and find a reliable one-stop service neon sign supplier to help you complete the production, packaging, and delivery. If you are just starting this business, I suggest you do this, This saves a lot of upfront costs.
BgNeon provides Neon Sign Dropshipping, providing you with low-price and high-quality customizable LED neon signs, contact us now to get a free quote.
Petter
2023-05-17T09:06:51+00:00