How to Start a Neon Sign Business in 8 Steps
Welcome to BgNeon's all-inclusive guide on the initiation of a neon sign enterprise. Neon signs have persisted as an everlasting and essential method for advertising or fostering a unique atmosphere in various business or personal settings. The advent of LED neon signs has propelled a more effective and cost-efficient methodology for fabricating personalized neon signs, thereby enhancing accessibility to a wider spectrum of individuals.
This guide will meticulously outline the steps necessary to establish a prosperous neon sign business, commencing with market research, and ultimately encompassing the production and marketing of neon signs. Whether you are an enterprising individual seeking to embark on a new venture or a current business owner aspiring to expand your product line, this guide will furnish you with the requisite knowledge to initiate a prosperous neon sign enterprise. We shall now embark upon this illuminating expedition.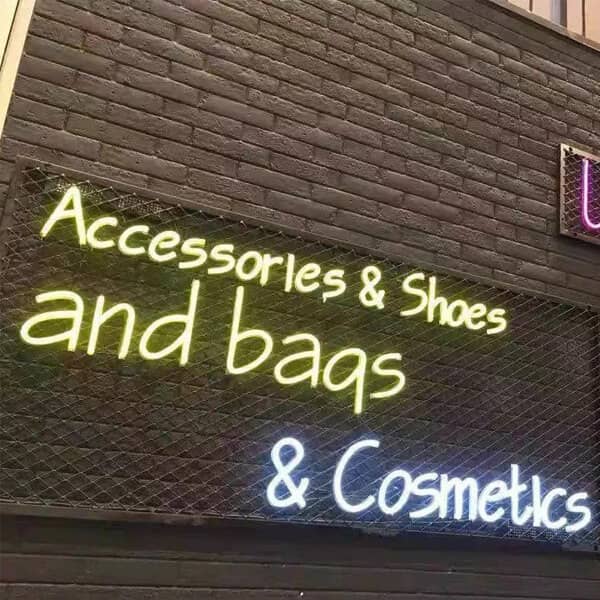 About the Author – Peter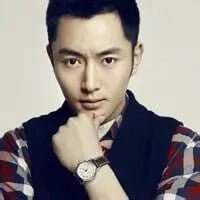 As a devoted member of the illustrious BgNeon team for over a decade, allow me to introduce myself as Peter. My tenure at BgNeon has been characterized by the acquisition of substantial knowledge and experience in the niche neon sign industry. From production and design to advertising and sales, my fervor for the craft knows no bounds. My passion lies in assisting entrepreneurs and company owners in the establishment and advancement of their neon sign ventures. With top-notch products and valuable insights, BgNeon and I can guide you towards the pinnacle of success in the neon sign industry.
Introduction
In contemporary times, the need for LED neon signs has witnessed an unprecedented surge. These multi-functional, energy-conserving, and visually appealing signs have garnered immense popularity among businesses, residential areas, and occasions. With this upsurge in demand, arises an opening for entrepreneurs to initiate their own neon sign ventures. In this exhaustive manual, we shall furnish you with elaborate procedures on how to commence a venture of neon signs, encompassing all facets that range from scrutinizing the market to ensuring customer satisfaction. Filled with over 2500 words of valuable insights, you will have all the requisite resources at your disposal to initiate and successfully run your neon sign business.
Market Research and Business Planning
To embark upon the endeavor emblematic of luminosity, it is essential to engage in exhaustive market investigation and attain a comprehensive comprehension of the intricacies intrinsic to this specific realm. This shall facilitate the pinpointing of your intended recipients, rivals, and potential market sectors, in tandem with an appraisal of the overall viability of your entrepreneurial proposition.
To become acquainted with the realm of LED neon signs, it is crucial to delve into its past, present trends, and future projections. Investigate the principal players in the market, their merchandise, and their tactics.

Identify your intended customer base, which could encompass enterprises, residential property owners, organizers of events, professionals in the field of interior design, and other individuals who may demonstrate enthusiasm in acquiring personalized neon signs.

Scrutinize your opponents to comprehend their strong suits, weak points, and distinctive selling points. This will facilitate the formation of an unrivaled market position and foster a competitive edge.
Choosing Your Niche
To attain triumph in the neon signage sector, it is of utmost importance to establish a unique and definitive niche that sets one apart from its rivals. It may be prudent to focus on any of the ensuing options:
Industry Verticals: Within the realm of commerce, industry verticals are strategically aligned to specific sectors, encompassing, but not restricted to, retail, hospitality, and entertainment, with the primary objective of fulfilling distinctive and individualized demands.
Customization: The offering of a diverse range of customization options caters to discerning customer who seeks individuality and bespoke neon signage.
Design: Specializing in crafting innovative and aesthetically pleasing designs that effectively distinguish your signage from that of your competitors, is the crux of our design philosophy.
Eco-Friendly: To promote environmental awareness in their enterprise, one can employ sustainable resources and production techniques, thereby establishing the organization as eco-friendly.
Creating a Business Plan
A meticulously-crafted business plan shall function as a navigational tool for your neon sign enterprise, delineating your objectives, methodologies, and monetary forecasts. A proficient business plan must encompass the ensuing components:
Executive Summary: The present written composition strives to furnish a succinct portrayal of our pioneering entrepreneurial idea, aspirations, and unique attributes.
Company Overview: The crux of the ensuing discussion is to explicate the mission, vision, and core tenets that form the bedrock of the functions of the entity in question.
Market Analysis: The ensuing analysis delineates the findings of our market research, encompassing our target customers, competitors, and prevailing industry trends.
Marketing Strategy: To guarantee the effective advancement of a commercial enterprise and the achievement of the targeted demographic, it is essential to articulate a thorough marketing plan. This strategy ought to incorporate a meticulous framework of the methodologies and tactics that will be employed to optimize exposure and allure potential customers.
Operations Plan: The current document endeavours to elucidate the methodology implemented for the intended project. Its precise objective is to explicate the multifaceted complexities entailed in establishing the workspace, procuring requisite equipment, and obtaining indispensable resources.
Management and Organization: The present study seeks to explicate the management and organization of the entity in question. The task at hand pertains to the precise determination of the management's framework, the personnel who constitute the team, and the key individuals whose contribution is indispensable to the triumph of the establishment.
Financial Projections: The current investigation endeavors to elucidate the financial forecasts by delivering a thorough evaluation of the anticipated income, outflows, and earnings.
Setting Up Your Workspace
The establishment of one's workspace is a crucial determinant of the triumph of their neon sign enterprise. The workspace should exhibit traits of being well-organized, functional, and safe. To achieve this feat, one must consider the following factors during the setup process:
Location:

It is imperative that one selects a locale that is readily reachable, possesses ample capacity to house requisite gear and materials, and complies with all pertinent zoning and permitting prerequisites.

Layout: The workspace layout must be strategically planned to maximize efficiency and productivity.
Safety: Ensuring workplace safety is a paramount concern that mandates the implementation of ample measures. The ambit of these measures encompasses sundry aspects, including but not restricted to ensuring ample ventilation, fitting illumination, and the supply of fire suppressants and medical kits.
Sourcing Materials and Equipment
To produce high-quality neon signs, you'll need to source quality materials and equipment. Consider the following:
LED Neon Flex: When contemplating the utilization of LED neon flex, it is of utmost importance to engage in comprehensive investigation and opt for a reliable purveyor, exemplified by BgNeon. It is prudent to pursue sources that proffer an extensive gamut of chromaticities, measurements, and diverse mutable alternatives.
Power Supplies and Accessories: Source power supplies, connectors, and other accessories necessary for assembling and installing your signs.
Tools and Equipment: In order to proficiently fabricate signage, it is imperative to acquire the requisite implements and apparatus. These consist of, yet are not restricted to, shearing pliers, thermal guns, and welding irons, which are vital for severing, molding, and joining the signage.
Backboards and Mounting Materials: Find suppliers for backboards and mounting materials, ensuring they are durable and compatible with your neon signs.
Packaging and Shipping Supplies: Source quality packaging materials to protect your products during shipping and enhance your brand image.
Of course, you can also forget the above 5 points, and find a reliable one-stop service neon sign supplier to help you complete the production, packaging, and delivery. If you are just starting this business, I suggest you do this, This saves a lot of upfront costs.
BgNeon provides Neon Sign Dropshipping, providing you with low-price and high-quality customizable LED neon signs, contact us now to get a free quote.
Petter
2023-10-06T18:56:09+00:00