Illuminate Your Space with a Tropical Vibe – Pineapple Neon Sign
— Embrace the Exotic Charm with Our Custom Pineapple Neon Sign
Welcome to BgNeon, the reliable collaborator for remarkable bespoke LED neon signs. We are delighted to introduce our alluring "Pineapple Neon Sign," meticulously crafted to imbue your area with a tropical ambiance. With its resplendent radiance and flawless artistry, this neon sign seamlessly captures the exotic allure of a pineapple, bestowing a hint of conviviality and coziness to any setting.
Quick Details
Material: LED Neon Tube
Base Board Material: 5mm transparent or black acrylic/metal base
Backboard Type: Square/cut by shape/ invisible Backboard
Neon Colors: Yellow, Orange, Red, Blue, Green, Pink, Purple, White, etc
Neon Tube: 6mm, 8mm, 10mm, 15mm (RGB)
Operate Voltage: 12V
Plug: US, UK, AU, EU Plug
Life Span: More than 50000 hours
Get In Touch With Us
Quick Details
Material: LED Neon Tube
Base Board Material: 5mm transparent or black acrylic/metal base
Backboard Type: Square/cut by shape/ invisible Backboard
Neon Colors: Yellow, Orange, Red, Blue, Green, Pink, Purple, White, etc
Neon Tube: 6mm, 8mm, 10mm, 15mm (RGB)
Operate Voltage: 12V
Plug: US, UK, AU, EU Plug
Life Span: More than 50000 hours
Pineapple Neon Sign Product Description
The Pineapple Neon Sign is a meticulously crafted LED neon sign that captures the unique shape and allure of a pineapple. Its vibrant and inviting colors artfully recreate the tropical essence of this fruit, making it a perfect addition to homes, bars, restaurants, or any space in need of a cheerful and tropical atmosphere.
The particular sign under consideration adeptly amalgamates neon lights' timeless allure with modern LED technology strides, encapsulating the core of vivacious environments and exotic retreats. Moreover, this product ensures the preservation of energy and durability, all while displaying an exceptional level of aesthetic refinement. This is due to its high-quality LED neon tubes and premium acrylic base, which emit stunning and captivating illumination.
Product Features:
Customization Options: The customization options available for our Pineapple Neon Sign are diverse, catering to your specific preferences. Whether you require a particular size, color, or supplementary text, our team can effectively bring your vision to fruition.

Superior Craftsmanship: Our proficient artisans meticulously craft the neon signs, placing significant emphasis on attention to detail and ensuring exceptional quality in the final product.

Energy Efficiency: Our

neon signs

incorporate LED technology, a highly efficient and low-power-consuming mechanism that emits a vivid and luminous radiance.

Easy Installation: The installation process of the sign is rendered effortless by including pre-drilled holes and a comprehensive mounting kit. This facilitates the mounting of the character on any wall or placement on a tabletop with absolute ease.

Long Lifespan: The LED neon tubes exhibit a remarkable longevity of over 50,000 hours, which guarantees an extensive and enduring period of contentment in relation to your Pineapple Neon Sign.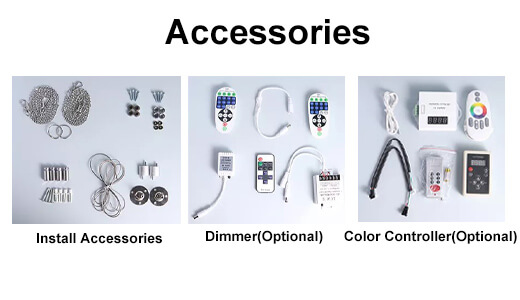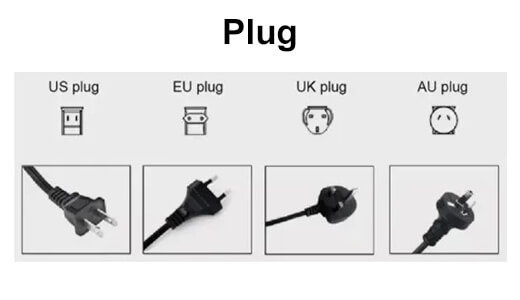 Reasons to Purchase from BgNeon:
Unrivaled Quality: BgNeon places great emphasis on delivering products of unparalleled quality. The Pineapple Neon Sign is subjected to a sequence of exacting quality control protocols to guarantee that it conforms to the most elevated benchmarks.

Expertise in Customization: The broad spectrum of customization alternatives available to you empowers you to fabricate a unique and customized Neon Sign that is meticulously designed to complement your distinct style and spatial preferences.

Global Coverage: BgNeon caters to customers worldwide with our international shipping, ensuring that our products can be enjoyed regardless of your location.

Superior Customer Support: Our committed team of support personnel is at your disposal to furnish aid for the duration of the ordering procedure. Our foremost aim is to provide incomparable customer service, with an utmost emphasis on ensuring that the overall experience is characterized by a seamless and effortless quality.


No Minimum Order Quantity


Strong Customization Capability

Fast Lead Time: 2-3 working days

100% On-Time S&E Guarantee



Q: May I request an alternative size for the Pineapple Neon Sign?
A: Certainly, our assortment of neon signage presents a diverse array of dimensions to cater to your individualized necessities. We cordially urge you to reach out to our well-informed customer service personnel, who are committed to furnishing aid in fulfilling your unique prerequisites. Upon receipt of your specifications, we shall be delighted to provide you with a bespoke financial assessment that is customized to your unique requirements.
Q: May I tailor the hues of this Neon Sign?
A: Absolutely, we provide diverse customization alternatives for colors. You can opt for a variety of neon tube colors to fashion your Neon Sign that aligns with your preferred aesthetic.
Q: Can this Neon Sign be utilized for outdoor purposes?
A: Our neon signs have been specifically crafted for indoor applications. If there arises a requirement for an exterior sign, please do not hesitate to contact our team. We would be delighted to examine the various alternatives that are at your disposal.
Q: What is the temporal extent of the transportation procedure?
A: The temporal extent of the transportation procedure may vary contingent upon your geographic locale. Nevertheless, subsequent to submitting your order, we shall furnish you with a projected timeline of delivery in accordance with your intended destination.
Conclusion
Elevating the radiance of one's dwelling can be accomplished through the establishment of a tropical ambience, a feat that can be realized by procuring the Pineapple Neon Sign from BgNeon. This particular neon sign, which employs light-emitting diodes, has been meticulously crafted with great attention to detail. The process of manual labor has been utilized to achieve a vivacious radiance and outstanding artistic value that perfectly encapsulates the enthralling quintessence of a pineapple. BgNeon offers a wide range of customization options which are unparalleled in terms of quality. In addition, it provides worldwide shipping and exceptional customer support, which ultimately reinforces its position as the leading destination for deluxe neon signs. The addition of a Pineapple Neon Sign has the potential to enhance the overall atmosphere of one's environment, imbuing it with a sense of exotic charm. It is highly recommended that one seize the opportunity to acquire this exquisite product expeditiously, in order to bask in the tropical warmth it is capable of radiating throughout any given space.