Shooting Star Neon Sign – Illuminate Your Space with Magical Sparkles
— Bring Celestial Charm to Your Surroundings with a Shooting Star Neon Sign from BgNeon
Welcome to BgNeon, the preeminent destination renowned for its provision of superior quality customized LED neon signs. Our Shooting Star Neon Sign offers an enchanting allure that instantaneously transforms any space into a celestial paradise. As a leading figure within the industry, we are dedicated to providing our esteemed customers with direct sales and worldwide shipping, granting individuals across the globe access to the captivating charm of our neon signs. Allow us to delve into the mesmerizing attributes of our Shooting Star Neon Sign and ascertain why it represents the superlative option for infusing a touch of magic into your surroundings.
Quick Details
Material: LED Neon Tube
Base Board Material: 5mm transparent or black acrylic/metal base
Backboard Type: Square/cut by shape/ invisible Backboard
Neon Colors: Yellow, Orange, Red, Blue, Green, Pink, Purple, White, etc
Neon Tube: 6mm, 8mm, 10mm, 15mm (RGB)
Operate Voltage: 12V
Plug: US, UK, AU, EU Plug
Life Span: More than 50000 hours
Get In Touch With Us
Quick Details
Material: LED Neon Tube
Base Board Material: 5mm transparent or black acrylic/metal base
Backboard Type: Square/cut by shape/ invisible Backboard
Neon Colors: Yellow, Orange, Red, Blue, Green, Pink, Purple, White, etc
Neon Tube: 6mm, 8mm, 10mm, 15mm (RGB)
Operate Voltage: 12V
Plug: US, UK, AU, EU Plug
Life Span: More than 50000 hours
Shooting Star Neon Sign Product Description
The Shooting Star Neon Sign, manufactured by BgNeon, is a meticulously handcrafted work of art that emulates the splendor of celestial shooting stars. Our adept craftsmen skillfully manipulate lively LED neon lights into the shape of a shooting star, culminating in a visually striking exhibit. This sign, with its bewitching design and inviting warm radiance, functions as an alluring centerpiece for any setting.
The Shooting Star Neon Sign has been skillfully crafted utilizing top-notch materials and advanced LED technology. The production process of each sign has been subjected to scrupulous attention and precision, with the ultimate objective of guaranteeing not only its longevity and durability but also its unrivaled functionality. Customers are afforded the opportunity to avail themselves of a broad spectrum of dimensions and exercise their agency in personalizing their signage in accordance with their distinctive predilections by perusing a varied array of color schemes and designs. Whether used to enhance the decor of a bedroom, living room, office, or event space, the Shooting Star Neon Sign will create a captivating ambiance that is sure to captivate all onlookers.
Product Features:
Striking Design: The Shooting Star Neon Sign boasts a remarkable design that captures the essence of a shooting star, thus imparting a sense of celestial marvel to any environment.

Vibrant LED Neon Lights: The sign employs LED neon lights that are exceptionally vivid and power-efficient, affording a luminous and uniform radiance while minimizing energy consumption.

Customizable Options: Indulge in the magnificence of a bespoke Shooting Star Neon Sign that offers an array of customizable options – a truly personalized experience. With an extensive spectrum of dimensions, hues, and patterns within your reach, you hold the power to exhibit your distinctive panache and enhance your incomparable abode embellishment.

Effortless Implementation: The act of installing shall be rendered an absolute breeze due to the pre-drilled holes thoughtfully embedded into the signage. Furthermore, all the crucial hardware indispensable for mounting the sign is included, thereby enabling an unimpeded installation and presentation.

Safe and Eco-friendly: LED neon lights are not only safe to the touch, but also exhibit remarkable durability while being environmentally conscious. Embodying an environmentally conscious stance, these illuminations provide an anxiety-free utilization encounter, thus diminishing your carbon footprint and endowing you with a tranquil state of being.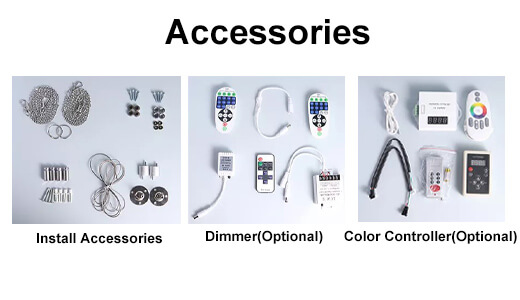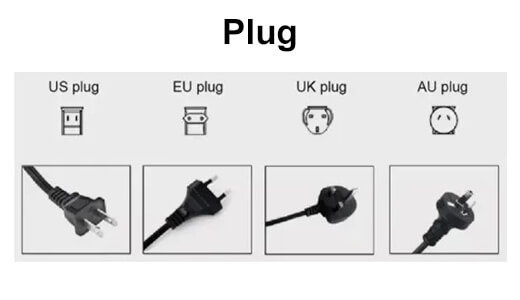 Why Buy This Product from BgNeon:
Superior Quality: Our neon signs are created with meticulous attention to detail, utilizing only the highest quality materials to ensure exceptional longevity and performance.

Customization: At BgNeon, we firmly uphold the idea of transmuting your imagination into actuality. Our customization alternatives furnish you with the prospect to fashion a Shooting Star Neon Sign that impeccably corresponds with your individual disposition and predilections.

Worldwide Shipping: We proudly offer worldwide shipping and direct sales, guaranteeing that our stunning neon signs can be appreciated by customers from all corners of the globe.

Exceptional Customer Service: Our team exemplifies an unyielding dedication to providing exceptional customer service, distinguished by incomparable support throughout the purchasing procedure, and expeditious resolution of any complications or ambivalence that may arise.

Competitive Pricing: Despite our steadfast dedication to excellence, we provide a competitive pricing scheme for our Shooting Star Neon Sign, rendering it a cost-effective remedy for incorporating a stellar element to any given area.


No Minimum Order Quantity


Strong Customization Capability

Fast Lead Time: 2-3 working days

100% On-Time S&E Guarantee



Q1. What is the duration for the receipt of my order?
A1. Our standard production timeline typically requires 3-5 business days, while shipping duration is dependent on your geographical location. For further information, please consult our shipping policy.
Q2. May one tailor the hues and dimensions of the Shooting Star Neon Sign to their preferences?
A2. Affirmative, certainly! We provide an array of customization alternatives for hues, sizes, and configurations. Please get in touch with our customer service team to explicate your inclinations and specifications.
Q3. Can the utilization of neon lights be deemed safe?
A3. Certainly, the LED neon lights we provide pose no physical harm upon contact and operate on a low voltage. Furthermore, in comparison to conventional glass neon signs, they are notably more resilient and energy-efficient.
Q4. Do you provide warranty coverage?
A4. As an organization, we firmly endorse the exceptional standard of our merchandise. Each sign comes with a warranty that covers manufacturing defects and ensures your complete satisfaction.
Conclusion
Elevate the ambiance of your environment with the captivating allure of our Shooting Star Neon Sign. With meticulous craftsmanship and an eye-catching design, this sign has the power to reimagine any space as a celestial haven. BgNeon, your reliable provider of exquisite LED neon signs, offers customization options, superior quality, worldwide shipping, and exceptional customer service. Embrace the enchanting aura of our Shooting Star Neon Sign and add a touch of magic to your surroundings today.