Best Place to Buy Custom Neon Signs: BgNeon, the Ultimate Destination for Personalized Lighting Solutions
Look not beyond, for the ultimate destination to procure bespoke neon signs, than BgNeon! This eminent Chinese manufacturer of LED neon signs, caters to the global market with unparalleled expertise in crafting top-notch, personalized neon signs. The gamut of options offered is extensive, and the customer service is second to none. With BgNeon, you can rest assured that your customized lighting needs will be met with exceptional craftsmanship and finesse.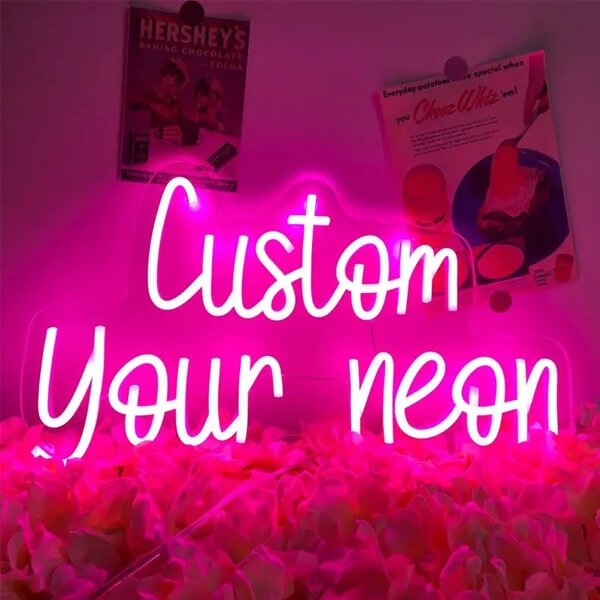 About the Author – Peter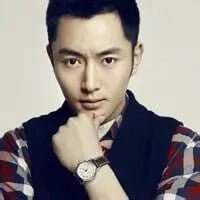 Greetings, I am Peter, a co-founder of BgNeon, a distinguished enterprise specializing in the production of LED neon signage situated in China. With a tenure spanning over ten years within the signage industry, my team and I remain dedicated to furnishing our clients with superior quality LED neon signs, meticulously customized to their specific needs and adaptable to any given setting. The meticulous attention we devote to detail is a source of profound pride for our esteemed institution. We maintain this standard by exclusively utilizing top-quality materials and cutting-edge technology, ensuring not only visually stunning aesthetics but also longevity and protection. Whether you require a bespoke neon sign for your business, event, or residence, BgNeon is the ultimate destination for bespoke lighting solutions.
1. Introduction to BgNeon
BgNeon, a prominent producer of LED neon signs based in China, has garnered a highly esteemed status within the industry. Our vast tenure in the field has bestowed upon us a reputable image among global clientele, who entrust us to furnish them with unsurpassed bespoke neon signs. Our preeminent objective is to furnish superior artisanship, unparalleled adaptability in customization, and exceptional customer assistance, all aimed at ensuring that you receive the optimal neon sign tailored to your specific requisites.
2. Why Choose BgNeon?
Choosing the appropriate provider for a personalized neon sign is a critical determination. BgNeon stands out as the optimal location to procure custom neon signs for several key reasons:
2.1. Unparalleled Customization
BgNeon offers unparalleled customization options. Our assortment of options encompasses an extensive range of colors, sizes, fonts, and graphics, thus resulting in a neon sign that precisely reflects your vision.
2.2. Top-Notch Components and Artistry
Our materials and craftsmanship exhibit exceptional quality standards. We solely utilize premium LED neon flex and robust acrylic backing to ensure sustained quality and performance. Our skilled artisans are diligent in crafting each neon sign by hand, so as to meet your exact specifications.
2.3. Competitive and Reasonable Rates
Through the art of in-house production and optimization of our operations, we present to you a pricing that is competitive in nature, while still upholding our standard of quality and customer satisfaction.
2.4. Unrivaled Client Assistance
Our team of brilliant and well-informed customer support specialists is at your beck and call, ready to guide you every step of the way – from design consultation to installation and maintenance, until your ultimate contentment.
3. Innovative Personalization Choices
BgNeon provides an extensive range of customization options to craft an impeccable neon sign that caters to your requirements:
3.1. Colors
Select from a varied assortment of vivid LED neon hues that harmonize with your corporate identity, interior design, or personal inclination.
3.2. Sizes
Our bespoke neon signs are obtainable in multiple sizes, from small desktop displays to large-scale installations, guaranteeing a perfect fit for any area.
3.3. Fonts and Typography
One is presented with a wide-ranging assortment of sophisticated fonts to select from, or alternatively, one can opt to introduce a bespoke typeface to impart a sincerely individualized impression.
3.4. Graphics and Logos
Incorporate graphics, logos, or even your own artwork to design a matchless neon masterpiece.
4. How to Order Your Custom Neon Sign
Ordering a unique neon sign from BgNeon is an effortless and unambiguous experience. The journey unfolds as such:
Start by filling out our online form with your design specifications. To guarantee that your sign is in line with your envisioned outcome, it is crucial to furnish us with an elaborate account of its specifications.

Our team of expert designers will create a digital model of your neon sign and present it to you for authorization. We aim to ascertain your contentment with the design prior to advancing to the subsequent stage.

Upon granting assent to the suggested blueprint, we will provide you with an official estimate. In due course, after receiving remuneration, we shall initiate the production procedure of your neon signage.

Your unique neon sign will be created with the utmost care and attention to detail and shipped to the address you specify.
5. Our Manufacturing Process
At BgNeon, we pride ourselves on our meticulous approach to manufacturing each bespoke neon sign, guaranteeing unrivaled quality and longevity.
We commence the process by precisely cutting and moulding the LED neon flex to perfectly align with your bespoke design specifications.

Next, our expert team takes care to meticulously attach the LED neon to a robust acrylic backing, delivering the required support and protection.

Our skilled artisans then diligently solder the connections by hand, ensuring a seamless and sturdy bond.

Finally, the finished neon sign undergoes a rigorous quality and performance assessment, guaranteeing optimal results before being meticulously packaged for shipping to your door.
6. Quality Assurance and Warranty
At BgNeon, our pledge is to provide you with custom neon signs of exceptional quality that surpass your expectations. We take great pride in providing a comprehensive one-year warranty for every sign, guaranteeing that any imperfections in materials or workmanship are covered for a specific duration. Moreover, our committed group of customer service agents is readily accessible to provide assistance in addressing any obstacles or impediments that may arise subsequent to your acquisition.
7. Shipping and Delivery
We recognize the significance of timely delivery and make every effort to ensure that your personalized neon sign arrives promptly and securely. BgNeon ships worldwide, and our team works tirelessly to package each sign with utmost care to prevent any damage during transit. Upon the shipment of your order, we shall furnish you with tracking details, thereby enabling you to closely scrutinize the progression of your delivery.
8. Installation and Maintenance
Installing your personalized neon sign is a walk in the park with our comprehensible guidelines and inclusive mounting equipment. While one individual should be able to handle the majority of installations, more substantial setups may call for supplementary aid. Furthermore, we furnish you with comprehensive upkeep recommendations to ensure your neon sign remains in pristine condition and operates optimally for years to come.
For further inquiries about procuring customized neon signs at BgNeon, peruse our FAQs page.
9. Conclusion
When it comes to the search for the optimal destination to purchase personalized neon signs, BgNeon rises above the rest. Our exceptional customization choices, skilled artistry, competitive pricing, and unparalleled customer service all combine to ensure that BgNeon will turn your one-of-a-kind vision into a magnificent LED neon sign.
Settling for anything less than the best is not an option – BgNeon is the clear choice for all of your custom neon sign requirements. Begin designing your ideal neon sign today by visiting our page dedicated to custom neon signs, or seek assistance from our amiable customer support team. Illuminate your surroundings with the brilliance of BgNeon!
Petter
2023-08-10T17:37:35+00:00